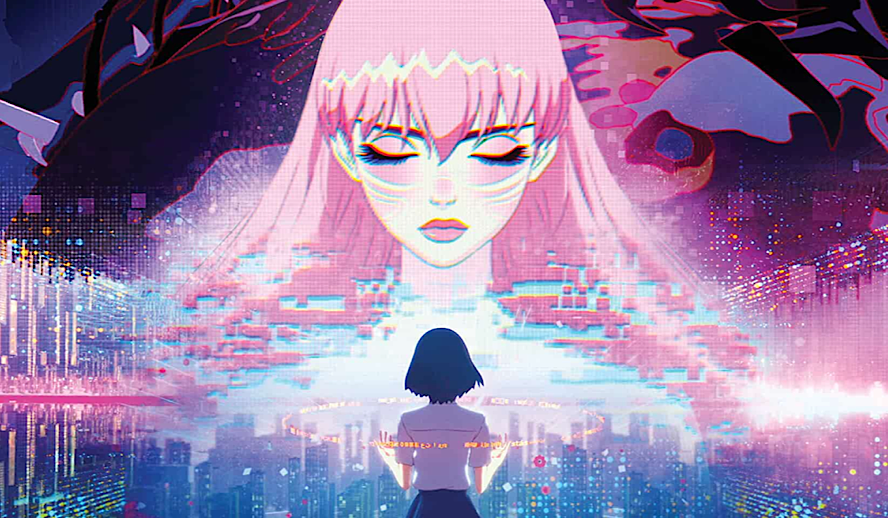 Photo: 'Belle'
Director Mamoru Hosoda may be one of the unsung heroes of animation in the past decade and change, especially when it comes to the wide realm of Japanese animation. Since his breakout hit with 'The Girl Who Leapt Through Time' in 2006, Hosoda has put out a feature film every three years without fail, all of them of remarkably consistent quality. In 2019, when the Academy Awards announced nominees for Best Animated Feature, Hosoda's 'Mirai' became the first Oscar-nominated anime feature not made by Studio Ghibli. Now with his latest film, 'Belle', which premiered at the Cannes Film Festival in 2021 to much applause, Hosoda paints on the widest canvas he can manage, giving us a true epic for the digital age. Don't worry about the film's message, though; this is not a pessimistic tale about the evils of the internet, but rather about how the internet has the capacity to bring disparate people together, all while showing off an online world that is as welcoming as it is visually dazzling.
The film is directed and written by Mamoru Hosoda, with the story inspired by the classic French fairy tale Beauty and the Beast by Jeanne-Marie Leprince de Beaumont. 'Belle' was animated by Studio Chizu, which has been Hosoda's base of operations since 'Wolf Children' in 2012.
Related article: OSCAR-NOMINATED – EXCLUSIVE: 'Dune' Full Commentary, Reactions, Making Of – Timothee Chalamet, Zendaya, Oscar Isaac
Related article: OSCAR-NOMINATED – 'House of Gucci' Full Commentary & Behind the Scenes – Lady Gaga, Adam Driver, Jared Leto, Al Pacino
Related article: OSCAR-NOMINATED – 'Belfast' Full Commentary & BTS – Jamie Dornan, Caitriona Balfe, Judi Dench
Related article: OSCAR-NOMINATED – 'West Side Story' Full Commentary – Rita Moreno, Steven Spielberg, Rachel Zegler
Related article: OSCAR-NOMINATED – 'No Time to Die' Full Commentary, Behind the Scenes & Reactions, Daniel Craig, Rami Malek, Bond
Belle and U
Despite its sizable scale, not to mention being Hosoda's longest movie at just over two hours in duration, the plot focuses on a single character: Suzu. A high school student with few social prospects, Suzu starts out as someone clearly haunted by a certain past trauma that affects every aspect of her life, from her relationship with her father to her life at school. Her two closest friends are Shinobu, a nice boy whom Suzu has a maybe one-sided (but maybe not) crush on, and Hiroka, a computer wizard who tries valiantly to lure Suzu out of her shell. The first act of 'Belle' is this laid-back but deeply melancholic slice of life that grounds us in reality before we're thrown into the heightened digital splendor of what's to come later.
Eventually, Hiroka convinces Suzu to create an account for U, a virtual space not too dissimilar from VRChat, except it apparently has users that number in the billions, even outnumbering a real-life titan like Facebook; how this fictitious platform could contain presumably more than half the world's population does invoke some suspension of disbelief, but it's a quibble. When creating her avatar for U, Suzu accidentally takes the likeness of a fellow (popular) classmate and U gives her an avatar that does not physically resemble her in the slightest. At first, Suzu sees the mixup as a mistake, but she then realizes that traversing U with a totally fabricated identity could prove to be an asset. Suzu, a poor girl suffering from low self-esteem, can quite feasibly reinvent herself in this brave new world where nobody will know her true identity.
Related article: All Best Actor/Actress Speeches From The Beginning Of Oscars 1929-2019 | Hollywood Insider
Related article: EVOLUTION: Every Henry Cavill Role From 2001 to 2021, All Performances Exceptionally Poignant
Related article: EVOLUTION: Every Chris Evans Role From 1997 to 2020, All Performances Exceptionally Poignant
Related article: 'In the Heights' Full Commentary & Behind the Scenes +  Reactions – Lin Manuel Miranda, John M. Chu
The difference between Suzu in the real world and Suzu as Belle, her avatar, is like night and day. In the real world, done in traditional 2D animation, Suzu is a shy girl who struggles to express her talents, namely her talent as a singer, but in the 3D world of U, she takes advantage of her newfound anonymity by becoming a virtual pop star. Unlike another recent anime film with 3D animation, 'Earwig and the Witch', where the movement is intentionally jittery, the aesthetic of U is silky smooth, the vast 3D landscape sharing the lushness of the real world's 2D drawings while remaining decidedly its own beast. Hosoda also seemed to create U as a good excuse for playing with wildly different character designs, the hundreds of on-screen avatars coming in all shapes and sizes — many of them not necessarily humanoid in form.
Belle and the Beast
Once Suzu dives deep into U, the film becomes something of a musical. As said earlier, Belle is a virtual pop star whose performances score her millions of hits, as well as admirers and detractors. The music itself is excellent, ranging from epic bombast to spaced-out vocal pop that wouldn't sound out of place on an Adele record. Kaho Nakanuma and Kylie McNeill, who voice Suzu/Belle in the Japanese and English versions respectively, also perform their own songs — a pretty admirable feat. Actors don't always do their own singing when it comes to musicals, with controversial results, and with English dubs for anime, it's not always the case that a song sung (or rapped) in Japanese is then re-recorded in English. Thankfully, for a movie where vocal performances are so prominent, the pop songs of 'Belle' translate beautifully into English.
Related article: MUST WATCH – The Hollywood Insider's CEO Pritan Ambroase's Love Letter to Black Lives Matter – VIDEO
Subscribe to The Hollywood Insider's YouTube Channel, by clicking here.
Related article: #metoo Revolution: Powerful Questions That Need Answers
Related article: FACT-CHECKED Series: Timothee Chalamet and 32 Facts about The Young Superstar
Not all is well for Belle, though; before long she is harassed by a fellow user, someone whose avatar appears to be half-man and half-dragon. Rather creatively, the unknown assailant is referred to as the Dragon. Yet despite interrupting Belle's performances and generally causing a huge ruckus in U, Belle finds herself drawn to the Dragon, whoever the Dragon is — and the Dragon could be just about anybody. As Suzu uses anonymity to her advantage, so does the Dragon's user — just with different goals in mind. But what goals? Who is the person hiding behind this brawny and violent persona? What does he, she, or they want? The external conflict of the movie, as opposed to Suzu's own internal conflict with her self-esteem, revolves around the strange and growing relationship between U's biggest singer and U's biggest outlaw. Belle and the Dragon are two sides of a single coin, and without spoiling anything, I will say that their relationship is enticingly ambiguous, sincerely heartfelt, and perhaps even a bit revolutionary for a movie with this particular subject matter.
Now, the elephant in the room when it comes to reviewing 'Belle' (as several review headlines will tell us) is that it takes some conspicuous cues from Disney's animated rendition of 'Beauty and the Beast', a superb film in its own right. Belle, of course, shares her name with that story's leading lady, and then there's also the deal with the Dragon being a stand-in for the Beast, complete with an endearing hot-cold personality. There is also a scene that is ripped more or less straight from the classic Disney film, although I won't go into details about it; you'll know it when you see it. The point I want to make is that Hosoda effectively recontextualizes this framework so that it becomes about the redemptive power of love in an age where practically anyone on the face of the planet can connect with someone thousands of miles away. In a movie with well over a dozen supporting characters, plus two levels of action with distinctly separate art styles, the central relationship is what keeps 'Belle' afloat.
Related article: Why Queen Elizabeth II Is One Of The Greatest Monarchs | Her Majesty Queen Elizabeth II of United Queendom of Great Britain & Northern Ireland (Video Insight)
Limited Time Offer – FREE Subscription to The Hollywood Insider
Click here to read more on The Hollywood Insider's vision, values and mission statement here – Media has the responsibility to better our world – The Hollywood Insider fully focuses on substance and meaningful entertainment, against gossip and scandal, by combining entertainment, education, and philanthropy.
Belle and the Rest of Us
I wouldn't call 'Belle' a perfect movie. In his efforts to tell a story about a near-endless online community, tackling some heavy themes along the way, Mamoru Hosoda may have reached farther than his grasp; for an animated feature, it is also quite long. Yet at the same time, I find it hard to fault the movie purely on its ambition, which is both infectious and optimistic. With two decades of experience under his belt, Hosoda has reached what is perhaps the peak of a recurring thesis of his, earlier shown in 2009's 'Summer Wars' — that the internet can be a profound force for good in the world.
In an interview with Vulture, Hosoda was asked about the threat of bullying and generally toxic behavior online, and his response was curious. "I think it is hard," he said, "but I want young people to not feel defeated by cyberbullying and trolling and to keep on expressing themselves and finding the strength to change themselves and society," thus explaining the creation of Belle, Suzu's other half. Whereas some people grow more resentful towards the younger generation as they age, Hosoda has become more empathetic if anything. Not to say that there was a point in his career where Hosoda loathed his child characters, considering 'Digimon: The Movie' (yes, Hosoda directed portions of 'Digimon: The Movie') way back in 2000 gave us a cast of child protagonists, but these youths have only become more dexterous and humanely characterized over time. Given Hosoda's maturity in recent years, it makes sense that 'Mirai', the little Oscar-nominated film from 2018, devotes all its time to a young boy's relationship with his baby sister.
Related article: The Hollywood Insider's CEO Pritan Ambroase: "The Importance of Venice Film Festival as the Protector of Cinema"
Related article: The Masters of Cinema Archives: The Hollywood Insider Pays Tribute to 'La Vie En Rose', Exclusive Interview with Director Olivier Dahan
Related article: – Want GUARANTEED SUCCESS? Remove these ten words from your vocabulary| Transform your life INSTANTLY
The highest point of praise that I can give to 'Belle', aside from its accomplishments purely as animation, is that it dares to be hopeful in an area where most other movies would be pessimistic. Given that the internet has only become more ubiquitous since 'Summer Wars', and that it will no doubt continue to become more a part of our lives with each passing year, we do need a movie like 'Belle' — a movie that gives us hope for a future that is constantly in flux.
'Belle' was picked up by GKIDS for localization; it is playing in select theaters, in both Japanese and English, as of January 2022.
CAST: Japanese: Kaho Nakamura, Takeru Sato, Lila Ikuta, Ryō Narita. English: Kylie McNeill, Paul Castro Jr., Jessica DiCicco, Manny Jacinto
CREW: Director: Mamoru Hosoda, Writer: Mamoru Hosoda, Editor: Shigeru Nishiyama, Producers: Nozumo Takahashi, Yuichiro Saito, Toshimi Tanio, Genki Kawamura
By Brian Collins
Click here to read The Hollywood Insider's CEO Pritan Ambroase's love letter to Cinema, TV and Media. An excerpt from the love letter: The Hollywood Insider's CEO/editor-in-chief Pritan Ambroase affirms, "We have the space and time for all your stories, no matter who/what/where you are. Media/Cinema/TV have a responsibility to better the world and The Hollywood Insider will continue to do so. Talent, diversity and authenticity matter in Cinema/TV, media and storytelling. In fact, I reckon that we should announce "talent-diversity-authenticity-storytelling-Cinema-Oscars-Academy-Awards" as synonyms of each other. We show respect to talent and stories regardless of their skin color, race, gender, sexuality, religion, nationality, etc., thus allowing authenticity into this system just by something as simple as accepting and showing respect to the human species' factual diversity. We become greater just by respecting and appreciating talent in all its shapes, sizes, and forms. Award winners, which includes nominees, must be chosen on the greatness of their talent ALONE.
I am sure I am speaking for a multitude of Cinema lovers all over the world when I speak of the following sentiments that this medium of art has blessed me with. Cinema taught me about our world, at times in English and at times through the beautiful one-inch bar of subtitles. I learned from the stories in the global movies that we are all alike across all borders. Remember that one of the best symbols of many great civilizations and their prosperity has been the art they have left behind. This art can be in the form of paintings, sculptures, architecture, writings, inventions, etc. For our modern society, Cinema happens to be one of them. Cinema is more than just a form of entertainment, it is an integral part of society. I love the world uniting, be it for Cinema, TV. media, art, fashion, sport, etc. Please keep this going full speed."
More Interesting Stories From The Hollywood Insider
– Want GUARANTEED SUCCESS? Remove these ten words from your vocabulary| Transform your life INSTANTLY
– A Tribute to Martin Scorsese: A Complete Analysis of the Life and Career of the Man Who Lives and Breathes Cinema 
– Do you know the hidden messages in 'Call Me By Your Name'? Find out behind the scenes facts in the full commentary and In-depth analysis of the cinematic masterpiece
– A Tribute To The Academy Awards: All Best Actor/Actress Speeches From The Beginning Of Oscars 1929-2019 | From Rami Malek, Leonardo DiCaprio To Denzel Washington, Halle Berry & Beyond | From Olivia Colman, Meryl Streep To Bette Davis & Beyond
– In the 32nd Year Of His Career, Keanu Reeves' Face Continues To Reign After Launching Movies Earning Over $4.3 Billion In Total – "John Wick", "Toy Story 4", "Matrix", And Many More
belle, belle, belle, belle, belle, belle, belle, belle, belle, belle, belle, belle, belle, belle, belle, belle, belle, belle, belle, belle, belle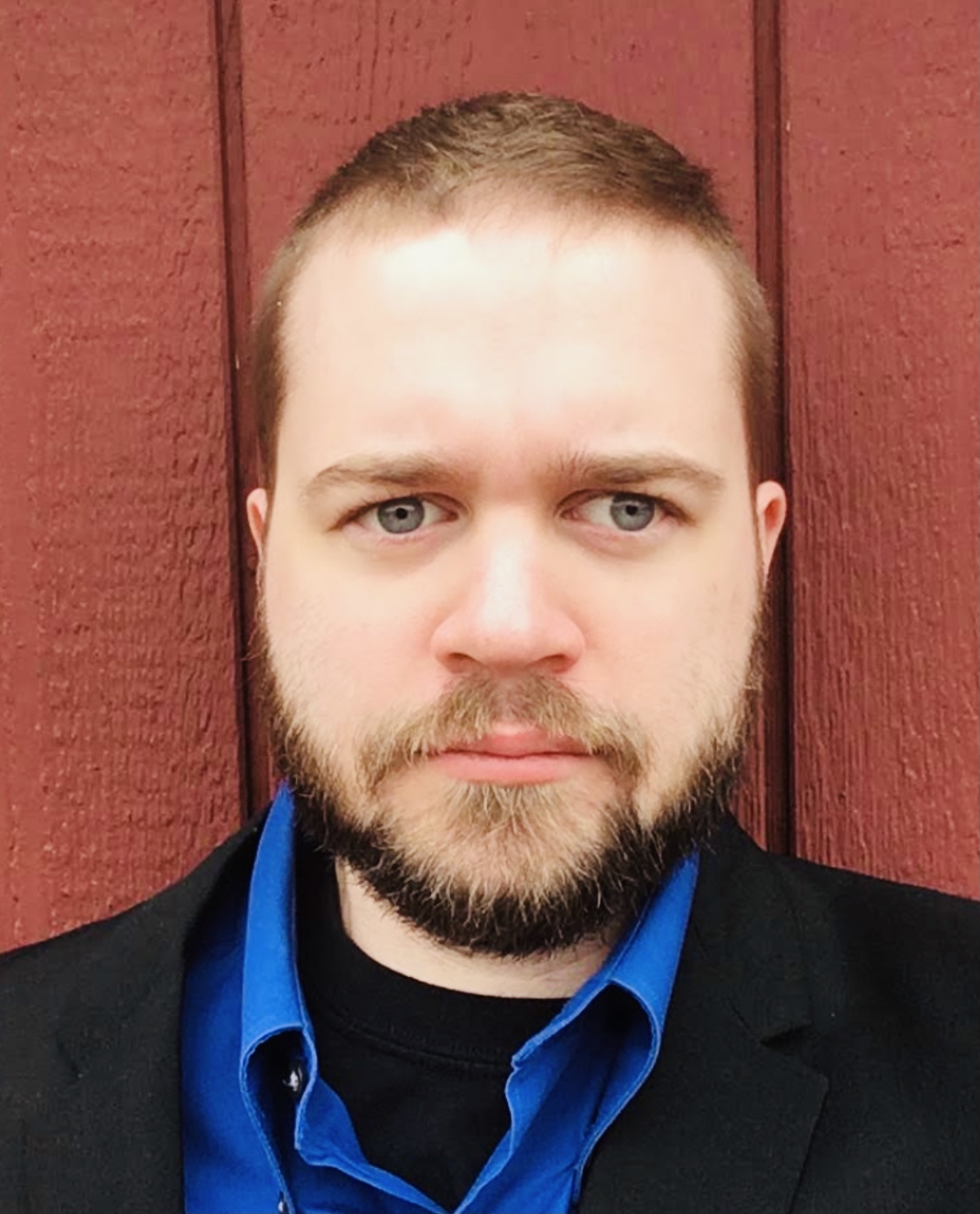 Brian Collins is a cinephile, an avid reader, and a writer at
The Hollywood Insider
.
Brian is a firm believer that great Cinema can come from any genre and from any country. While he has a fine time with dramas that garner attention come awards season, Brian likes to analyze and celebrate genre filmmaking, such as science fiction, fantasy, horror, westerns, etc. With
The Hollywood Insider
as support, Brian hopes to bring light to genre films, both American and abroad. He is also a contributor to the blog series
Young People Read Old SFF
.