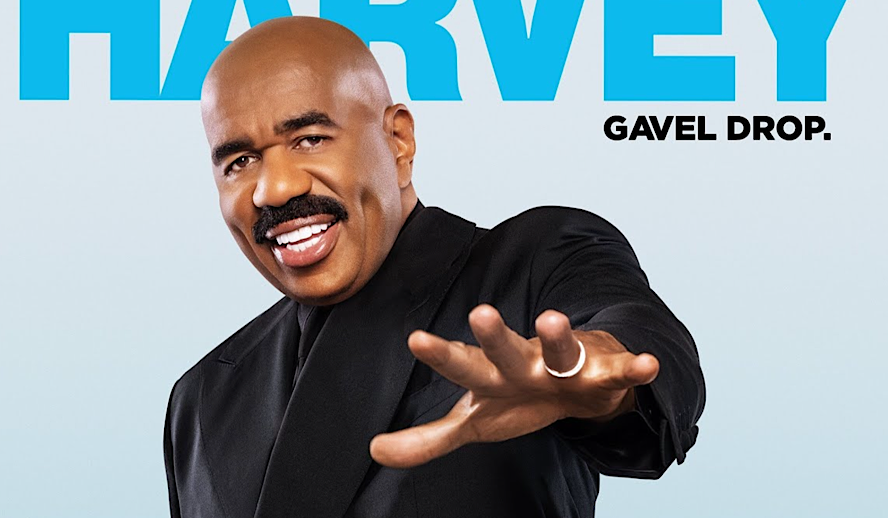 Photo: 'Judge Steve Harvey' 
Steve Harvey. You either know him from his successful radio show, his years as a stand-up comedian, as the host of 'Family Feud', 'Showtime at the Apollo', 'Little Big Shots', or all of the above. From sleeping in his car to winning six Daytime Emmys and 14 NAACP Image awards, Harvey is the true definition of a "rags to riches" story.
Despite all of his successes and television programs, the grind never stops for Steve. Back in January, Harvey announced his newest endeavor: His own court show. Yes, Steve Harvey is now a "judge", with defendants, plaintiffs, a bailiff, and a golden gavel. No robe though. He's "too fly" for that.
Let's take a stroll through the channels and see how 'Judge Steve Harvey' differs from any other court show on television right now.
Related article: OSCAR-NOMINATED – EXCLUSIVE: 'Dune' Full Commentary, Reactions, Making Of – Timothee Chalamet, Zendaya, Oscar Isaac
Related article: OSCAR-NOMINATED – 'House of Gucci' Full Commentary & Behind the Scenes – Lady Gaga, Adam Driver, Jared Leto, Al Pacino
Related article: OSCAR-NOMINATED – 'Belfast' Full Commentary & BTS – Jamie Dornan, Caitriona Balfe, Judi Dench
Related article: OSCAR-NOMINATED – 'West Side Story' Full Commentary – Rita Moreno, Steven Spielberg, Rachel Zegler
Related article: OSCAR-NOMINATED – 'No Time to Die' Full Commentary, Behind the Scenes & Reactions, Daniel Craig, Rami Malek, Bond
Judges Mathis, Judy, and even Jerry
There have been dozens of reality courtroom shows on television, including 'Judge Joe Brown', 'Judge Hatchett', 'The People's Court', 'Judge Mathis', 'Judge Judy' and its spin-off 'Judy Justice'. There are all arbitration-based reality court shows where the judges are law school graduates, presiding over real cases. 
Our love of the courtroom has moved on from people who have passed the bar exam. Shows like 'Chrissy's Court', 'Judge Jerry', and 'Gary Busey: Pet Judge', all feature celebrities without a history of practicing law as the judges (Chrissy Teigen, Jerry Springer, and Gary Busey respectively). 
Despite the difference in credentials, all of these judges are not really judges on their shows. Yes, they pass judgments, but they can only act as arbitrators on their shows. As explained by the law firm of Johns, Flaherty, & Collins SC, "Judge Judy is actually a retired judge serving as an arbitrator, rendering decisions as opposed to legal judgments. Arbitration is an alternative to litigation which is a dispute that is heard in a court." 
But like the real court of law, the rule of law in these courtrooms is, well, the rule of law. The judgments passed down are based on legislation and principles upheld by the courts, even on shows featuring celebrities over lawyers. But, not on Steve Harvey's show.
Related article: All Best Actor/Actress Speeches From The Beginning Of Oscars 1929-2019 | Hollywood Insider
Related article: EVOLUTION: Every Henry Cavill Role From 2001 to 2021, All Performances Exceptionally Poignant
Related article: EVOLUTION: Every Chris Evans Role From 1997 to 2020, All Performances Exceptionally Poignant
Related article: 'In the Heights' Full Commentary & Behind the Scenes +  Reactions – Lin Manuel Miranda, John M. Chu
'Judge Steve Harvey' – Court Show Structure
Most of these arbitration-based court shows are filmed to emulate a real-world court proceeding: the honorable judge comes in, the conflict is announced by a narrator, the judge hears them out, there's some arguing, they deliver a verdict, and send everyone on their way. There are three/four cases in an hour.
Harvey's courtroom works the same way, but just a little more theatrically. In the show's introduction, we see Harvey in an all-black suit and jacket walking through a crowd of people in front of a courthouse. Off-screen, we hear him say: "It's a big world out there, and it's filled with people who just don't see eye to eye. See, that's where I come in. See, I ain't got a law degree, and I'm way too fly to wear a robe. But this is where common sense presides, in my house." Once he makes it up the steps, he turns back to the camera and says cheekily, "Court, is now in session."
And instead of being introduced by his bailiff, like Judy and Mathis, a hype man similar to the ones at his comedy shows stands up, announcing loudly, "All rise for the honorable Steeeve Harveeeyy!" The crowd rises, cheers, and applauds, as the wall behind the Bench opens and reveals Steve, reminiscent of some Gordon Ramsay entrances on 'Hell's Kitchen'.
Once the case is introduced Harvey gives the plaintiff 30 seconds to state their case and the defendant 30 seconds to respond. The litigants go back and forth, oftentimes putting on performances of their own. In one of the cases, the plaintiff takes the opportunity to refer to her ex-partner as a "skirt chaser," following it up with "and that's why I wear pants today 'cause I don't fool with him." This has nothing to do with the case, but it had everyone rolling and applauding.
Related article: #metoo Revolution: Powerful Questions That Need Answers
Related article: FACT-CHECKED Series: Timothee Chalamet and 32 Facts about The Young Superstar
During the show, Harvey encourages audience participation. "And I'm probably one of the only judges that allows for gallery participation," Harvey shared in a TV Insider interview, "They laugh, they hiss, they boo—they're really involved!"
At the end of the episodes, Harvey gives a summation of the conflict, weaving into it his own sermon. When he's ready to deliver his verdict, the crowd applauds in anticipation, cheering once he's made his decision. He releases everyone, bangs the gavel, and says over the crowd of cheers, "And that's the way I see it!" In typical court show fashion, the litigants are interviewed outside the courtroom, airing their grievances or their relief.
Unlike most reality court shows, 'Judge Steve Harvey' airs weekly rather than daily. 'Judge Judy', 'Divorce Court', and 'Judge Joe Brown', are all 30-minute programs that air on daytime television. Harvey's program, however, takes up an hour and airs weekly on Tuesdays, 8/7c.
Steve's Style is the Rule of Law
Kinda like when Elle Woods won her case with her knowledge of hair care in 'Legally Blonde', Judge Harvey uses his life experience to reach his verdicts. As he told TV Insider, he's not interested in just looking at the law, "I'm going to dig up the story behind why people came to court versus what they're in court for. I lean on decades of experience dealing with all types of situations and people, and I rely on my street-savvy, common sense, and humor to get it done." 
Related article: MUST WATCH – The Hollywood Insider's CEO Pritan Ambroase's Love Letter to Black Lives Matter – VIDEO
Subscribe to The Hollywood Insider's YouTube Channel, by clicking here.
In one case, a man is suing a caterer for intentionally ruining the dinner for him and his date. To prove his point, the plaintiff brings out a sample of the dinner, which includes bourbon-glazed chitlins. (For those of you who don't know, chitterlings, aka chitlins, are the small intestines of a hog, a dish often cooked in the south. Not particularly romantic.) When Steve notices the chitterlings on the menu, he deduces that the caterer was indeed trying to sabotage the plaintiff's date. "[If] you're trying to have a romantic evening with a woman," Harvey tells the defendant, "you know the last thing you need to be doing is smelling and cutting chitlins." 
Harvey also bases his decisions on people's character. In episode four, a woman is suing a young photographer for her money back after he took the photos but lost his camera. The young man decided to use the money she'd already given him to purchase a new camera so he could continue to work, an act that Steve believes was done out of financial desperation rather than greed. "In you, I see some of me," Steve tells him, "'cause at 28 I had nothing. By 30, I was living in my car. I lived in my car for three years, so [by talking to you] I'm talking to myself right now…" Harvey decides he is going to pay the plaintiff back in full out of his own pocket. As for the defendant, he gives the young man a job on the show's set as a photographer. "And you are going to work under my son, who is a professional photographer, and you are going to shoot this show. All the pictures you shoot, you turn in to me… Everybody deserves a shot. Everybody."  He offers him a chance to get back on his feet under his mentorship.
Related article: Why Queen Elizabeth II Is One Of The Greatest Monarchs | Her Majesty Queen Elizabeth II of United Queendom of Great Britain & Northern Ireland (Video Insight)
Limited Time Offer – FREE Subscription to The Hollywood Insider
Click here to read more on The Hollywood Insider's vision, values and mission statement here – Media has the responsibility to better our world – The Hollywood Insider fully focuses on substance and meaningful entertainment, against gossip and scandal, by combining entertainment, education, and philanthropy.
But although many of his verdicts have real-life consequences, Harvey regularly reminds the litigants and audience that this is a television show made for entertainment. After a defendant objects and pleads the fifth, Harvey laughs, saying, "Oh, you must think this is real court!" and proceeds to bang the gavel, laughing with the audience, "She said she pleads the fifth! That's funny." In another episode, he flat out says he isn't a real judge, and also tells someone they're going to go viral.
Steve Harvey even makes fun of the court show genre by criticizing a plaintiff for how kind she is to the defendant, "You're in here suing for $5,000. You can't give him $5,000 more!" he says, banging his gavel, "You're not a court person. You should never go to court. You're way too kind!" After he teases her, he declares in frustration, "This doesn't make any sense at all! I don't want a court show anymore!" 
Harvey does a lot of talking through the issues out too, focusing on empathy rather than bullying. In all of the aforementioned cases, Harvey breaks everything down, almost like a mediator rather than a judge. In the same TV Insider interview, Harvey explained, "We had two sisters suing one another for $6,000, which is substantial. I found out the truth of why they were there, and it wasn't just about money." Based on the personal information he retains, he renders verdicts that are meant to help give people second changes/learning experiences rather than verdicts based on the law.
Related article: The Hollywood Insider's CEO Pritan Ambroase: "The Importance of Venice Film Festival as the Protector of Cinema"
Related article: The Masters of Cinema Archives: The Hollywood Insider Pays Tribute to 'La Vie En Rose', Exclusive Interview with Director Olivier Dahan
Related article: – Want GUARANTEED SUCCESS? Remove these ten words from your vocabulary| Transform your life INSTANTLY
Don't Trip, It's Just A TV Show!
In some court shows, the decisions made by the judges are legally binding. However, Harvey's show hasn't confirmed that. In fact, it looks like the defendants may not have to pay anything at all. According to the show's casting website, not only do litigants get paid a $1,000 honorarium but "AWARDS/JUDGMENTS PAID FOR BY PRODUCTION UP TO $10,000". So they get money even if they don't win their case and get to meet Steve Harvey. It may be similar to 'Judge Judy' where participants' airfare and stay are all taken care of, and it's like an all-expenses-paid therapeutic meet n greet. Not a bad gig.
But it's not even about the cases. Harvey knows he's not a judge and no one treats him like he is. People come onto the show mostly looking for guidance rather than actual legal restitutions. They treat him like a respectable, admirable sage that helps resolve problems with more than money. So, although he sentences a son to pay his parents back for damages, he adds to his verdict that the family must create boundaries to prevent this squabble from happening again.
I think this show is excellent. It's goofy, it's intentional, and it's all about Steve. Showrunner and executive producer of 'Judge Steve Harvey', Myeshia Mizuno, is quoted saying, "From [Harvey's] standup to the radio to his talk show to his sitcom, this is a natural progression. Him being able to speak on so many things and being able to relate to all types of people is why we know this show is going to be a success." Mizuno has also worked as a producer on other courtroom shows, so, I'm inclined to trust her opinion!
It's a court show that doesn't take itself too seriously, knows it's not real and displays good values and morals. I highly recommend you tune in as soon as you can. That's the way I see it!
'Judge Steve Harvey' is on a brief hiatus due to the 'Jeopardy! National College Championship', but is set to return within the next two weeks. But you can catch up on the first five episodes on Hulu as you wait for it to come back to ABC, Tuesdays at 8/7c. 
Cast: Steve Harvey | Bailiff Nancy Price 
Created by: Steve Harvey
Producers: Steve Harvey | Jamie Shaffer | Jesse Ignjatovic
By Z Murphy
Click here to read The Hollywood Insider's CEO Pritan Ambroase's love letter to Cinema, TV and Media. An excerpt from the love letter: The Hollywood Insider's CEO/editor-in-chief Pritan Ambroase affirms, "We have the space and time for all your stories, no matter who/what/where you are. Media/Cinema/TV have a responsibility to better the world and The Hollywood Insider will continue to do so. Talent, diversity and authenticity matter in Cinema/TV, media and storytelling. In fact, I reckon that we should announce "talent-diversity-authenticity-storytelling-Cinema-Oscars-Academy-Awards" as synonyms of each other. We show respect to talent and stories regardless of their skin color, race, gender, sexuality, religion, nationality, etc., thus allowing authenticity into this system just by something as simple as accepting and showing respect to the human species' factual diversity. We become greater just by respecting and appreciating talent in all its shapes, sizes, and forms. Award winners, which includes nominees, must be chosen on the greatness of their talent ALONE.
I am sure I am speaking for a multitude of Cinema lovers all over the world when I speak of the following sentiments that this medium of art has blessed me with. Cinema taught me about our world, at times in English and at times through the beautiful one-inch bar of subtitles. I learned from the stories in the global movies that we are all alike across all borders. Remember that one of the best symbols of many great civilizations and their prosperity has been the art they have left behind. This art can be in the form of paintings, sculptures, architecture, writings, inventions, etc. For our modern society, Cinema happens to be one of them. Cinema is more than just a form of entertainment, it is an integral part of society. I love the world uniting, be it for Cinema, TV. media, art, fashion, sport, etc. Please keep this going full speed."
More Interesting Stories From The Hollywood Insider
– Want GUARANTEED SUCCESS? Remove these ten words from your vocabulary| Transform your life INSTANTLY
– A Tribute to Martin Scorsese: A Complete Analysis of the Life and Career of the Man Who Lives and Breathes Cinema 
– Do you know the hidden messages in 'Call Me By Your Name'? Find out behind the scenes facts in the full commentary and In-depth analysis of the cinematic masterpiece
– A Tribute To The Academy Awards: All Best Actor/Actress Speeches From The Beginning Of Oscars 1929-2019 | From Rami Malek, Leonardo DiCaprio To Denzel Washington, Halle Berry & Beyond | From Olivia Colman, Meryl Streep To Bette Davis & Beyond
– In the 32nd Year Of His Career, Keanu Reeves' Face Continues To Reign After Launching Movies Earning Over $4.3 Billion In Total – "John Wick", "Toy Story 4", "Matrix", And Many More
judge steve harvey, judge steve harvey, judge steve harvey, judge steve harvey, judge steve harvey, judge steve harvey, judge steve harvey, judge steve harvey, judge steve harvey, judge steve harvey, judge steve harvey, judge steve harvey, judge steve harvey, judge steve harvey, judge steve harvey, judge steve harvey, judge steve harvey, judge steve harvey, judge steve harvey, judge steve harvey, judge steve harvey, judge steve harvey, judge steve harvey, judge steve harvey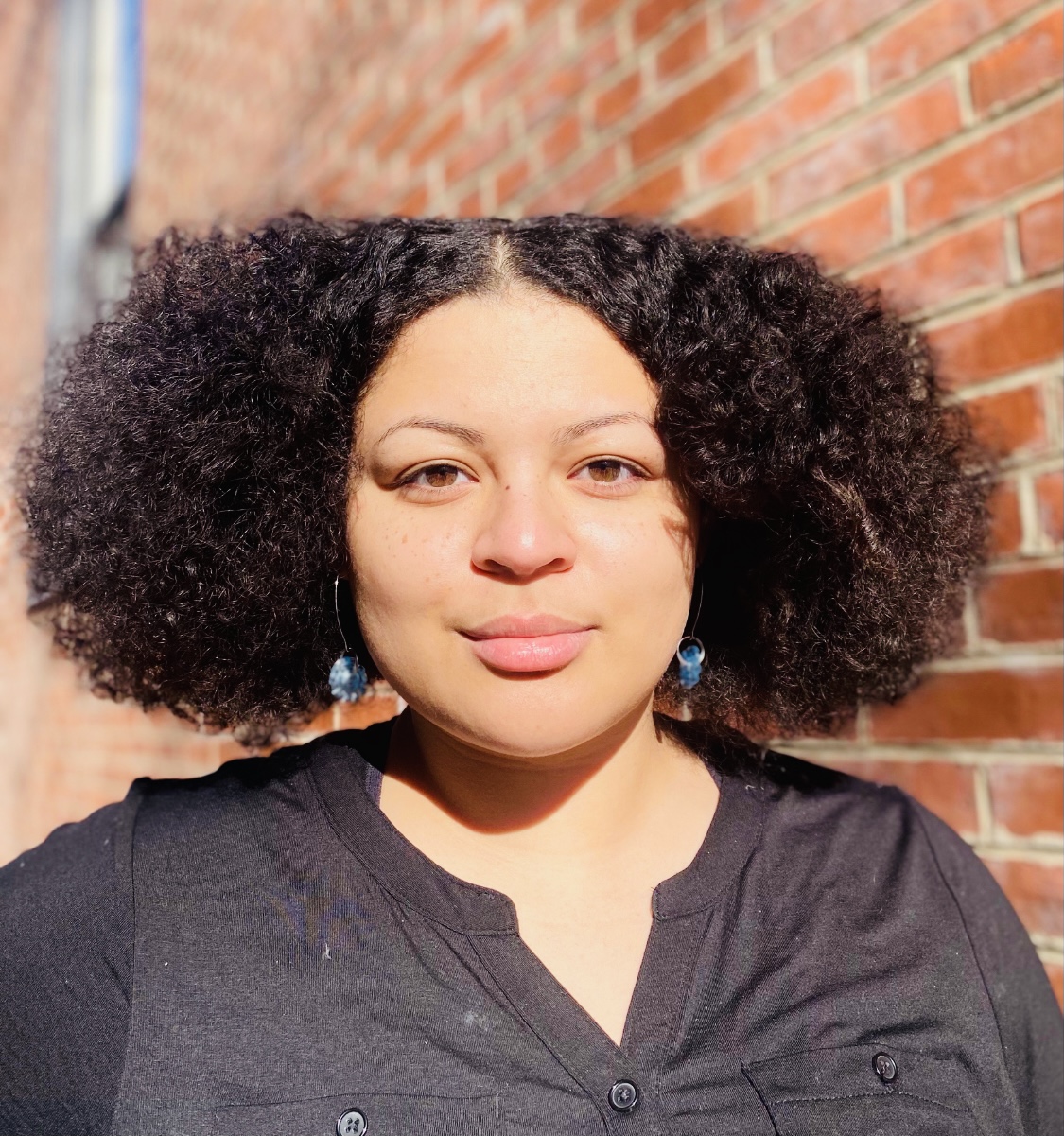 Z Murphy (she/they) has a passion for storytelling. As a queer person of color, Z always aims to challenge their readers to look at art in a new light by putting racial and sexual identities in conversation with pop culture. With this dedication to inspiring respectful and insightful dialogue, Z is thrilled to be a part of the Hollywood Insider cohort, a media network that supports content focused on perceptive exploration rather than gossip.