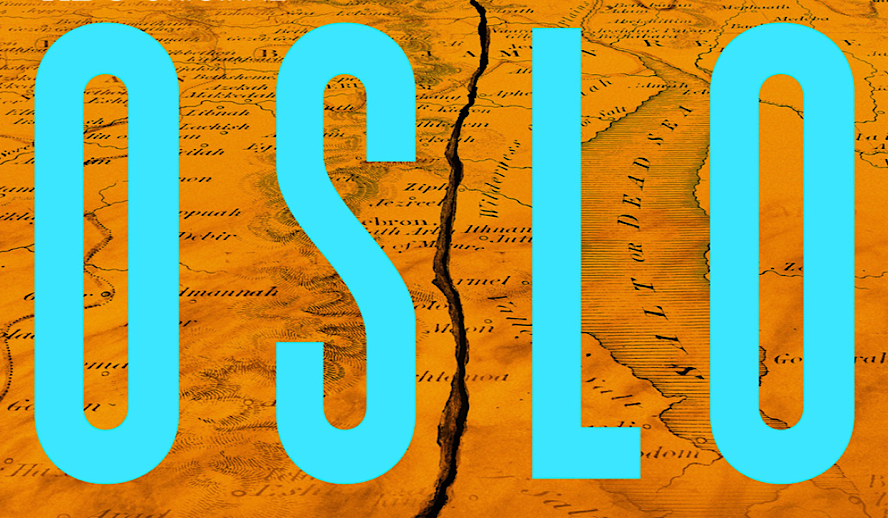 Photo: 'Oslo'/HBO Max
When playwright J.T. Rodgers conceptualized the narrative for 'Oslo' in 2015 it would originally be built for the stage rather than the screen. This play version of the newly released film would accrue a multitude of awards, culminating in the 2017 Tony Award for Best Play. The play would be heralded as one of the best in modern years as it went on to claim award after award, adding to its already banner reputation. The theatre piece was quickly adapted to screen two years later with Rodgers helming the writing and contemporary Bartlett Sher directing. The result is a meandering mess of horrendous pacing and borderline offensive representations of the Palestinian conflict. 
Related article: Facebook: Like-Fueled, ILL-Regulated Politically-Charged Abusive Machine
Related article: Was The Blockbuster Movie '300' Political Satire in Disguise?
'Oslo' is the true story of the 1990's clandestine peace summit organized by Norweignen Diplomat Terje Rød-Larsen between the Israelis and the Palestinians in hopes of bringing peace to the region. The Oslo Accords would go on to fail miserably resulting in one of the most bloody and reprehensible wars in human history, although the film treats it as an unrivaled success. Not only did the Oslo Accords fail, but the film's main protagonist, Terje Rød-Larsen (who assigned a position to Jeffery Epstein as an ambassador of Democracy to the President of Mongolia), has been criticized by both the Palestinians and Israelis for his substandard mediation following the bombastic falling-out.
This film's release also comes in the wake of recent headlines of the unimaginably gruesome flare-ups in the marred region of Gaza resulting in the deaths of 197 civilians in 2021 thus far. 58 of those civilians were children and 34 more were women, and, on May 16th, 2021, one month before the release of 'Oslo', 43 Palestinians; 8 of whom were children, were killed by an Israeli airstrike.
Socio-Political agenda aside, 'Oslo' is a substandard film in almost every categorical way. The film is crippled by its tedious pace and runtime, resulting in one of the most labored watches of the 2021 release slate, thus far. Technical issues aplenty, only bolstered in apparency by their malaise-like plot structure, litter the film in such a way that it feels as if you're watching a cheap student film. Editing mistakes, pathetically amateurish set-pieces, and extras, and a truly boring script make this film an utter slog from beginning to end. 
Related article: MUST WATCH – Hollywood Insider's CEO Pritan Ambroase's Love Letter to Black Lives Matter – VIDEO
Subscribe to Hollywood Insider's YouTube Channel, by clicking here.
Although not a single character native to the U.S.A is portrayed in 'Oslo,' the film is predominantly American. Not American in its content, but in its execution and conception. This is to say that, American executives, American creatives, and Terje Rød-Larsen himself, who helped produce the film, actively chose to grant precedent to this charade of continuity and success in order to hide the devilish truth obscured by an egregious level of self-indulgence. 'Oslo' is American in its distribution through HBO Max, sold largely in Western countries that are predominantly ignorant to Middle Eastern Political affairs. There is not much in the film, in general, that doesn't feel devised for the direct task of marketing itself to American audiences, a perturbing indictment of such a premise.
Frankly, 'Oslo' is at best a mediocre portrayal of the fruitless fanciful that are the brokering of the bourgeois and is at worst a reprehensible mischaracterization of Middle Eastern affairs devised only to benefit those directly involved. Which characterization is worse, to be labeled the worst thing a film could ever be, mediocre, or to be labeled a crime against humanity, only to forever tarnish what reputation thus accrued? For this is surely the fate of 'Oslo.' Never will this film achieve any level of success comparable to its theatre compatriot, and rightfully so. 
Technical Issues
'Oslo' is a heave away from "good" and, when at its worst, it's downright laughable. The largest technical issue of all stems directly from the crux of what made the theatre-version of the film so good; its script. It attempts to add a sense of levity throughout that comes across as inappropriate, at the least. Dealing with one of the darkest moments in time in human history, yet the film is preoccupied with characterizing its diplomats as irreverent. 'Oslo's' script crawls along gradually. Forcing us to follow diplomat after diplomat into conversation after conversation which becomes so indistinguishable from those previous it's impossible for one's attention to remain glued to the film.
Related article: Why Queen Elizabeth II Is One Of The Greatest Monarchs | Her Majesty Queen Elizabeth II of United Queendom of Great Britain & Northern Ireland (Video Insight)
Click here to read more on Hollywood Insider's vision, values and mission statement here – Media has the responsibility to better our world – Hollywood Insider fully focuses on substance and meaningful entertainment, against gossip and scandal, by combining entertainment, education, and philanthropy.
Pacing is one of the most pivotal technical qualities in film. If a film is paced but a hair too quickly or a smidge too slow the film runs the risk of permanently and irreparably damaging the film/viewer relationship. This relationship is what creates intrigue in the story while simultaneously promoting engrossment within the world presented, at large. If a film's pacing is off, be it too fast or too slow, it becomes astronomically easier for the viewer to lose interest in, and in the worst of cases, actively rebel against the narrative. If a film is so abysmally paced that its audience begins to not only lose focus but lose patience with the film, rapidly those viewers transform from the average movie-goer to a hostile gathering of critics. 
As for 'Oslo,' this is one such case of audience revolution against pacing. Every minute issue that would be overlooked in films that grip you, holding your attention throughout, comes to light in a truly obvious and comical fashion once the audience has lost interest. Every continuity error in editing, every scene that goes on a bit too long, every audio issue will be magnified now that the audience is aware of their distaste. And shine through it does, and quite brightly in some points. One such point being, any time the setting is in the Middle East. Putting a hideous yellow vignette over the entire shot in order to artificially drum up some kind of desert atmosphere is not only a cheap and lazy trick, but also offensive.
Political Misgivings
As outlined previously, the Oslo Accords were not the deciding factor in ending the Middle Eastern conflicts, although the film tries its best to present itself as if it had. The result of the Accords was actually only the removal of Israeli insurgency within Gaza. This was a very short-lived ceasefire as the promises Oslo negotiated went unfulfilled and the Israeli forces retook their hold over the Palestinian region.
Related article: Hollywood Insider's CEO Pritan Ambroase: "The Importance of Venice Film Festival as the Protector of Cinema"
Related article: The Masters of Cinema Archives: Hollywood Insider Pays Tribute to 'La Vie En Rose', Exclusive Interview with Director Olivier Dahan
Related article: – Want GUARANTEED SUCCESS? Remove these ten words from your vocabulary| Transform your life INSTANTLY
Through the negotiations, the Israeli conceived to stop the infringement upon Palestinian land and the dismantling of Palestinian settlements, and Palestinians would halt any action against, and denounce any terrorist attacks directed towards the Israelis. These concessions were agreed upon under the supervision and promise of Terje Rød-Larsen at the Oslo Accords only for them to fall apart, devolving into genocide less than a year later. "And yet to profess to understand my region and my people, where in fact, there is very little that you understand", as per Ahmed Qurie, the protagonist in the film 'Oslo.'
Terje Rød-Larsen also has recently come under scrutiny for his involvement with Jefferey Epstein. In November of 2020, reports that Rød-Larsen accepted donations for the International Peace Institute from now-deceased financier and rapist Jeffery Epstein forced the diplomat to resign from his position as President of the IPI. The source of these loans and donations unraveled into a convoluted story of diplomacy and perversion with a rather uncanny ring similar to that of what's described in 'Oslo'.
After accepting a role in the Mongolian development of democracy, Terje Rød-Larsen, through IPI, was allowed to serve as a delegate of democracy directly under the Mongolian President. This role would grant himself and one contemporary of his choosing multiple private meetings and influence over the President of an unstable country. The constituents of this board would be compensated $100,000 annually for their roles. This money was then traced back to Epstein. 
Related article: Black Mothers Join Politics After Innocent Sons Killed By Police Brutality
Related article: 'Georgetown': An Ambiguous Slow-Burn from First-Time Director Christoph Waltz
The Good in 'Oslo'
The acting is fantastic throughout this film. Both leads, Ruth Wilson and Andrew Scott put together marvelous acting performances along with some standout supporting performances from Salim Dau and Waleed Zuaitar as the brash and passionate Palestinians. The film's cast does really capture the essence of the turmoil enveloping all those directly involved with the brutality of the conflict must identify with and its leads do a satisfactory job guiding their fellow diplomats to "peace." The film also has some inspired camera work from cinematographer Janusz Kaminski who famously worked on 'Catch me if you can', 'Schindler's List', and 'Saving Private Ryan.'
What to Watch Instead
If you would like a story that accurately captures the horrors and tragedy that pervade the Middle East, today, check out Denis Villeneuve's 'Incendies.' Similarly to 'Oslo,' 'Incendies' also got its start on stage and is based on real events. Outlining the life of Nawal Marwan, a woman exposed to and abused by the nation she once called home, 'Incendies' details her unearthly struggle to find her child amidst a country decimated by war. She stops at nothing to find her boy, only to cast further into the void by the nation she so passionately endorsed and loved. 'Incendies' is a wonderfully deep and revelation of cinema, proclaiming a story worthy of being told. 
I do not endorse the film 'Oslo' in any capacity, I do not even recommend you don't see it, rather, don't pay attention to it. If you are at all interested in the Middle Eastern struggle, watch 'Incendies' or open your web browser and read, educate yourself. Don't take someone else's perspective as the ultimate truth, because they may end up having a role in the massacre of millions once the camera stops rolling. 
Cast & Crew:
Director: Bartlett Sher Producer: Steven Spielberg Producer: J.T. Rodgers Writer: J.T. Rodgers Cinematography: Janusz Kaminski
Staring: Ruth Wilson, Andrew Scott, Salim Dau
By Tyler Sear
Click here to read Hollywood Insider's CEO Pritan Ambroase's love letter to Black Lives Matter, in which he tackles more than just police reform, press freedom and more – click here.
An excerpt from the love letter: Hollywood Insider's CEO/editor-in-chief Pritan Ambroase affirms, "Hollywood Insider fully supports the much-needed Black Lives Matter movement. We are actively, physically and digitally a part of this global movement. We will continue reporting on this major issue of police brutality and legal murders of Black people to hold the system accountable. We will continue reporting on this major issue with kindness and respect to all Black people, as each and every one of them are seen and heard.
Just a reminder, that the Black Lives Matter movement is about more than just police brutality and extends into banking, housing, education, medical, infrastructure, etc. We have the space and time for all your stories. We believe in peaceful/non-violent protests and I would like to request the rest of media to focus on 95% of the protests that are peaceful and working effectively with positive changes happening daily. Media has a responsibility to better the world and Hollywood Insider will continue to do so."
Ways to support Black Lives Matter Movement to end systemic racism
More Interesting Stories From Hollywood Insider
– Want GUARANTEED SUCCESS? Remove these ten words from your vocabulary| Transform your life INSTANTLY
– Compilation: All James Bond 007 Opening Sequences From 1962 Sean Connery to Daniel Craig
– Do you know the hidden messages in 'Call Me By Your Name'? Find out behind the scenes facts in the full commentary and In-depth analysis of the cinematic masterpiece
– A Tribute To The Academy Awards: All Best Actor/Actress Speeches From The Beginning Of Oscars 1929-2019 | From Rami Malek, Leonardo DiCaprio To Denzel Washington, Halle Berry & Beyond | From Olivia Colman, Meryl Streep To Bette Davis & Beyond
– In the 32nd Year Of His Career, Keanu Reeves' Face Continues To Reign After Launching Movies Earning Over $4.3 Billion In Total – "John Wick", "Toy Story 4", "Matrix", And Many More
oslo, oslo, oslo, oslo, oslo, oslo, oslo, oslo, oslo, oslo, oslo, oslo, oslo, oslo, oslo, oslo, oslo, oslo, oslo, oslo, oslo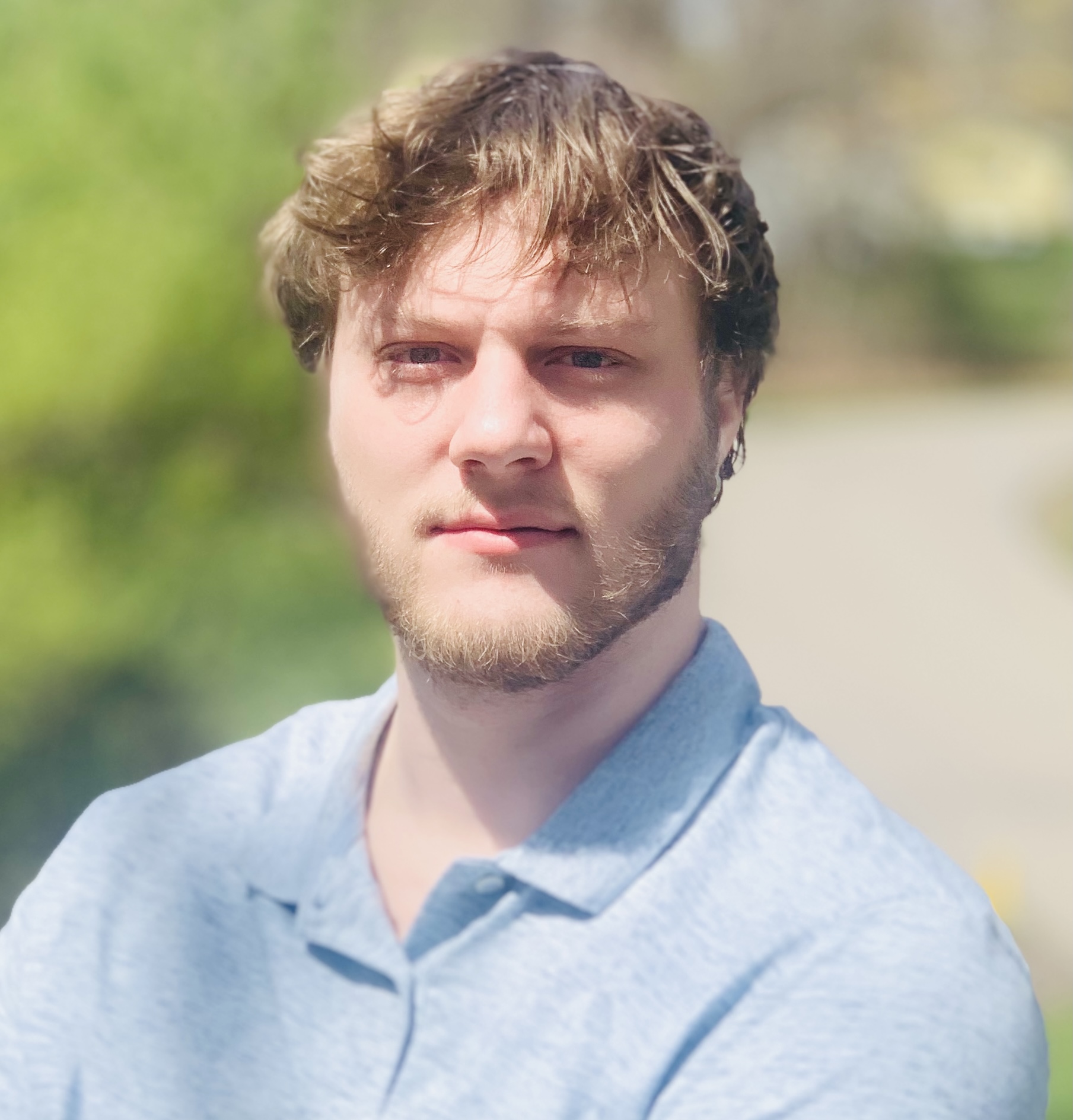 Tyler Sear is an athlete and writer with a philosophical perspective to film. With aspirations to direct feature length films, Tyler brings a critical eye and philosophic approach to film, striving to give unbiased opinions while campaigning for equality and impartiality in Hollywood, today. This sense of morality makes Tyler uniquely qualified to address timely issues and recent releases within film. By tackling interesting topics, Tyler aligns with Hollywood Insider's intentional mission to ignore sensationalized rumor and strive to present factual and entertaining content.