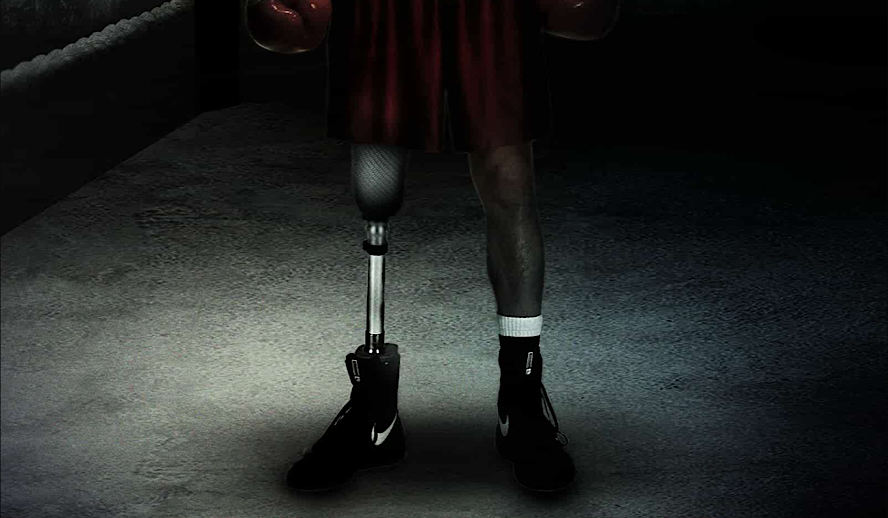 Photo: 'Gensan Punch'
Boxing and the Art of Overcoming Adversity
A bit of a tangent, but for all of HBO Max's virtues (and there are many), it's not well-equipped for original programming that's also subtitled. I watched Ryusuke Hamaguchi's 'Drive My Car' a few weeks ago on HBO Max, and not only were the subtitles not turned on by default, but the subtitles themselves were — suboptimal. The movie itself was great, but the experience was hampered slightly, and the same can be said for 'Gensan Punch', a Filipino production.
I'm not familiar with Brillante Mendoza, director of 'Gensan Punch', but apparently he's one of the more prominent Filipino directors to hit the international circuit, being the first to win Best Director at the Cannes Film Festival. As such, Mendoza's talent is not without precedent, and indeed, the strongest aspect of 'Gensan Punch' is its direction, which seems rooted more in realism than wanting to achieve a "cinematic" effect. The film is both a boxing movie and a biopic, concerning the life of a disabled Japanese boxer named Nao Tsuyama (played by Shogen) at a time when he is trying to get a license as a professional boxer.
Related article: OSCAR-NOMINATED – EXCLUSIVE: 'Dune' Full Commentary, Reactions, Making Of – Timothee Chalamet, Zendaya, Oscar Isaac
Related article: OSCAR-NOMINATED – 'House of Gucci' Full Commentary & Behind the Scenes – Lady Gaga, Adam Driver, Jared Leto, Al Pacino
Related article: OSCAR-NOMINATED – 'Belfast' Full Commentary & BTS – Jamie Dornan, Caitriona Balfe, Judi Dench
Related article: OSCAR-NOMINATED – 'West Side Story' Full Commentary – Rita Moreno, Steven Spielberg, Rachel Zegler
Related article: OSCAR-NOMINATED – 'No Time to Die' Full Commentary, Behind the Scenes & Reactions, Daniel Craig, Rami Malek, Bond
For some reason, boxing has a long and honorable track record in Cinema, from 'Rocky' to 'Raging Bull' to 'Creed', a position may be only rivaled by baseball. Sports movies are usually not my thing, but boxing is so inherently visceral, and physically trying for its participants, that a mediocre boxing movie is still fairly gripping; it's also an individualistic sport, not a team effort, so it's always about a particular character overcoming adversity. In the case of 'Gensan Punch', Nao has the problem of his right leg being a prosthetic below the knee.
An Old Story Told in a Fresh Way 
Now, I don't think 'Gensan Punch' will win any awards for originality, nor will it get any for a particularly sharp script. The screenplay, penned by Honeylyn Joy Alipio, falls pretty neatly into a three-act structure, from Nao being rejected for his boxing license to his being well into his training at a Filipino gym, with only one fellow Japanese boxer. I was disappointed somewhat by the lack of a fish-out-of-water narrative with Nao, who not only gets along well with his Filipino colleagues (they all communicate with each other in English), but he doesn't seem to suffer any bouts of homesickness. Of course, Nao being something of an expat breathes new life into the gym, as is often the case when outsiders enter an established scene (thinking about how many of the great "American" directors in the 1930s and '40s were European immigrants). There's an implicit message about how a talented person (even just a decent person) can come from anywhere, both because of Nao's outsider status and his disability, but I feel like the script could have taken more advantage of this.
Related article: All Best Actor/Actress Speeches From The Beginning Of Oscars 1929-2019 | Hollywood Insider
Related article: EVOLUTION: Every Henry Cavill Role From 2001 to 2021, All Performances Exceptionally Poignant
Related article: EVOLUTION: Every Chris Evans Role From 1997 to 2020, All Performances Exceptionally Poignant
Related article: 'In the Heights' Full Commentary & Behind the Scenes +  Reactions – Lin Manuel Miranda, John M. Chu
Where the film really excels is in the acting and directing. As with Mendoza, I'm not familiar with Shogen, and apparently, he doesn't have many movie roles under his belt; 'Gensan Punch' is one of his few lead roles. Despite my initial skepticism, Shogen does a pretty good job as a man who is as fearless as he is ultimately vulnerable. Special mention must also go to Ronnie Lazaro as Rudy, the Filipino gym coach whose intentions with Nao are always good, even if his actions don't always align with Nao's wishes.
The heart of the conflict is that even though Nao is clearly a boxer with a lot of potentials, officials see his prosthetic leg as a safety hazard, if not an outright hindrance; not only does Nao have to win a certain number of matches consecutively to be viable for his license, but he has to convince the officials that his leg won't be too much of a liability. Admirably, the film doesn't lean too hard on Nao's angst regarding his disability, rather delving into the real-life consequences that such a disability in a sport like boxing (where people without disabilities can suffer concussions — or worse) would invoke.
What really holds the film together, though, is Mendoza's direction; just from watching 'Gensan Punch', which admittedly is not spectacular by any means, I can see how Mendoza could have won Best Director at Cannes. Had 'Gensan Punch' been directed more like a conventional sports movie, a la 'Remember the Titans', it would have bugged me to no end; I know such movies have their purpose, but I have no patience for "inspirational" sports movies.
Related article: Why Queen Elizabeth II Is One Of The Greatest Monarchs | Her Majesty Queen Elizabeth II of United Queendom of Great Britain & Northern Ireland (Video Insight)
Limited Time Offer – FREE Subscription to The Hollywood Insider
Click here to read more on The Hollywood Insider's vision, values and mission statement here – Media has the responsibility to better our world – The Hollywood Insider fully focuses on substance and meaningful entertainment, against gossip and scandal, by combining entertainment, education, and philanthropy.
Related article: #metoo Revolution: Powerful Questions That Need Answers
Related article: FACT-CHECKED Series: Timothee Chalamet and 32 Facts about The Young Superstar
However, the style of 'Gensan Punch' could be considered almost akin to that of a documentary, with shots often being a little shaky, a little unfocused, with the dirt and sweat of boxing matches really being shown on-camera. It helps that the boxing matches themselves don't rely on flashy choreography and obviously fake punches, instead aiming for a grimy realism that makes you feel as if every match could actually put Nao in the hospital. 'Gensan Punch' would be almost unbearable in practice, if not for its sense of grit.
More (and Better) Movies About Disabilities
'Gensan Punch' is by no means a bad movie, but it still feels rather minor; it doesn't help that despite the 105-minute runtime, the movie is really only 93 minutes long if you discount the inexplicably protracted end credits. We get a snapshot of a man who wants to join the professionals, only halted by something out of his control, but we aren't granted a great deal of insight into his struggles. What separates 'Gensan Punch', a perfectly fine movie, from a masterpiece like 'Raging Bull' (aside from the obvious, like Martin Scorsese's pristine touch on the latter)? When I watch 'Raging Bull', I understand Jake LaMotta, even though the film depicts him as a grotesque figure; I get the impression that every aspect of 'Raging Bull', from the script to the (amazing) cinematography, works deliberately in tandem with everything else to give us a fully human experience. 'Gensan Punch', meanwhile, meets us about halfway, if not quite that.
Related article: MUST WATCH – The Hollywood Insider's CEO Pritan Ambroase's Love Letter to Black Lives Matter – VIDEO
Subscribe to The Hollywood Insider's YouTube Channel, by clicking here.
Related article: The Hollywood Insider's CEO Pritan Ambroase: "The Importance of Venice Film Festival as the Protector of Cinema"
Related article: The Masters of Cinema Archives: The Hollywood Insider Pays Tribute to 'La Vie En Rose', Exclusive Interview with Director Olivier Dahan
Related article: – Want GUARANTEED SUCCESS? Remove these ten words from your vocabulary| Transform your life INSTANTLY
The problem I often encounter with movies (sports-related or otherwise) about people with disabilities is that we're usually not given a sense of interiority with the subject — the person with the disability being objectified in a non-sexual way to some extent. There are exceptions, of course. 'Sound of Metal', with its award-worthy performance by Riz Ahmed, works so well in no small part because we're stuck inside the head of Ahmed's character, following him step by step as he comes to terms with his hearing loss. As someone with a rather pronounced disability myself (namely near-blindness), I subconsciously look for film subjects with similar conditions to mine, and am often quietly disappointed when Hollywood does what it always does — which is to say it sands off the edges for milquetoast liberals who need never worry about being disabled, or queer, or poor. A movie like 'Gensan Punch' is fine short-term, but we can do better than this.
'Gensan Punch' is currently available to stream on HBO Max.
CAST: Shogen, Ronnie Lazaro, Beauty Gonzalez, Kaho Minami, Jeffrey Rowe
CREW: Director: Brillante Mendoza, Screenwriter: Honeylyn Joy Alipio, Producer: Krisma Fajardo, Cinematographer: Joshua Reyles
By Brian Collins
Click here to read The Hollywood Insider's CEO Pritan Ambroase's love letter to Cinema, TV and Media. An excerpt from the love letter: The Hollywood Insider's CEO/editor-in-chief Pritan Ambroase affirms, "We have the space and time for all your stories, no matter who/what/where you are. Media/Cinema/TV have a responsibility to better the world and The Hollywood Insider will continue to do so. Talent, diversity and authenticity matter in Cinema/TV, media and storytelling. In fact, I reckon that we should announce "talent-diversity-authenticity-storytelling-Cinema-Oscars-Academy-Awards" as synonyms of each other. We show respect to talent and stories regardless of their skin color, race, gender, sexuality, religion, nationality, etc., thus allowing authenticity into this system just by something as simple as accepting and showing respect to the human species' factual diversity. We become greater just by respecting and appreciating talent in all its shapes, sizes, and forms. Award winners, which includes nominees, must be chosen on the greatness of their talent ALONE.
I am sure I am speaking for a multitude of Cinema lovers all over the world when I speak of the following sentiments that this medium of art has blessed me with. Cinema taught me about our world, at times in English and at times through the beautiful one-inch bar of subtitles. I learned from the stories in the global movies that we are all alike across all borders. Remember that one of the best symbols of many great civilizations and their prosperity has been the art they have left behind. This art can be in the form of paintings, sculptures, architecture, writings, inventions, etc. For our modern society, Cinema happens to be one of them. Cinema is more than just a form of entertainment, it is an integral part of society. I love the world uniting, be it for Cinema, TV. media, art, fashion, sport, etc. Please keep this going full speed."
More Interesting Stories From The Hollywood Insider
– Want GUARANTEED SUCCESS? Remove these ten words from your vocabulary| Transform your life INSTANTLY
– A Tribute to Martin Scorsese: A Complete Analysis of the Life and Career of the Man Who Lives and Breathes Cinema 
– Do you know the hidden messages in 'Call Me By Your Name'? Find out behind the scenes facts in the full commentary and In-depth analysis of the cinematic masterpiece
– A Tribute To The Academy Awards: All Best Actor/Actress Speeches From The Beginning Of Oscars 1929-2019 | From Rami Malek, Leonardo DiCaprio To Denzel Washington, Halle Berry & Beyond | From Olivia Colman, Meryl Streep To Bette Davis & Beyond
– In the 32nd Year Of His Career, Keanu Reeves' Face Continues To Reign After Launching Movies Earning Over $4.3 Billion In Total – "John Wick", "Toy Story 4", "Matrix", And Many More
gensan punch, gensan punch, gensan punch, gensan punch, gensan punch, gensan punch, gensan punch, gensan punch, gensan punch, gensan punch, gensan punch, gensan punch, gensan punch, gensan punch, gensan punch, gensan punch, gensan punch, gensan punch, gensan punch, gensan punch, gensan punch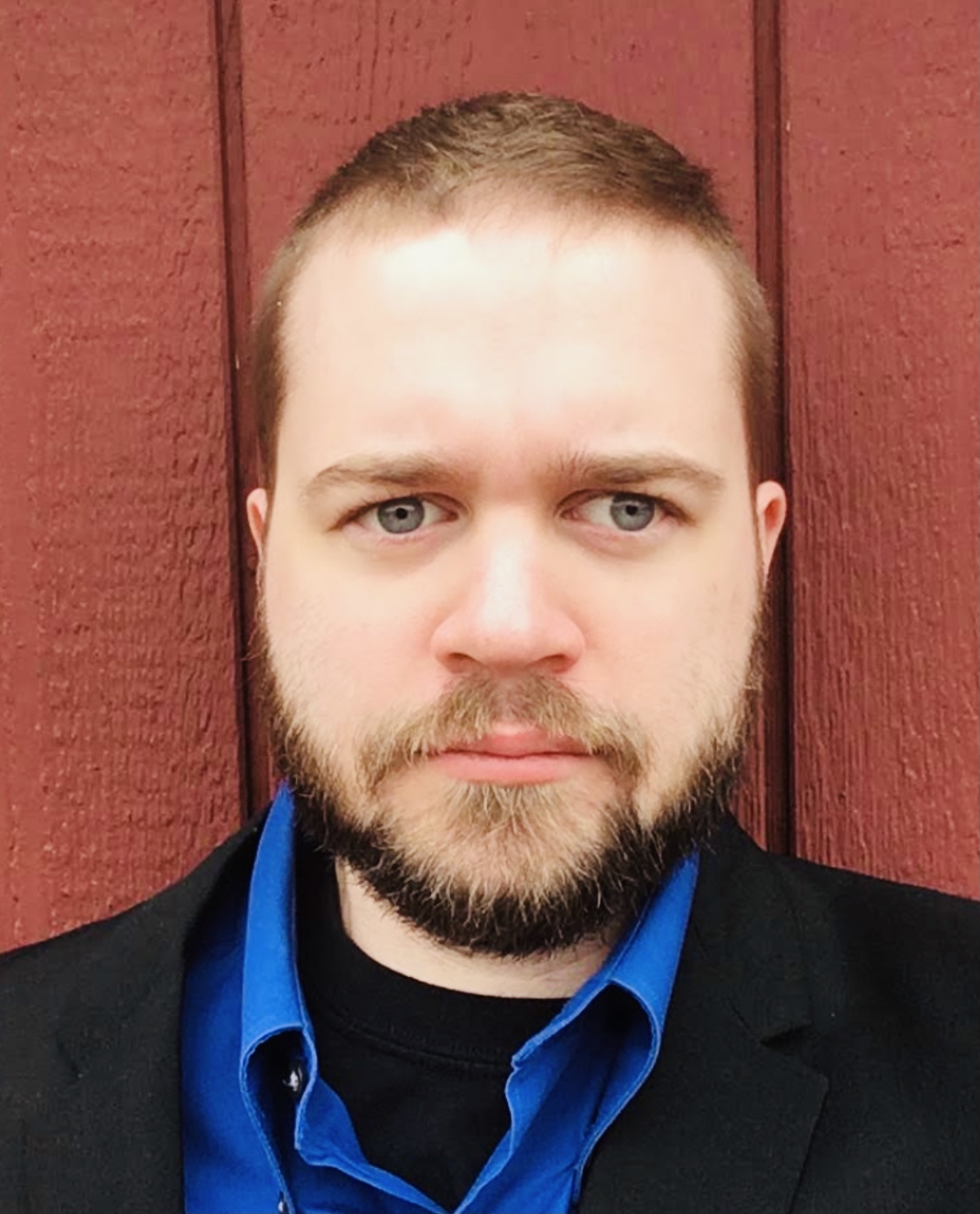 Brian Collins is a cinephile, an avid reader, and a writer at
The Hollywood Insider
.
Brian is a firm believer that great Cinema can come from any genre and from any country. While he has a fine time with dramas that garner attention come awards season, Brian likes to analyze and celebrate genre filmmaking, such as science fiction, fantasy, horror, westerns, etc. With
The Hollywood Insider
as support, Brian hopes to bring light to genre films, both American and abroad. He is also a contributor to the blog series
Young People Read Old SFF
.