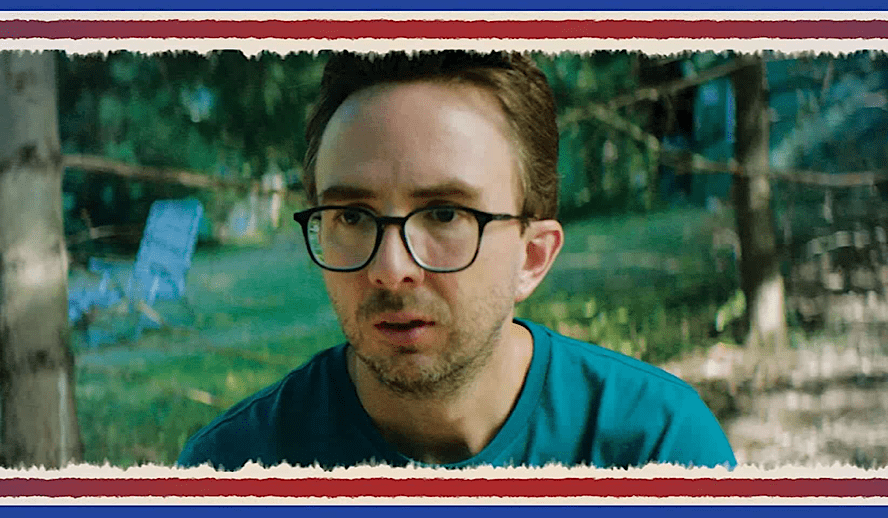 Photo: 'Fourth of July'
The Rise of CK
Louis CK's directorial return is one of simplicity. In 'Fouth of July', written by CK and the film's leading man, fellow stand-up comedian Joe List, the focus never strays far from the ordinary. That's an area of energy for CK, whose comedy received widespread acclaim in his heyday for his excavation of everyday life. 
Things to do: 
Click here to read more on

The Hollywood Insider's

vision, values and mission statement here – Media has the responsibility to better our world –

The Hollywood Insider

fully focuses on substance and meaningful entertainment, against gossip and scandal, by combining entertainment, education, and philanthropy.
After writing for every late-night show imaginable, Louis CK hit the mainstream in his own right in the late '00s as a comic who joked about kids, marriage, and airplanes. Yet the delivery of his material, found absurdity and filth in everyday life. CK made his mark on comedy by articulating the big emotions we felt in small situations, from parenting his kids to his annoyance with entitled people and their new-fangled cellphones. It allowed him to attempt some deeper material, yielding successful results. CK's brand became synonymous with this intimate, confessional style of comedy, which delved deeper into his own psyche than any standup had ever attempted (successfully) on stage. In his prime, CK was singular in his ability to extract comedy from the dark, lewd underbelly of ordinary existence. His joke "Of course, but maybe…" from his album "Oh my God" still stands as a beacon of comedic achievement, a high wire act atop the "line" in "over the line." Of course, some of his jokes indicated a deeper issue at play, as uncovered in late 2017 allegations of sexual misconduct. But before the revelations, CK had the respect of his peers, the love of his audience, and the approval of the critics. 
Still playing a sort of "recently divorced everyman just trying to raise his daughter," he involved himself in creating some wisdom to boot. His joke about "everything is amazing and nobody is happy" sparked a minor cultural phenomenon among internet users, who began to reckon with their entitlement. He devoted a whole special to the cultural desensitization of language, especially words like "amazing,": "What if something really happens to you? You used "amazing" on a basket of chicken wings…You've limited yourself to a shit life." He was the Obama-era comedy bard, stirring up good, thoughtful trouble in what now feels like a utopian period in American discourse. Dubbed 'philosopher-king' by people like Charlie Rose and considered at his height to be indisputably the best working comedian, CK reigned over comedy with the audacity to reveal his innermost thoughts, which demonstrated his deep involvement with his own life. 
Related video: Full Commentary – Cast & Crew Spills Secrets on Making of 'Elvis' | In-Depth Scoop | Austin Butler
Related video: Full Rendezvous At the Premiere of 'Elvis' with Reactions from Stars | Austin Butler, Baz Luhrmann
Related video: Come Behind The Scenes of 'Elvis' | Austin Butler, Tom Hanks and Baz Luhrmann
'Louie'
Amidst all of this was his eponymous FX show 'Louie' which he wrote and directed. Having won some festival awards for his short films and experience as a late-night writer, it was only natural for CK to get his show, but if you tuned in for a sitcom, you were sorely disappointed. K's deal with FX, was relatively small compared to other big-name comedies,  ceded full creative control, allowing CK to write, edit, direct, and act in anything he wanted. CK and his Emmy-winning series took an offbeat approach in comparison to other comedian's shows like 'Seinfeld' and 'Everyone Loves Raymond'. While it centered on a version of Louie's actual life as an NYC standup and father, 'Louie' was far off the beaten comedy path.
Slow-paced and often uncomfortably still, 'Louie' let its viewers marinate in the same awkward sauce that CK himself felt in his own life. With little score other than an occasional titter of jazz, 'Louie' lets scenes drag on silence just to excruciate you, letting its zany characters and mundane atmosphere clash to create the comedy. While CK's banal real-life experiences were the centerpiece,  they were often layered with vulgar and surreal details like a black car swapping homeless men or a perverted dentist. If nothing for furthering his legacy, 'Louie' showcased CK's directorial eye and cemented his case as a great comedy writer. It's evident CK is enthralled by everyday life, but he always managed to portray it as anything but simple.
Related article: MUST WATCH – The Hollywood Insider's CEO Pritan Ambroase's Love Letter to Black Lives Matter – VIDEO
Related article: Why Queen Elizabeth II Is One Of The Greatest Monarchs | Her Majesty Queen Elizabeth II of United Queendom of Great Britain & Northern Ireland (Video Insight)
Related article: All Best Actor/Actress Speeches From The Beginning Of Oscars 1929-2019 | Hollywood Insider
In 'Fourth of July', CK returns to the idea of ordinary life — this time, from a fresh perspective. Since being swatted by scandal, CK's career has been fully independent, releasing two specials on his website (one nabbing an unexpected Emmy), and now, a feature film. With limited screenings, including at the Beacon Theatre, the film netted $325,000 at the box office, but for 15 bucks on Louis's website, you can catch it from the comfort of your home (as I suspect most have). Essentially, the film follows a jazz pianist, Jeff (List), a recovering alcoholic, coming to terms with his past (his Mass-hole family), his present (his wife, played by List's real-life partner Sarah Tollemache), and his future (his potential fatherhood).
Jeff heads to his family house in Maine on their annual Fourth of July holiday to confront his parents about the love he never received. It's not exactly a revolutionary idea, but CK clearly isn't interested in innovation in this film: he wants to tell an ordinary story about ordinary people as he always has. It's a well-done story with straightforward stakes and familiar feelings, with strong comedic performances from 'Louie' alums Robert Kelly and Nick Di Paolo. CK creates a nice ambiance in his setting and grounds the family dynamic in the rustic Maine scenery where you can practically smell the musk of a generation-old family cabin. 
'Fourth of July'
CK's depiction of an obnoxious family actually manages to be wholesome in its honesty. The slurs flow as freely as the booze in this picturesque, family trip of scumbags, but the dialogue is as realistic as you'll find, especially given the thick Boston accents that accompany it. And while there's no glossy movie speak, there's some everyday lyricism that will pleasantly catch you off guard. Jeff's mother (Paula Plum) tells Jeff, after he confronts her about his feelings, "by the grace of Heaven you're in this family, and by my wrath you'll be out." 
Related article: The Hollywood Insider's CEO Pritan Ambroase: "The Importance of Venice Film Festival as the Protector of Cinema"
Related article: The Masters of Cinema Archives: The Hollywood Insider Pays Tribute to 'La Vie En Rose', Exclusive Interview with Director Olivier Dahan
Related article: – Want GUARANTEED SUCCESS? Remove these ten words from your vocabulary| Transform your life INSTANTLY
Related video: EVOLUTION: Every Tom Cruise Role From 1981 to 2021, All Performances Exceptionally Poignant
The film's biggest problem, though, is that CK mistakes the ordinary for virtue. He's always found success by revealing the ordinary to be more than meets the eye. But in 'Fourth of July' there's no attempt to nuance an ordinary story with an interesting perspective or style. What CK intends, it seems, is something akin to Bo Burnham's debut film 'Eighth Grade', which makes up for its seeming lack of stakes by stylistically emphasizing the intensity of its emotions. That was once CK's hallmark quality, but in his first big attempt to reenter the mainstream, he's either forgotten how or didn't bother trying. 
While there is something refreshing about a film that devotes itself to a layman's story without pretension, there is hardly any reason to keep watching after the first 45 minutes. There is no doubt about how the story will end, and there isn't really an interesting enough style to see the film through. The jokes are good, but they're all quips delivered by comedians in serious roles. There aren't really comedic premises, beyond some uncomfortable situations. List, who co-wrote the script largely based it on personal experience, and had his own emotional experiences in mind for the film, and while it's familiar, the drama isn't in the DNA of the film. It's a funny man's attempt at drama — the "tension and obstacle" format disappears halfway through. 
Once Jeff gets his two cents off his chest, things are just, sort of, fine. It's a rough and tumble family that's used to shit talk… it doesn't really follow that Jeff's blowup at the family would seriously affect anyone. The script then dawdles through Jeff's inevitable reconciliation with his mother, which magically heals his apprehensions about fatherhood. 
Other than some half-hearted thematic gestures to Jeff's stoic Father, there is not much CK does to establish a directorial voice or make any original efforts. Once so good at cultivating a strong voice to parallel his tedious subject matter, there is a hands-off approach here from CK that is meant to let the story breathe, but ultimately bores. 'Fourth of July' is too serious to be a comedy, but lacks the stakes and the style to be a real drama. In returning to his consideration of the ordinary, CK forgets what made it so good: his own involvement. 
You can catch Joe List's comedy special "This Year's Material" on Youtube, as well as all things Louis CK on his website: https://louisck.com/ 
Directed: Louis C.K.
Writing:  Louis C.K….(writer)
Joe List…(Writer)
Cast: Joe List, Sarah Tollemache, Nick Di Paolo, Louis CK, Robert Kelly, Paula Plum, Tara Pacheo
By Patrick Lynott
Click here to read The Hollywood Insider's CEO Pritan Ambroase's love letter to Cinema, TV and Media. An excerpt from the love letter: The Hollywood Insider's CEO/editor-in-chief Pritan Ambroase affirms, "We have the space and time for all your stories, no matter who/what/where you are. Media/Cinema/TV have a responsibility to better the world and The Hollywood Insider will continue to do so. Talent, diversity and authenticity matter in Cinema/TV, media and storytelling. In fact, I reckon that we should announce "talent-diversity-authenticity-storytelling-Cinema-Oscars-Academy-Awards" as synonyms of each other. We show respect to talent and stories regardless of their skin color, race, gender, sexuality, religion, nationality, etc., thus allowing authenticity into this system just by something as simple as accepting and showing respect to the human species' factual diversity. We become greater just by respecting and appreciating talent in all its shapes, sizes, and forms. Award winners, which includes nominees, must be chosen on the greatness of their talent ALONE.
I am sure I am speaking for a multitude of Cinema lovers all over the world when I speak of the following sentiments that this medium of art has blessed me with. Cinema taught me about our world, at times in English and at times through the beautiful one-inch bar of subtitles. I learned from the stories in the global movies that we are all alike across all borders. Remember that one of the best symbols of many great civilizations and their prosperity has been the art they have left behind. This art can be in the form of paintings, sculptures, architecture, writings, inventions, etc. For our modern society, Cinema happens to be one of them. Cinema is more than just a form of entertainment, it is an integral part of society. I love the world uniting, be it for Cinema, TV, media, art, fashion, sport, etc. Please keep this going full speed."
More Interesting Stories From The Hollywood Insider
– Want GUARANTEED SUCCESS? Remove these ten words from your vocabulary| Transform your life INSTANTLY
– A Tribute to Martin Scorsese: A Complete Analysis of the Life and Career of the Man Who Lives and Breathes Cinema 
– Do you know the hidden messages in 'Call Me By Your Name'? Find out behind the scenes facts in the full commentary and In-depth analysis of the cinematic masterpiece
– A Tribute To The Academy Awards: All Best Actor/Actress Speeches From The Beginning Of Oscars 1929-2019 | From Rami Malek, Leonardo DiCaprio To Denzel Washington, Halle Berry & Beyond | From Olivia Colman, Meryl Streep To Bette Davis & Beyond
– In the 32nd Year Of His Career, Keanu Reeves' Face Continues To Reign After Launching Movies Earning Over $4.3 Billion In Total – "John Wick", "Toy Story 4", "Matrix", And Many More
fourth of july, fourth of july, fourth of july, fourth of july, fourth of july, fourth of july, fourth of july, fourth of july, fourth of july, fourth of july, fourth of july, fourth of july, fourth of july, fourth of july, fourth of july, fourth of july, fourth of july, fourth of july, fourth of july, fourth of july, fourth of july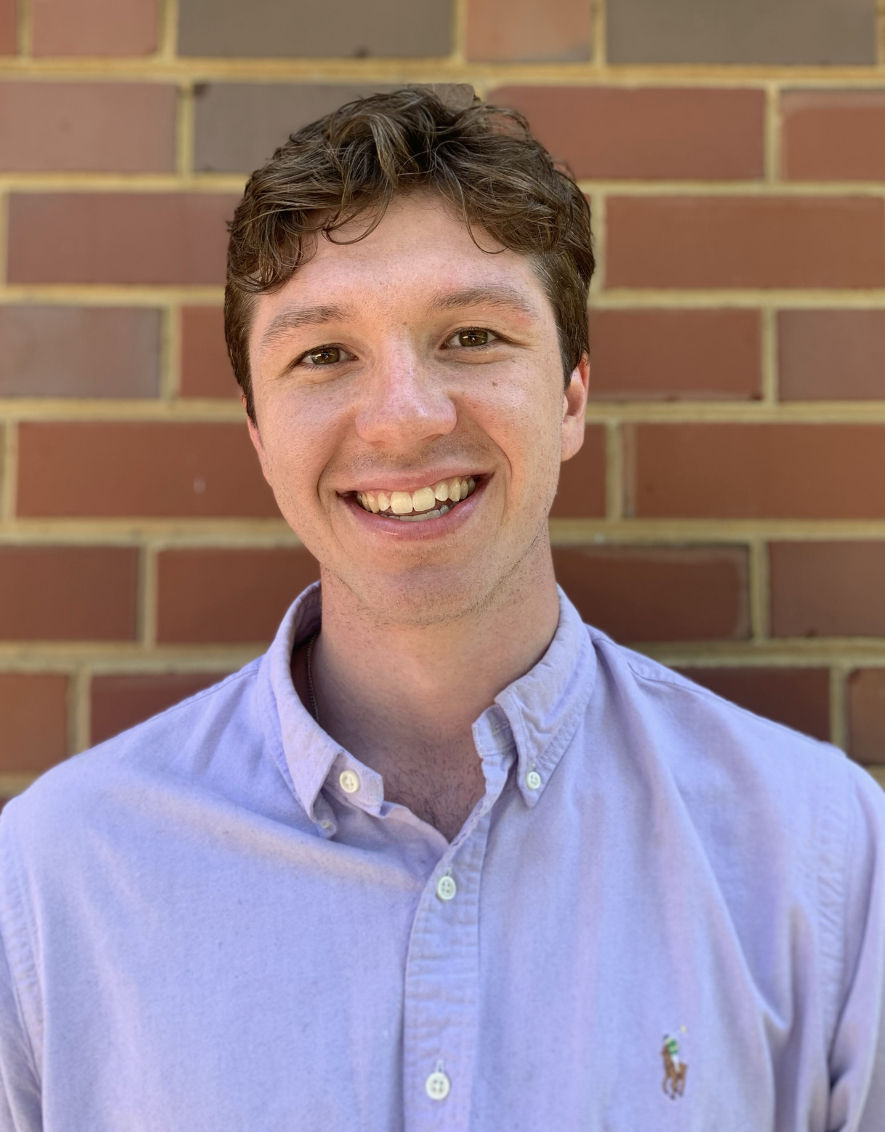 Patrick Lynott is a writer and screenwriter. He cares about Cinema. He cares about meaningful stories. And he cares about preserving and elevating things that people work long and hard on.Despite the incessant barrage of "content" vying for his (and everyone's) attention, he believes it's never been more important to pedestalize labors of real art across from a spectrum of voices. The Hollywood Insider is one of the few networks committed to doing this through substantive coverage of quality entertainment. The future of good Cinema and healthy culture relies on outlets and people willing to champion those values. Here's to that future.