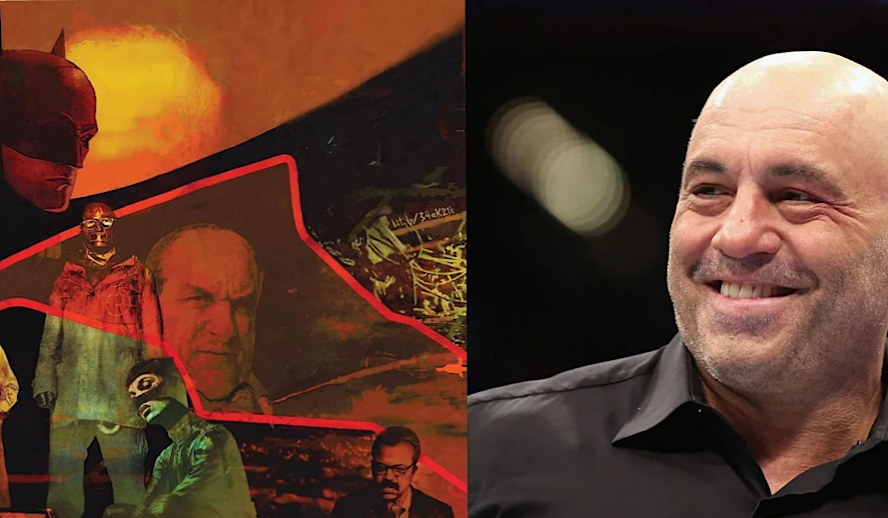 Photo: Joe Rogan VS Batman
2020. You remember. While the world (physical and virtual) burned, Spotify decided to throw some more fuel on the fire, setting the internet ablaze with their announcement that 'The Joe Rogan Experience' would only be available for streaming on their platform in the near future. This was a deal of historic proportions, larger than most people likely even realize. At the time of this announcement, it was estimated that Spotify's purchasing of Joe Rogan's podcast – the biggest podcast ever – was likely around the 100-million-dollar mark. However, now, sources within the company have placed the actual number at around $200-million. This is a staggering amount of money, one that I, myself can not even come close to fathoming. But, Spotify's reasoning for spending such an obscene amount of money makes sense once you take the time to fully consider it.
Related Video: Full Commentary on 'Top Gun: Maverick': Tom Cruise, Val Kilmer, Jennifer Connelly, Miles Teller
Related video: 'Top Gun: Maverick' Full Premiere Reactions: Tom Cruise, Val Kilmer, Jennifer Connelly, Miles Teller
Related video: EVOLUTION: Every Tom Cruise Role From 1981 to 2021, All Performances Exceptionally Poignant
'The Joe Rogan Experience' was a huge attraction for podcasting platforms such as YouTube, where it was their number-one prize. Furthermore, up to that point, Spotify had only really existed in the marketplace as a music streaming platform, an industry that is becoming increasingly difficult to navigate, so they were looking to make a pivot. The company, in the two short years since, has broadened its horizons in incredible ways, evolving into a streaming platform with a plethora of different content and mediums such as podcasts and music. They have even opened up a development and production branch for adapting their own IP into episodic content. And so, when you look at their purchasing of Joe Rogan's podcast as a clear indication of their adapting into something stronger, Spotify's expensive move to make it an exclusive of their own is truly a historic one. 
Joe Rogan
I have been an avid viewer of 'The Joe Rogan Experience' since its YouTube days. I know for some, that is a controversial statement, as Mr. Rogan has seen his fair share of controversy lately. From COVID-19 to racism, the 'NewsRadio' star has arguably become quite the household name, and not necessarily for all the right reasons. I have been acquainted with the Brazilian Jiu Jitsu black belt since childhood, however, having watched him host the appetite-slaughtering reality show, 'Fear Factor' in the early 2000s. So, it has been rather interesting – to say the least – to see the guy that once stood by as contestants ate worms and maggots become one of the most influential disciples of the human oral tradition.
Related article: A Tribute to Johnny Depp: The Actor and Musician Who Defined Range
Related video: EVOLUTION: Every Johnny Depp Role From 1984 to 2020, All Performances Exceptionally Poignant
Related article: A Tribute to the Hero & President Volodymyr Zelenskyy: Comedian/Actor, Ukraine's President and Heroic Leader
Oral tradition, for those of us whose eyes glazed over in social studies, refers to the historic process of the dissemination of knowledge, ideas, and culture from person to person or group to group via speech or song. In this sense, Spotify and Joe Rogan are in the business of preserving and perpetuating the oral tradition, which I gladly and recreationally partake in and experience. Mr. Rogan also contributes to this tenet of our species' culture in another way. On the stage, with a microphone, as a modern-day court jester, a stand-up comic. Yes, that's right, he is a BJJ black belt, a former actor and TV show host, comedian, podcaster, and UFC commentator. Yet, as eclectic as the man's résumé is, even more so are the topics and ranges his podcast episodes cover. 
Related article: The Hollywood Insider's CEO Pritan Ambroase: "The Importance of Venice Film Festival as the Protector of Cinema"
Related article: The Masters of Cinema Archives: The Hollywood Insider Pays Tribute to 'La Vie En Rose', Exclusive Interview with Director Olivier Dahan
Related article: – Want GUARANTEED SUCCESS? Remove these ten words from your vocabulary| Transform your life INSTANTLY
Every episode has a guest, but the guest could be anyone from a quantum physicist, to a fellow comedian, to a microbiologist, to David Lee Roth. An episode could also stop at just one guest, or maybe even have three or four. And, as you can imagine, with such a wide-ranging group, conversations can weave from discussing the perils and failures of the War on Drugs, to the genius of Carlin or Pryor, to conspiracies around whether or not Hillary Clinton eats children. Part of the reason Rogan's name has been smeared in recent years is because of the conversations, debates, and discussions had on his podcast and on his platform, especially given it is such a huge, wide, and powerful one. As to why his voice has become so amplified, so influential, and so resonating with such a strong base of supporters, is still a mystery even to the man himself. He is a self-proclaimed idiot who never in a million years would have guessed this "thing" he started over a decade ago, stoned out of his mind with his friends, from behind a microphone, would have come so far or be worth so much, let alone that it would have put him in direct conflict with the world's greatest detective. 
Related video: Full Premiere Reactions 'Doctor Strange in the Multiverse of Madness': Benedict Cumberbatch & Team
Related Video: OSCAR-NOMINATED – EXCLUSIVE: 'Dune' Full Commentary, Reactions, Making Of – Timothee Chalamet, Zendaya, Oscar Isaac
Related Video: OSCAR-NOMINATED – 'House of Gucci' Full Commentary & Behind the Scenes – Lady Gaga, Adam Driver, Jared Leto, Al Pacino
'Batman Unburied'
Everyone knows Batman. He's a much bigger and far more global icon than Joe Rogan ever will be. Sorry, Joe. Batman would also beat Joe Rogan in a fight. I know Joe has a black belt, but so does Batman. Batman also has hair. And a cape. And the Batmobile. And, if Batman had a podcast, he'd beat Joe Rogan at that, too. Why is this hypothetical even a scenario I am drawing into question, though? Well, when you think about it, it's actually kind of perfect. Joe Rogan is a comedian, a funnyman, and who is Batman's number-one nemesis? You get it. Plus, Batman doesn't even need to be real to have a podcast bigger than Joe Rogan. He already does. 'Batman Unburied' is a Batman-centered podcast series, and is also the first project to be released under Warner Bros.' and Spotify's joint deal producing content together, which began with a merger deal in 2020.
Related article: Why Queen Elizabeth II Is One Of The Greatest Monarchs | Her Majesty Queen Elizabeth II of United Queendom of Great Britain & Northern Ireland (Video Insight)
Limited Time Offer – FREE Subscription to The Hollywood Insider
Click here to read more on The Hollywood Insider's vision, values and mission statement here – Media has the responsibility to better our world – The Hollywood Insider fully focuses on substance and meaningful entertainment, against gossip and scandal, by combining entertainment, education, and philanthropy.
The podcast's first episode premiered exclusively on the streaming platform on May 3rd of this year, and has gone on (in just two short weeks) to become Spotify's number-one podcast in the U.S., the U.K., Australia, Brazil, France, Germany, Italy, Mexico, and India. The series will have ten episodes, all of which promise to take Batman fans deep into the twisted mind of their favorite caped crusader, exploring the darkest corners of the dark knight's psyche. 'Batman Unburied' includes familiar characters voiced by amazing talents such as Winston Duke from 'Black Panther' as Bruce Wayne, Jason Isaacs from 'A Cure for Wellness' as Alfred, and Gina Rodriguez from 'Jane the Virgin' as Barbara Gordon, with comedian Hasan Minhaj as The Riddler. The podcast is also written by the writer of the critically acclaimed Batman films, 'Batman Begins,' 'The Dark Knight,' and 'The Dark Knight Rises,' David S. Goyer. 
Related article: EVOLUTION: Every Henry Cavill Role From 2001 to 2021, All Performances Exceptionally Poignant
Related article: EVOLUTION: Every Chris Evans Role From 1997 to 2020, All Performances Exceptionally Poignant
Related article: #metoo Revolution: Powerful Questions That Need Answers
Related article: FACT-CHECKED Series: Timothee Chalamet and 32 Facts about The Young Superstar
Why Batman Wins
As a Batman fan, I have to come up with more reasons as to why a Batman podcast beats 'The Joe Rogan Experience' than, "Batman's cool." After all, it is simply an audio series about a purely fictional character, as opposed to long-form conversations between two or more real-life people, usually with fascinating celebrities such as Tom Segura, Brent Kirshner, Robert Downey Jr., or Neil deGrasse Tyson, complete with audio and video recordings of their interactions. Well, as cheap as this sounds, like it could be the voiceover to the ending of the newest Batman movie, Batman truly is a symbol. The character is the personification of human themes and emotions, ones that are as timeless and global as the very oral tradition Joe Rogan himself is a part of. Batman's very story is that of vengeance, an incredibly intrinsic human trait that has endured all of time and remained constant no matter how much ruin and trauma it may bring. He also serves as a figurehead for the concept of justice, and moral right and wrong, the very principles upon which our society and civilization are based. Stories and characters serve as vehicles, devices, and tools for the transmission and exploration of these ideas and components of everyday life.
Related article: MUST WATCH – The Hollywood Insider's CEO Pritan Ambroase's Love Letter to Black Lives Matter – VIDEO
Subscribe to The Hollywood Insider's YouTube Channel, by clicking here.
Related article: All Best Actor/Actress Speeches From The Beginning Of Oscars 1929-2019 | Hollywood Insider
This is the very reason for storytelling itself, and the oral tradition, as we should all now know, includes storytelling. And, as mentioned, Joe Rogan is a practitioner of this sacred tradition. Think of Joe as a storyteller, a title I'm sure he would agree to as a stand-up comic, and think of Batman as an example of a story. 'Batman Unburied' is just that, another retelling of a widely popular story, and people are as fascinated and hungry for stories now as they were thousands of years ago. As for what it is about the story of Batman that draws in and demands so much attention and popularity, I am unsure, and this comes from a Batman fan. Maybe it's the pain, the loss, the dichotomy of the desire for good in something, someone so broken and dark, maybe it's his gallery of haunting rogues? Do we see too much of ourselves in The Joker's twisted veneer of a grin, Two Face's shattered sense of self, or Calendar Man's obsession with dates and deadlines? Probably not that last one. Still, no matter the reason, if you love Batman, you're in plenty of good company, keeping in mind 'Batman Unburied' dethroned 'The Joe Rogan Experience,' which has been clocked in at having around eleven million viewers/listeners. And with that, I am proud to crown the caped crusader as the king of podcasts, subduing the formidable Joe Rogan.
By Connor Gavin 
Click here to read The Hollywood Insider's CEO Pritan Ambroase's love letter to Cinema, TV and Media. An excerpt from the love letter: The Hollywood Insider's CEO/editor-in-chief Pritan Ambroase affirms, "We have the space and time for all your stories, no matter who/what/where you are. Media/Cinema/TV have a responsibility to better the world and The Hollywood Insider will continue to do so. Talent, diversity and authenticity matter in Cinema/TV, media and storytelling. In fact, I reckon that we should announce "talent-diversity-authenticity-storytelling-Cinema-Oscars-Academy-Awards" as synonyms of each other. We show respect to talent and stories regardless of their skin color, race, gender, sexuality, religion, nationality, etc., thus allowing authenticity into this system just by something as simple as accepting and showing respect to the human species' factual diversity. We become greater just by respecting and appreciating talent in all its shapes, sizes, and forms. Award winners, which includes nominees, must be chosen on the greatness of their talent ALONE.
I am sure I am speaking for a multitude of Cinema lovers all over the world when I speak of the following sentiments that this medium of art has blessed me with. Cinema taught me about our world, at times in English and at times through the beautiful one-inch bar of subtitles. I learned from the stories in the global movies that we are all alike across all borders. Remember that one of the best symbols of many great civilizations and their prosperity has been the art they have left behind. This art can be in the form of paintings, sculptures, architecture, writings, inventions, etc. For our modern society, Cinema happens to be one of them. Cinema is more than just a form of entertainment, it is an integral part of society. I love the world uniting, be it for Cinema, TV. media, art, fashion, sport, etc. Please keep this going full speed."
More Interesting Stories From The Hollywood Insider
– Want GUARANTEED SUCCESS? Remove these ten words from your vocabulary| Transform your life INSTANTLY
– A Tribute to Martin Scorsese: A Complete Analysis of the Life and Career of the Man Who Lives and Breathes Cinema 
– Do you know the hidden messages in 'Call Me By Your Name'? Find out behind the scenes facts in the full commentary and In-depth analysis of the cinematic masterpiece
– A Tribute To The Academy Awards: All Best Actor/Actress Speeches From The Beginning Of Oscars 1929-2019 | From Rami Malek, Leonardo DiCaprio To Denzel Washington, Halle Berry & Beyond | From Olivia Colman, Meryl Streep To Bette Davis & Beyond
– In the 32nd Year Of His Career, Keanu Reeves' Face Continues To Reign After Launching Movies Earning Over $4.3 Billion In Total – "John Wick", "Toy Story 4", "Matrix", And Many More
joe rogan, joe rogan, joe rogan, joe rogan, joe rogan, joe rogan, joe rogan, joe rogan, joe rogan, joe rogan, joe rogan, joe rogan, joe rogan, joe rogan, joe rogan, joe rogan, joe rogan, joe rogan, joe rogan, joe rogan, joe rogan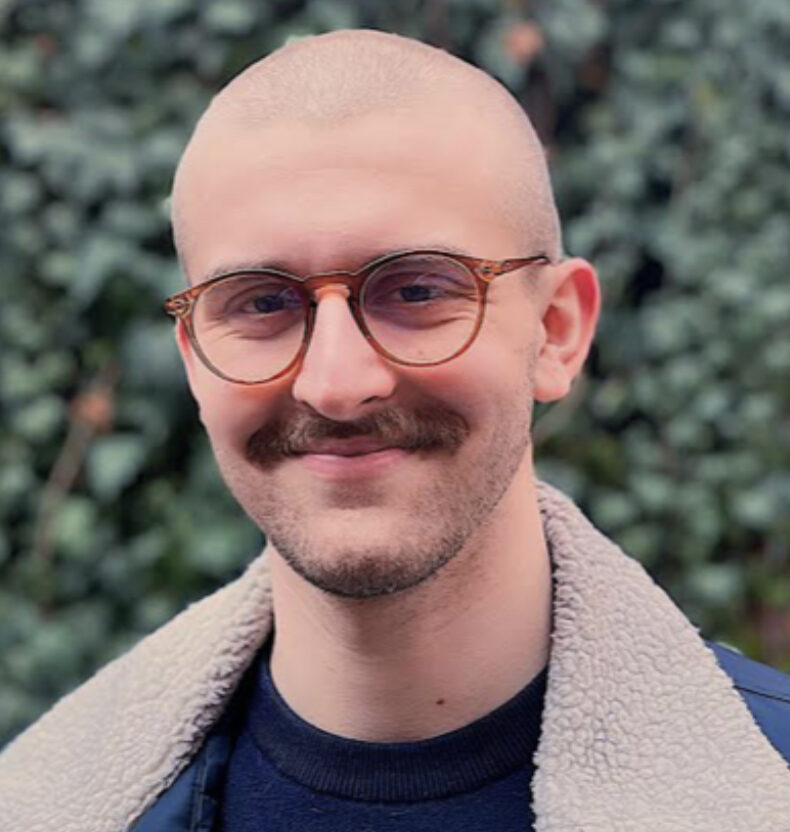 Connor Garvin has been a writer for as long as he can remember. Writing has enabled him to distill the thoughts within his own head, as well as allowed him to have those same thoughts heard. Connor is a screenwriter, and filmmaker more generally, with a focus on television. He also believes that real change only occurs if everyone is heard, and is therefore a proud champion of the arts, and a kindred spirit to The Hollywood Insider and its values.