Photo: 'Roar'
Art Imitating Life Imitating Art 
The first episode of 'Roar' features the always incredible Issa Rae in the driver's seat. Being an anthology series with only 30 minutes to tell each individual story, the series is very dependent on the performance of its individual protagonists. With Rae starring as the character Wanda Shepard in the first episode, she is game for the task and is both symbolically and actually responsible for the takeoff and landing of the show. 
As Wanda, Issa plays a Black female author who is uncomfortable with the rapid success of her memoir about the at times harrowing and formative events of her life. Her anxieties about her success are heightened when she is flown out to Los Angeles to meet with a movie studio about adapting her memoir into a film. 
Related article: OSCAR-NOMINATED – EXCLUSIVE: 'Dune' Full Commentary, Reactions, Making Of – Timothee Chalamet, Zendaya, Oscar Isaac
Related article: OSCAR-NOMINATED – 'House of Gucci' Full Commentary & Behind the Scenes – Lady Gaga, Adam Driver, Jared Leto, Al Pacino
Related article: OSCAR-NOMINATED – 'Belfast' Full Commentary & BTS – Jamie Dornan, Caitriona Balfe, Judi Dench
Related article: OSCAR-NOMINATED – 'West Side Story' Full Commentary – Rita Moreno, Steven Spielberg, Rachel Zegler
Related article: OSCAR-NOMINATED – 'No Time to Die' Full Commentary, Behind the Scenes & Reactions, Daniel Craig, Rami Malek, Bond
No one is more perfectly suited for the events that follow in this first episode, titled 'The Woman Who Disappeared.' Issa is masterful as she faces the casual racism and misogyny that befalls her character as she begins to lose her grip on who she truly is. She feels as though she is drawing from her own experiences getting her start in Hollywood, facing rooms full of white men disguised as "allies" for the movement, when in all reality they are directly motivated by the idea that she could be a source of advanced income for them. Wanda is a character who loses her grip on reality, feeling quite as though she is disappearing while these people that supposedly care about her work completely ignore the point of her memoir. The misunderstanding and lack of awareness the studio executives show Wanda is so completely devastating and reminiscent of the real-life "white savior" complex Black people experience on a daily basis. 
'Roar' – The Women's Voices
In a role that requires a solid balance of dark comedy and drama, Issa is perfectly cast in the part. She is putting the talent and duality on display for the audience that she has shown before in her work that launched her incredibly successful mainstream career from her own show 'Insecure.' Issa is able to eviscerate those less aware of their ignorant or subtle racism with her singular wit, while using the platform as an opportunity to show the audience how these interactions play out for all parties involved. 
Related article: All Best Actor/Actress Speeches From The Beginning Of Oscars 1929-2019 | Hollywood Insider
Related article: EVOLUTION: Every Henry Cavill Role From 2001 to 2021, All Performances Exceptionally Poignant
Related article: EVOLUTION: Every Chris Evans Role From 1997 to 2020, All Performances Exceptionally Poignant
Related article: 'In the Heights' Full Commentary & Behind the Scenes +  Reactions – Lin Manuel Miranda, John M. Chu
Rae has a style that may seem like a stretch to compare to, but she has the observational and interaction-driven humor of Larry David. While their comedy format may be similar, as a Black woman Rae is able to provide a lesson and inform the audience of a need and way to change their behavior as opposed to just making fun of an awkward situation she may have encountered while also not making it her mission statement. She seeks to educate through comedy as opposed to the other way around, which makes her one of the most talented and thoughtful writers and performers of our time. I was very excited to see her launching the first episode of this series, and someone as insightful as her being attached bodes well for the series as a whole. 
Related article: The Hollywood Insider's CEO Pritan Ambroase: "The Importance of Venice Film Festival as the Protector of Cinema"
Related article: The Masters of Cinema Archives: The Hollywood Insider Pays Tribute to 'La Vie En Rose', Exclusive Interview with Director Olivier Dahan
Related article: – Want GUARANTEED SUCCESS? Remove these ten words from your vocabulary| Transform your life INSTANTLY
Anthology as Format, Fair or Foul? 
An anthology series is truly an art form that can either make or break a good concept. 'Black Mirror' and 'The Twilight Zone' stand out as the masterpieces one considers when comparing to this format. 'Roar' is no different in its approach, balancing the required science fiction and magical realism that the others do so well, while seeking to also inform and educate about life experiences. 
'Roar' desires to use the anthology format it embodies to tell stories of different women from vastly different backgrounds to demonstrate the things that women of every size, shape, and color face just by being women, while also going deeper beneath the surface to examine how each one of these women faces unique challenges as it pertains to existing in a world that has largely been built without them in mind. For this thesis of the show and what it desires to express the anthology format is a nice touch. 
Related article: Why Queen Elizabeth II Is One Of The Greatest Monarchs | Her Majesty Queen Elizabeth II of United Queendom of Great Britain & Northern Ireland (Video Insight)
Limited Time Offer – FREE Subscription to The Hollywood Insider
Click here to read more on The Hollywood Insider's vision, values and mission statement here – Media has the responsibility to better our world – The Hollywood Insider fully focuses on substance and meaningful entertainment, against gossip and scandal, by combining entertainment, education, and philanthropy.
Related article: #metoo Revolution: Powerful Questions That Need Answers
Related article: FACT-CHECKED Series: Timothee Chalamet and 32 Facts about The Young Superstar
We are able to spend just enough time with each character and storyline to keep the reality check experienced by the audience fresh in their minds while also not overdoing the conceit. As much of the show is reliant on the audience yielding to a bit of magical realism, each episode will wrap itself before the writers need to over-explain to the audience how they reached their conclusion. This is one of the more interesting storytelling devices the series uses, as it does keep the audience on the edge of their seats wanting to know more, but the series requires you to use your imagination and put the pieces together for yourself. 
Awakening, but Not Preachy 
"Woke" as a word can mean a lot of different things these days depending on who you are talking to and where you are in our country. Once upon a time, it was used as slang to mean you are able to understand and see what is going on beneath the surface of an institution or system, and see how a minority group was either being exploited or ignored by the said institution. What 'Roar' does very well is use its platform to educate and inform its audience without feeling like you are tuning into a lecture on why the way things are wrong are wrong. Things are definitely very wrong in a lot of ways, but what I am getting at is that the subtle and crafty writing of 'Roar' is the type of content we need to help the very misguided fifty-percent of us start to see how backward and upside-down things actually are. 
Related article: MUST WATCH – The Hollywood Insider's CEO Pritan Ambroase's Love Letter to Black Lives Matter – VIDEO
Subscribe to The Hollywood Insider's YouTube Channel, by clicking here.
People are drawn to content because they want to relax and be entertained by something that is not reminiscent of their everyday life. However, if a show or movie could work these important themes of equality and in the case of 'Roar' feminist and anti-racist messages into the fabric of the content that would be ideal. So much of ignorant and hateful behavior is taught and learned, and once ingrained within someone's consciousness it is tough to get it out. A series like 'Roar' to me is an encouraging step forward to actually furthering these movements by entertaining you while you learn. We always think we know what someone else needs or that we alone can help them change their situation, but like 'Roar' shows us, we really have no idea. 
I am very impressed by 'Roar' both as a concept and in its execution. With an all-star cast and great team behind it, I am optimistic it will reach a good audience and help some people open up their minds to the issues that impact vast groups of people on our planet every single day in every interaction, thought, or decision they face. All eight episodes of 'Roar' are now streaming on Apple TV+. 
Cast: Issa Rae, Nicole Kidman, Alison Brie, Cynthia Erivo, Betty Gilpin | Created by Liz Flahive and Carly Mensch | Directed By: So Yong Kim, Anya Adams, Liz Flahive, Kim Gehrig, Rashida Jones, Channing Godfrey Peoples and Quyen Tran 
By Mark Raymond
Click here to read The Hollywood Insider's CEO Pritan Ambroase's love letter to Cinema, TV and Media. An excerpt from the love letter: The Hollywood Insider's CEO/editor-in-chief Pritan Ambroase affirms, "We have the space and time for all your stories, no matter who/what/where you are. Media/Cinema/TV have a responsibility to better the world and The Hollywood Insider will continue to do so. Talent, diversity and authenticity matter in Cinema/TV, media and storytelling. In fact, I reckon that we should announce "talent-diversity-authenticity-storytelling-Cinema-Oscars-Academy-Awards" as synonyms of each other. We show respect to talent and stories regardless of their skin color, race, gender, sexuality, religion, nationality, etc., thus allowing authenticity into this system just by something as simple as accepting and showing respect to the human species' factual diversity. We become greater just by respecting and appreciating talent in all its shapes, sizes, and forms. Award winners, which includes nominees, must be chosen on the greatness of their talent ALONE.
I am sure I am speaking for a multitude of Cinema lovers all over the world when I speak of the following sentiments that this medium of art has blessed me with. Cinema taught me about our world, at times in English and at times through the beautiful one-inch bar of subtitles. I learned from the stories in the global movies that we are all alike across all borders. Remember that one of the best symbols of many great civilizations and their prosperity has been the art they have left behind. This art can be in the form of paintings, sculptures, architecture, writings, inventions, etc. For our modern society, Cinema happens to be one of them. Cinema is more than just a form of entertainment, it is an integral part of society. I love the world uniting, be it for Cinema, TV. media, art, fashion, sport, etc. Please keep this going full speed."
More Interesting Stories From The Hollywood Insider
– Want GUARANTEED SUCCESS? Remove these ten words from your vocabulary| Transform your life INSTANTLY
– A Tribute to Martin Scorsese: A Complete Analysis of the Life and Career of the Man Who Lives and Breathes Cinema 
– Do you know the hidden messages in 'Call Me By Your Name'? Find out behind the scenes facts in the full commentary and In-depth analysis of the cinematic masterpiece
– A Tribute To The Academy Awards: All Best Actor/Actress Speeches From The Beginning Of Oscars 1929-2019 | From Rami Malek, Leonardo DiCaprio To Denzel Washington, Halle Berry & Beyond | From Olivia Colman, Meryl Streep To Bette Davis & Beyond
– In the 32nd Year Of His Career, Keanu Reeves' Face Continues To Reign After Launching Movies Earning Over $4.3 Billion In Total – "John Wick", "Toy Story 4", "Matrix", And Many More
roar, roar, roar, roar, roar, roar, roar, roar, roar, roar, roar, roar, roar, roar, roar, roar, roar, roar, roar, roar, roar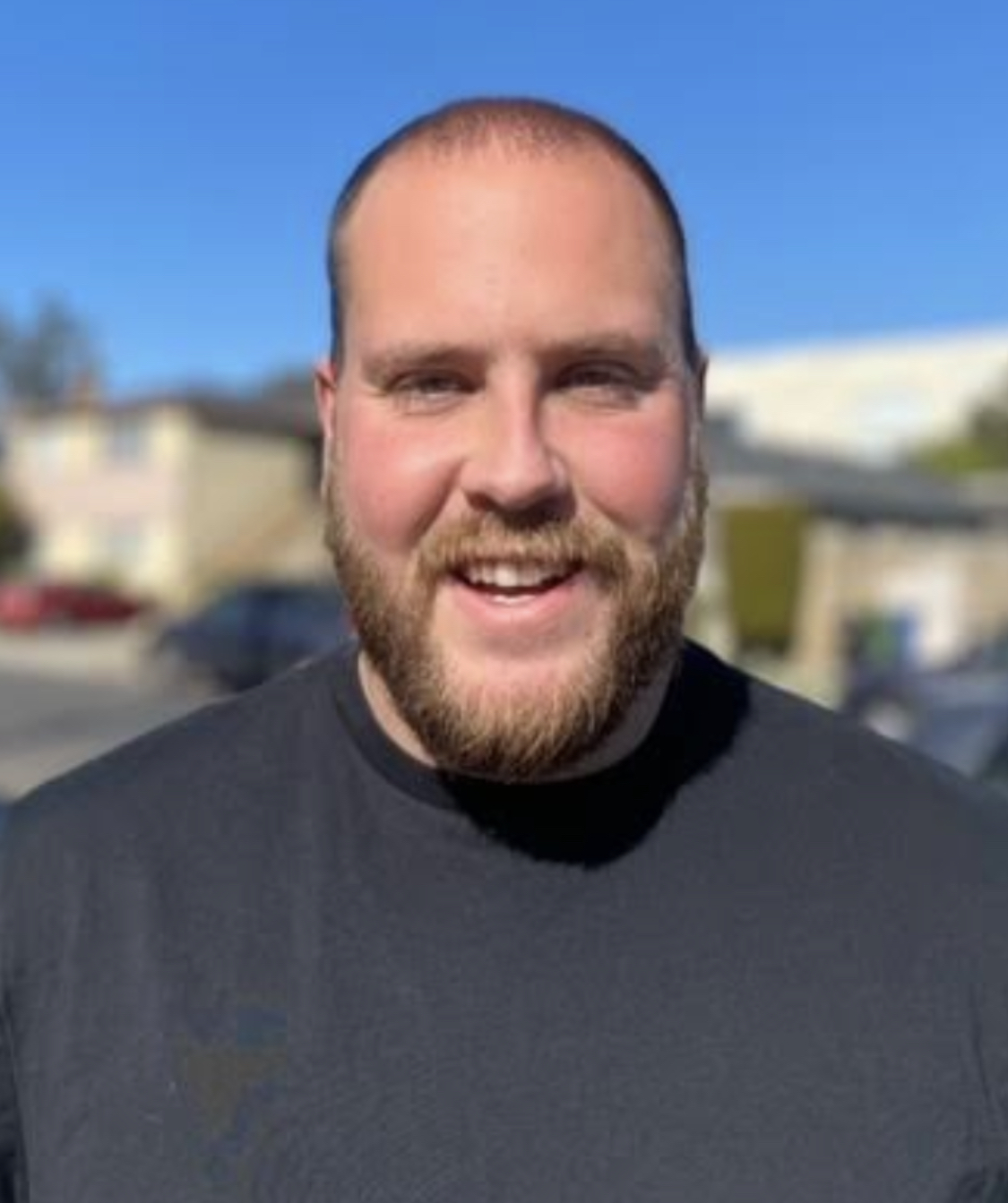 Mark Raymond is a writer and screenwriter who believes himself to be the only person desiring to work in film who originated in New York and currently resides in Los Angeles. Mark was inspired to write from a young age and has always desired to connect and uplift others through his work, as those that motivated him did for him. Mark feels very strongly that the world could use a lot more positivity and optimism, and is therefore very aligned to the mission of The Hollywood Insider to not spread hate or gossip, but instead to build each other up and shine a positive light on anyone bold enough to put their heart and soul into a piece of art. In his writing, Mark aims to use his signature wit to highlight the severity of the more serious and pressing issues of our time, to shine a beacon of light through the darkness. A devoted ally to all, he seeks to inspire and use his platform to give a voice to the voiceless and let his readers know that while everything may not be great right now, one day it can and will be.