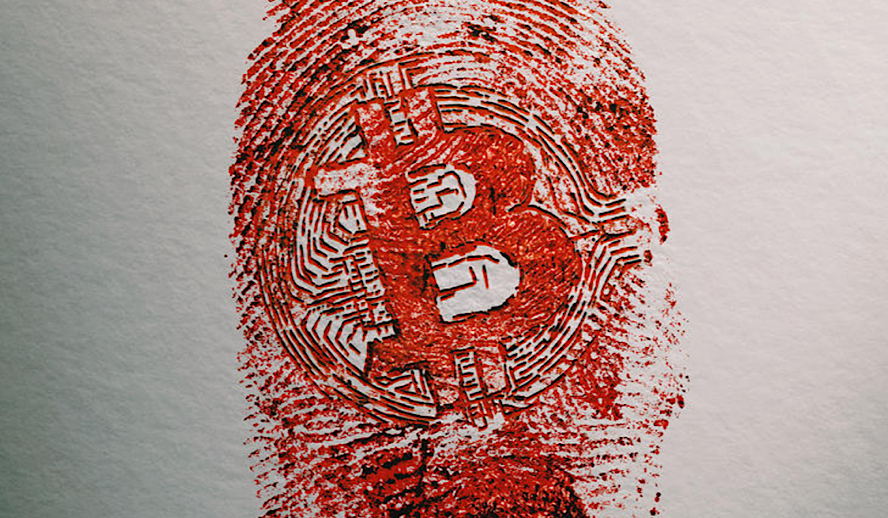 Photo: 'Trust No One: The Hunt for the Crypto King'
Company Founder Dead, Details Later
I have a love-hate relationship with documentaries. The process of making a good documentary is not the same as what goes into making a good fiction narrative, and while there are documentary filmmakers out there with distinct voices, like Michael Moore, Errol Morris, and Werner Herzog, the genre is usually workmanlike in production. I have to admit, though, that some of the most powerful films and TV shows I've ever seen have been documentaries. I'm also aware that "true crime" documentaries are especially popular with viewers, and if you're into that sort of thing, then 'Trust No One: The Hunt for the Crypto King' will satiate your appetite — for a little bit. At 90 minutes, and feeling even shorter than it actually is, this is a bite-size movie about a big player in the world of cryptocurrency, and how his untimely death left a community of crypto enthusiasts baffled. 
Related article: OSCAR-NOMINATED – EXCLUSIVE: 'Dune' Full Commentary, Reactions, Making Of – Timothee Chalamet, Zendaya, Oscar Isaac
Related article: OSCAR-NOMINATED – 'House of Gucci' Full Commentary & Behind the Scenes – Lady Gaga, Adam Driver, Jared Leto, Al Pacino
Related article: OSCAR-NOMINATED – 'Belfast' Full Commentary & BTS – Jamie Dornan, Caitriona Balfe, Judi Dench
Related article: OSCAR-NOMINATED – 'West Side Story' Full Commentary – Rita Moreno, Steven Spielberg, Rachel Zegler
Related article: OSCAR-NOMINATED – 'No Time to Die' Full Commentary, Behind the Scenes & Reactions, Daniel Craig, Rami Malek, Bond
'Trust No One: The Hunt for the Crypto King'
Gerry Cotten was the co-founder (alongside Michael Patryn) of QuadrigaCX, a now-defunct Canadian cryptocurrency exchange that lasted from 2013 to 2019. QuadrigaCX seemed to be a successful exchange, with over 100,000 customers buying and selling crypto at the time of its shutting down, and the reason for its shutting down was as simple as it was sudden: Cotten, who had apparently been running the company from his laptop, had died.
Cotten was only 30 years old at the time of his passing, and his death struck many people as quite conspicuous; aside from a will, which he had written mere weeks before his death, he left no documents or clues as to the inner workings of his own company. Equally conspicuous is that Cotten's death was only announced publicly one month after the fact — and with his death, the death of QuadrigaCX, with about $250 million (Canadian) suddenly locked out of investors' wallets. Why? Because nobody could access the money; indeed, nobody could access Cotten's laptop, since he didn't leave any passwords lying around.
Not even Jennifer Robertson, Cotten's widow, knew how to log into his laptop, or even knew any details about her late husband's business. Cotten had died abroad, in India, in December 2018 (on my birthday, believe it or not), and no autopsy was performed on the body. While Cotten seemed to have succumbed to a quick but natural illness, this is a story that does not leave all spectators convinced of its authenticity. The movie follows several crypto enthusiasts, a few financial professionals, and Jennifer Robertson's sister as they try to pick apart the tangled web of Gerry Cotten's demise.
Related article: All Best Actor/Actress Speeches From The Beginning Of Oscars 1929-2019 | Hollywood Insider
Related article: EVOLUTION: Every Henry Cavill Role From 2001 to 2021, All Performances Exceptionally Poignant
Related article: EVOLUTION: Every Chris Evans Role From 1997 to 2020, All Performances Exceptionally Poignant
Related article: 'In the Heights' Full Commentary & Behind the Scenes +  Reactions – Lin Manuel Miranda, John M. Chu
Some Bad Actors Play the Blame Game
The first problem one runs into with 'Trust No One' is that it is somewhat misleading; for one thing, Gerry Cotten was not a crypto "king" — at most, something akin to a baron, or an unusually wealthy landlord. Cotten himself is rather a shady figure, and the movie doesn't do much to enlighten us as to the life story of this man; he seemed to be like a lot of crypto enthusiasts: geeky, white, well-to-do, male, and probably suffering from paranoid delusions. Naturally, people with a similar mindset to Cotten's were quick to suspect something fishy was going on. Did he kill himself? Was he murdered? Did he fake his own death? A quick Google search will tell us that Cotten did, in fact, pass away in December 2018, and the filmmakers behind 'Trust No One' are surely aware that it's very hard to "spoil" a documentary. 
The movie does something that I would consider less than noble: it leads the viewer into adopting a paranoiac mindset, only to dismantle such conspiratorial thinking. On the one hand, the move implicitly condemning the actions of the amateur sleuths who serve as a portion of the interviewees is a righteous position, and had the filmmakers zeroed in on this knocking-down-a-peg, I would recommend it a good deal more eagerly. My goodness, one of the interviewees is an anonymous source who dons a fox mask and a voice modulator; this is the kind of material that's ripe for the picking.
Related article: Why Queen Elizabeth II Is One Of The Greatest Monarchs | Her Majesty Queen Elizabeth II of United Queendom of Great Britain & Northern Ireland (Video Insight)
Limited Time Offer – FREE Subscription to The Hollywood Insider
Click here to read more on The Hollywood Insider's vision, values and mission statement here – Media has the responsibility to better our world – The Hollywood Insider fully focuses on substance and meaningful entertainment, against gossip and scandal, by combining entertainment, education, and philanthropy.
Related article: #metoo Revolution: Powerful Questions That Need Answers
Related article: FACT-CHECKED Series: Timothee Chalamet and 32 Facts about The Young Superstar
Unfortunately, the two-pronged investigation of Gerry Cotten (who currently does not even have his own Wikipedia page) and the toxic culture surrounding cryptocurrency results in a narrative that does not all have that much to say about either. The problem that any documentary in the digital age must face is that a fact check is only a couple of clicks away; there isn't a great deal of motivation to watch a 90-minute movie about a certain topic if you can just read about said topic through an online source or two. With all this said, I don't think 'Trust No One' fully manages to justify its own existence; it's mostly a bunch of talking heads in empty rooms, without the direction of someone who is personally invested in the drama. 
The real shame here is that the meat-and-potatoes approach to conducting interviews and shooting B-roll could be forgiven, if only wiser decisions had been made in the editing room — which, after all, is where about 90% of any documentary happens. I'm even reminded of another Netflix documentary that came out recently, 'The Andy Warhol Diaries', which despite not having the most compelling B-roll, and despite giving interviewees the usual "talking heads" treatment, retained a strong presence because it kept its eyes on the prize: it's subject. 'Trust No One', meanwhile, could have focused far more on the crypto investors who were basically scammed out of millions (whole life savings, in some cases), but it does not commit to what is (in my opinion, anyway) the stronger subject matter.
Related article: The Hollywood Insider's CEO Pritan Ambroase: "The Importance of Venice Film Festival as the Protector of Cinema"
Related article: The Masters of Cinema Archives: The Hollywood Insider Pays Tribute to 'La Vie En Rose', Exclusive Interview with Director Olivier Dahan
Related article: – Want GUARANTEED SUCCESS? Remove these ten words from your vocabulary| Transform your life INSTANTLY
Related article: MUST WATCH – The Hollywood Insider's CEO Pritan Ambroase's Love Letter to Black Lives Matter – VIDEO
Subscribe to The Hollywood Insider's YouTube Channel, by clicking here.
A Fine Dish, But a Meager Serving
A lot can be said about the ever-changing and evolving crypto market, with cryptocurrency now having become inextricably widespread in the mainstream consciousness. My own key issue with crypto is that it is such a volatile market that the value of say, Bitcoin, or Ethereum, could skyrocket or plummet overnight — and indeed, the market took a sizable hit when QuadrigaCX shut down. In the case of QuadrigaCX, thousands of wealthy investors put far more money than they should have into a company that, as it turned out, did not even keep the investments safe in a "cold wallet." Where did the money go? It's still a mystery, and 'Trust No One' doesn't give a clear answer as to what could have happened with the money.
As far as we can tell, Cotten (along with co-founder Michael Patryn, who already had a record of white-collar crime) was a con artist who scammed investors out of millions of dollars before meeting an end that surprised everybody — including himself, almost certainly. The investors (who are not entirely unsympathetic people, mind you) are like children who wanted to play in the street, not caring about the possibility of a car speeding around the corner; they really should have known better, but you do have to feel sorry for them. I suppose my big takeaway from 'Trust No One: The Hunt for the Crypto King' is that it's like the main course for a late-night meal that sounds appetizing when you're reading the menu, but you also have to lament the fact that the servings are just too small.
'Trust No One: The Hunt for the Crypto King' is available to stream on Netflix.
By Brian Collins 
Click here to read The Hollywood Insider's CEO Pritan Ambroase's love letter to Cinema, TV and Media. An excerpt from the love letter: The Hollywood Insider's CEO/editor-in-chief Pritan Ambroase affirms, "We have the space and time for all your stories, no matter who/what/where you are. Media/Cinema/TV have a responsibility to better the world and The Hollywood Insider will continue to do so. Talent, diversity and authenticity matter in Cinema/TV, media and storytelling. In fact, I reckon that we should announce "talent-diversity-authenticity-storytelling-Cinema-Oscars-Academy-Awards" as synonyms of each other. We show respect to talent and stories regardless of their skin color, race, gender, sexuality, religion, nationality, etc., thus allowing authenticity into this system just by something as simple as accepting and showing respect to the human species' factual diversity. We become greater just by respecting and appreciating talent in all its shapes, sizes, and forms. Award winners, which includes nominees, must be chosen on the greatness of their talent ALONE.
I am sure I am speaking for a multitude of Cinema lovers all over the world when I speak of the following sentiments that this medium of art has blessed me with. Cinema taught me about our world, at times in English and at times through the beautiful one-inch bar of subtitles. I learned from the stories in the global movies that we are all alike across all borders. Remember that one of the best symbols of many great civilizations and their prosperity has been the art they have left behind. This art can be in the form of paintings, sculptures, architecture, writings, inventions, etc. For our modern society, Cinema happens to be one of them. Cinema is more than just a form of entertainment, it is an integral part of society. I love the world uniting, be it for Cinema, TV. media, art, fashion, sport, etc. Please keep this going full speed."
More Interesting Stories From The Hollywood Insider
– Want GUARANTEED SUCCESS? Remove these ten words from your vocabulary| Transform your life INSTANTLY
– A Tribute to Martin Scorsese: A Complete Analysis of the Life and Career of the Man Who Lives and Breathes Cinema 
– Do you know the hidden messages in 'Call Me By Your Name'? Find out behind the scenes facts in the full commentary and In-depth analysis of the cinematic masterpiece
– A Tribute To The Academy Awards: All Best Actor/Actress Speeches From The Beginning Of Oscars 1929-2019 | From Rami Malek, Leonardo DiCaprio To Denzel Washington, Halle Berry & Beyond | From Olivia Colman, Meryl Streep To Bette Davis & Beyond
– In the 32nd Year Of His Career, Keanu Reeves' Face Continues To Reign After Launching Movies Earning Over $4.3 Billion In Total – "John Wick", "Toy Story 4", "Matrix", And Many More
Crypto king, Crypto king, Crypto king, Crypto king, Crypto king, Crypto king, Crypto king, Crypto king, Crypto king, Crypto king, Crypto king, Crypto king, Crypto king, Crypto king, Crypto king, Crypto king, Crypto king, Crypto king, Crypto king, Crypto king, Crypto king,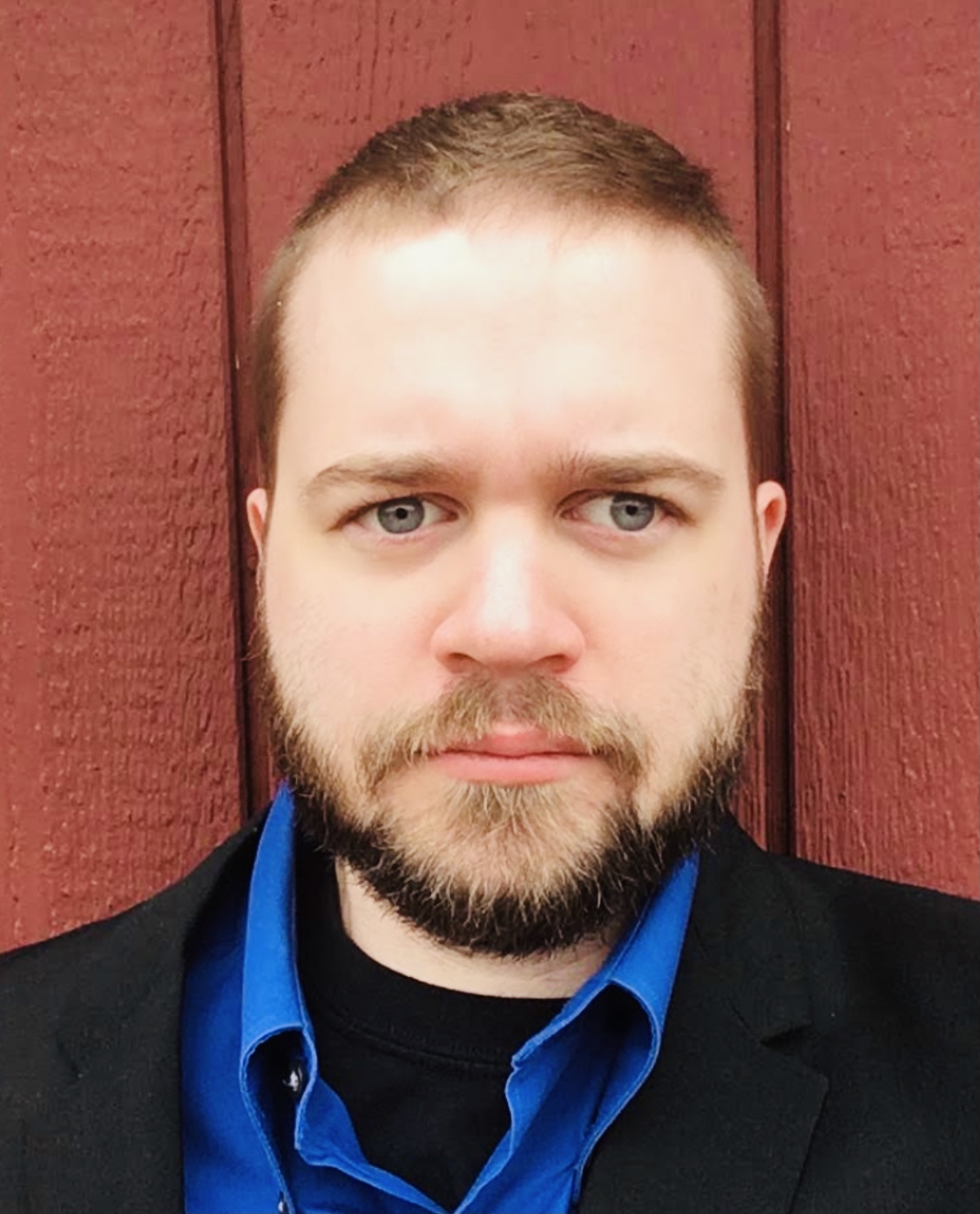 Brian Collins is a cinephile, an avid reader, and a writer at
The Hollywood Insider
.
Brian is a firm believer that great Cinema can come from any genre and from any country. While he has a fine time with dramas that garner attention come awards season, Brian likes to analyze and celebrate genre filmmaking, such as science fiction, fantasy, horror, westerns, etc. With
The Hollywood Insider
as support, Brian hopes to bring light to genre films, both American and abroad. He is also a contributor to the blog series
Young People Read Old SFF
.