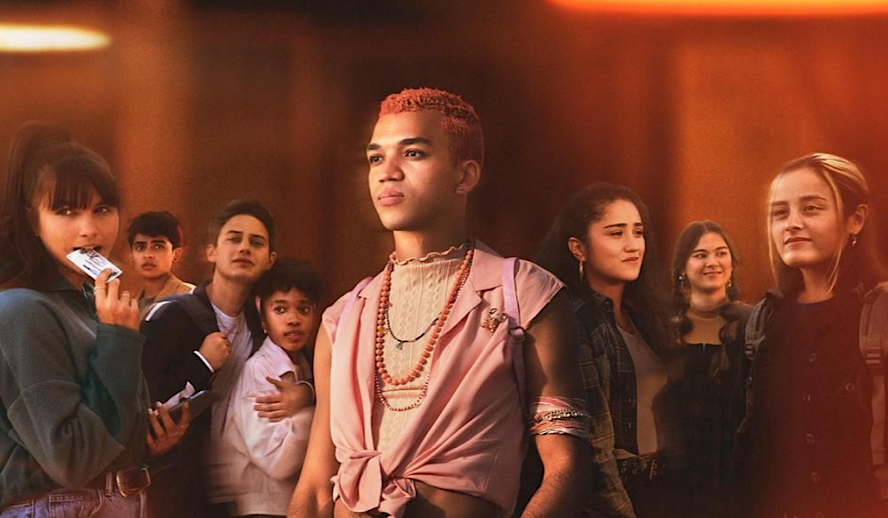 Photo: 'Generation'/HBO Max
There are several qualities to HBO Max's 'Generation', from the performances, costume design, set design, and cinematography. All of which are the result of a talented cast and crew that really gave it their all when producing this project, and it's clear they, along with most people, had high hopes for 'Generation'. Even with Lena Dunham, who's an executive producer of the show, it was assumed there would be that echo of distinct artistry that was weaved into 'Girls', but there just seemed to be layers of confusion on what kind of show it's supposed to be. The high expectations may have contributed to the commercial and critical letdown, simply because it was being compared to HBO's other legendary show, 'Euphoria', rather than audiences going in with a clean palette to view something fresh and timely.
Related article: The Complete List of 2021 Oscar Nominations – Celebrations, Surprises & Snubs | The Show Must Go On
Related article: Euphoria Special Episode Part 1: Delivers a Raw & Real Picture of Drug Addiction and its Consequences
Following an ensemble cast, there's a multitude of diverse and engaging stories told through these dimensional, deep, and objectively significant characters. What stumps them from hitting is a disconnect in the articulation and conveying of their backstories and their purpose within the overall narrative, or even what that narrative is. Many of the traits that make the principal characters glow get lost in translation during the packaging and manufacturing of their stories, and their goals and motivations are far too short-sighted to sustain a general audience's attention for an entire series.
The characters singular stories and the overall premise of 'Generation' goes by way too fast, and not enough groundwork is laid out to make the stories individually or collectively captivating, rather, they're employed as surface-level entertainment but with deep-rooted objectively relatable issues within the characters that the filmmakers do not make the audience privy to in a way that's easy to emotionally invest in. 
Essentially, where the pilot episode falls short is keeping the character development, dynamics, plot, pacing, and rhythm natural. One prime example is one of the main characters, a high school student named Chester, who's brilliantly played by Justice Smith, uncomfortably makes unwarranted sexual innuendos and even almost advances towards his guidance counselor in his office and on school grounds, to which the guidance counselor responds with a mix of complete indifference or even subtle mutual attraction.
Related article: MUST WATCH – Hollywood Insider's CEO Pritan Ambroase's Love Letter to Black Lives Matter – VIDEO
Subscribe to Hollywood Insider's YouTube Channel, by clicking here. 
This sort of misstep does not exactly fit the tone of what audiences have shown interest in watching in shows similar to 'Generation', the most obvious being 'Euphoria', which masterfully tiptoes a fine line between being socioculturally too jarring for some mature audiences, and being an objectively widely acceptable show for mature audiences, and the payoff is always brilliantly artistic that's difficult not to appreciate. Unfortunately, though it's been compared a lot, 'Generation' does not follow in the high quality and groundbreaking footsteps that 'Euphoria' left.
The irritating part is, 'Generation' was so close to being great, simply the inability to maintain an efficient pace or convey enough information in an allotted amount of time to make the characters and story comprehendible is where they missed the mark. Perhaps a grander finale will bring everything full circle, and the show will turn out to be incredible, with the general number of people who have given it low ratings ending up just being behind the times, or the brilliance of 'Generation' just going over everyone's heads. 
'Generation' – What Happens in the Pilot?
The way the two characters in the opening of the pilot talk and react to one of them accidentally giving birth basically sums up the missteps and incongruent and unnatural youthful voices that's inherent in the show. Naomi, played by Chloe East from 'The Wolf of Snow Hollow' and 'Kevin (Probably) Saves the World' sits outside a dressing room while Delilah, played by Lukita Maxwell from 'Speechless' and 'Where the End Begins', and her talk about their regular business until Delilah randomly starts giving birth.
Related article: The Power of Positivity: Ikorodu Bois + Chris Hemsworth + Russo Brothers + Sam Hargrave
Limited Time Offer – FREE Subscription to Hollywood Insider
Click here to read more on Hollywood Insider's vision, values and mission statement here – Media has the responsibility to better our world – Hollywood Insider fully focuses on substance and meaningful entertainment, against gossip and scandal, by combining entertainment, education, and philanthropy. 
It's uncertain if it's real or not, as the two characters act and react somewhat ambiguously until growing into an abrupt pseudo emergency response when Delilah asks Naomi to Google how to give birth. Ending on an open-ended note, the narrative then shifts onto Chester, Justice Smith from 'Jurassic World: Fallen Kingdom' and 'Pokemon Detective Pikachu', who doesn't take guff from anyone and violates his school dress code in an enthusiastic and inspiring way, immediately making him admirable.
Chester's correspondence with a faculty members and then his new guidance counselor, Sam, played by Nathan Steward-Jarrett from 'The Trial of Christine Keeler'  and who's about to be in Jordan Peele's 'Candyman', it's revealed Chester is a troublemaker at his school, but has an incredible GPA and is even a star athlete. Soon after, Chester gets a text from Riley, played by Chase Sui Wonders from 'On the Rocks' and 'Daniel Isn't Real', that her friend Nathan, played by Uly Schlesinger from 'Two Eyes' and 'The Shed', is interested in him.
Through a myriad of random, unexplained adventures and behavior that's supposed to look like modern youthful fun, Chester's mental health and depression issues are slowly and subtly unraveled, just before prompting an introduction to another principal character. Chester sees Nathan, who tells him he's having the worst night of his life, and they share an intimate moment, then bam, we're done with Chester. 
Related article: Hollywood Insider's CEO Pritan Ambroase: "The Importance of Venice Film Festival as the Protector of Cinema"
Related article: The Masters of Cinema Archives: Hollywood Insider Pays Tribute to 'La Vie En Rose', Exclusive Interview with Director Olivier Dahan
A new character, Greta, played by newcomer Haley Sanchez – who really does an extraordinary job at playing the character and is commendable. It's insinuated Greta is interested in Riley due to her asking if she's coming to a party, but then the focus becomes Greta's home life. She clearly has deep-rooted family issues, and her parents aren't even in the picture, just her aunt. She doesn't have much time to develop as a character, because after arriving at the party and almost telling Riley how she feels, she's interrupted and the narrative switches to Nathan, the guy Chester was crushing on.  
Nathan's introduction, through his family interactions and daily life, gives more insight into the conservatism that plagues their town, and presents itself as the antagonistic, oppressive conflict that'll follow the series,  somewhat of an antiquated theme, but still very relevant. Nathan struggles with his sexuality, and after getting caught by his sister receiving an extremely salacious picture from an unknown male, he starts spiraling emotionally.
The juice of it all is, the guy Nathan received the picture from is a guy Naomi, his sister, is talking to. Nathan arrives at the party where all these characters meet, and hooks up with his crush, before it ends in an interesting way, then with Nathan declaring it's the worst night of his life. He then sits with Chester and Greta, who aren't close to each other but pose for a photograph that captures each of their quintessential and unique emotional and mental states at the time. After some conversation, Greta jumps into a pool fully clothed and sinks to the bottom, ending the episode on that.  
Related article: Zendaya's 'Euphoria': Nate Jacobs is Perfect Representation of Self-Loathing And Toxic Masculinity in USA
Related article: 'Euphoria Special Episode Part 2': It is Now Jules' Turn to Open Up
Just Like Euphoria, But Different
There are a lot of fascinating and unique elements that draw comparisons between 'Generation' and 'Euphoria', such as the color coordination, youthful and diverse perspectives, and the limitless bounds of content to cover an authentic person in America's experience.  The powerful themes and messages inherent in 'Euphoria' are also apparent in 'Generation', such as familial problems, strained relationships, confusion with identity, sexuality, and purpose in the world. They're all very powerful, but 'Euphoria' succeeded in articulating individual and collective stories in an efficient manner that was easy to invest in and comprehend, whereas 'Generation' was so close, but ultimately didn't reach that plateau. 
Cast: Chloe East, Lukita Maxwell, Haley Sanchez, Nathanya Alexander, Nava Mau, Mary Birdsong, Patricia De Leon, Diego Josef, Marisela Zumbado
Director: Daniel Barnz, Channing Godfrey Peoples | Writers: Daniel Barnz, Zelda Barnz, Christina Nieves, Max saltarelli, Sharr White, Eli Wilson Pelton |  Producers: John P. Melfi, Ben Barnz, Daniel Barnz, Zelda Barnz, Michael P. Cohen, Fernanda Coppel, Marissa Diaz, Lena Dunham, Sono Patel, Sharr White, Jenni Konner, Paul Marks, Hynndie Wali
Cinematography: Laura Merians Goncalves, Xavier Grobet, Sean Porter| Editors: Adam Burr, Todd Downing, Nena Erb, Debra F. Simone
Click here to read Hollywood Insider's CEO Pritan Ambroase's love letter to Black Lives Matter, in which he tackles more than just police reform, press freedom and more – click here.
An excerpt from the love letter: Hollywood Insider's CEO/editor-in-chief Pritan Ambroase affirms, "Hollywood Insider fully supports the much-needed Black Lives Matter movement. We are actively, physically and digitally a part of this global movement. We will continue reporting on this major issue of police brutality and legal murders of Black people to hold the system accountable. We will continue reporting on this major issue with kindness and respect to all Black people, as each and every one of them are seen and heard. Just a reminder, that the Black Lives Matter movement is about more than just police brutality and extends into banking, housing, education, medical, infrastructure, etc. We have the space and time for all your stories. We believe in peaceful/non-violent protests and I would like to request the rest of media to focus on 95% of the protests that are peaceful and working effectively with positive changes happening daily. Media has a responsibility to better the world and Hollywood Insider will continue to do so."
Ways to support Black Lives Matter Movement to end systemic racism
– Do you know the hidden messages in 'Call Me By Your Name'? Find out behind the scenes facts in the full commentary and In-depth analysis of the cinematic masterpiece
– A Tribute To The Academy Awards: All Best Actor/Actress Speeches From The Beginning Of Oscars 1929-2019 | From Rami Malek, Leonardo DiCaprio To Denzel Washington, Halle Berry & Beyond | From Olivia Colman, Meryl Streep To Bette Davis & Beyond
– In the 32nd Year Of His Career, Keanu Reeves' Face Continues To Reign After Launching Movies Earning Over $4.3 Billion In Total – "John Wick", "Toy Story 4", "Matrix", And Many More
generation, generation, generation, generation, generation, generation, generation, generation, generation, generation, generation, generation, generation, generation, generation, generation, generation, generation, generation, generation, generation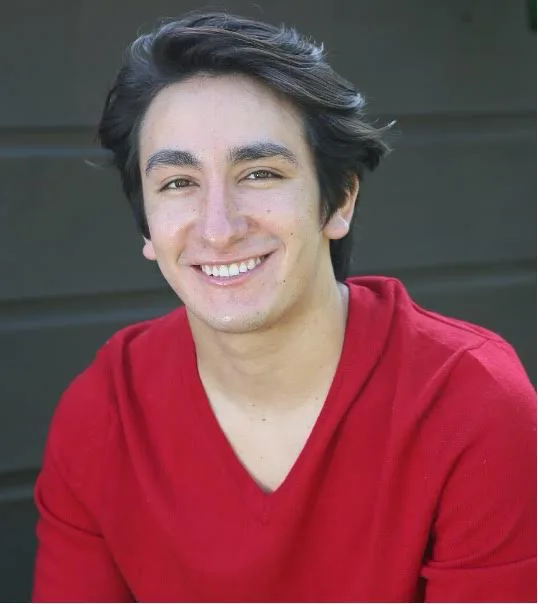 Armando Brigham is a writer, comedian, and actor who blends his adoration of film & TV with his passion for writing. Armando has a keen interest in the powerful impact art and entertainment can make. He sets out to write features and reviews full of honesty, encouragement, and vigor, which is why he's writing for the Hollywood Insider, a place that champions facts, quality writing, and building art up.