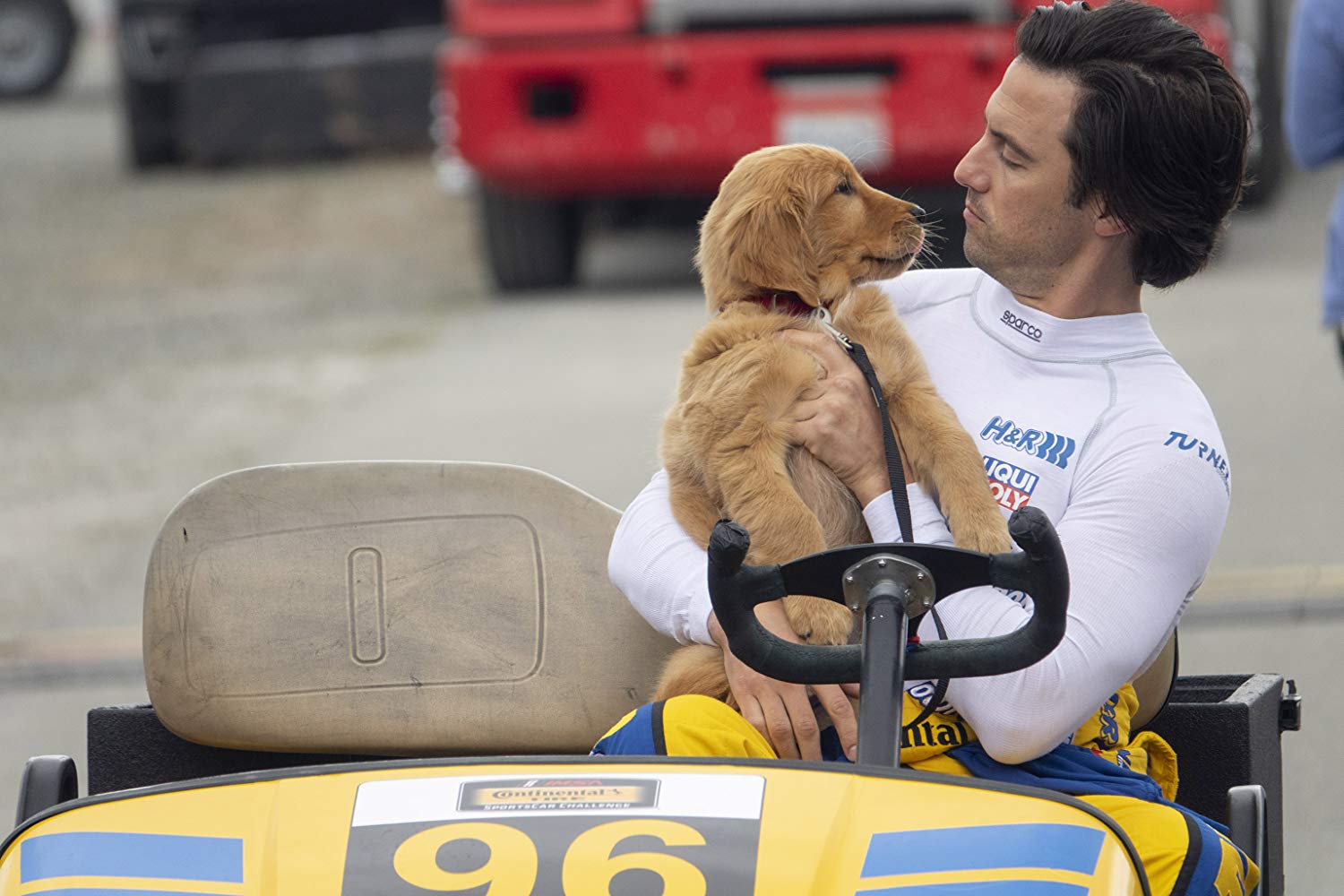 Photo: The Art of Racing In The Rain/20th Century Fox 
The Art of Racing in the Rain is a tear-jerker narrated by a dog. Enough said. It has been directed by Simon Curtis and based off Garth Stein's own novel. It's about a determined golden retriever, Enzo Ferrari voiced by Kevin Costner, that deeply desires to be reincarnated into a human after he dies, specifically a race car driver like his owner, Denny played by Milo Ventimiglia. The film is overall about Denny's life and the timeline of events that takes place, all told from Enzo's perspective. The two have an admirable chemistry and stick together closely until Enzo's death. Its alike other "dog as remarkable pets" films in the fact that it's quite predictable in its ending and full of dramatic scenes; however, it's Costner's wisecracking voice and the thought-provoking lessons that separates this film from the rest. 
The Art of Racing In The Rain Gives Man's Best Friend a Voice
This film will especially touch the hearts of pet owners for they understand firsthand how unconditionally loyal and lovable dogs can be. They witness practically everything you're going through in your life and it's never clear whether they actually understand what's going or not. The first major event that takes place in Denny and Enzo's life is the introduction of Eve, played gorgeously by Amanda Seyfried. We can see Enzo showing slight signs of jealousy, however, when their first baby Zoe is born, later on played by Ryan Kiera Armstrong, he becomes more protective and loving in loyalty to Denny. He watches Denny go through hardships but is unable to help, only making him wish he was a human even more. Enzo's existence proves that everything that's affected Denny has affected Enzo just as much emotionally, for Denny is his life. Enzo literally looks up to Denny and wants to be just like him which we can't help but find heartwarming.
Video: The Art of Racing In The Rain/20th Century Fox 
Who Is The Real Protagonist?
Enzo's narration creates this perfectly seeming image of Denny as a rockstar race driver who has a great life. With this, we almost fail to remember that Enzo has romanticized Denny as his owner and has created a surplus of metaphors for their relationship, possibly to create his own sense of purpose. If we take a step back and look at who Denny really is, we might find a negligent dog owner who isn't around enough to take care of his daughter along with one who carelessly puts himself in dangerous situations. Denny is an incredibly flawed person, like the rest of us, but with Enzo's biases and romanticisms, we almost feel sorry for him and find ourselves heavily rooting for his cases. In reality, he isn't responsible nor present enough to have full custody of his daughter but it's quite difficult to see that through Enzo's eyes. He's portrayed Eve's parents, played by Kathy Baker and Martin Donovan, as villainous characters and strives for instances of dog like revenge. Perspective is incredibly important in this story and it's beautifully heartwarming to see Enzo's unconditional loyalty to Denny.
The Art of Creating Our Own Truths
With this film's plot comes a whole lot of life lessons Enzo believes he's come to realize during his experience as a dog. Denny wants to hold off on Enzo's death for as long as possible, but Enzo silently has hope that he will become an excellent human being in the next life. Enzo pays his respects to Denny by recalling the timeline of their life together, but ultimately, the only other aspect of Enzo's life was his mental preparation of transitioning into a human. In respect to the title, he talks more about perspective, how you can view the rain as a dangerously wet slope or you can create your own conditions. One way of viewing this film is that fiction is a massive factor in Enzo's life and how these beliefs and metaphors made his life a lot more meaningful, such as the concept of being reincarnated. Enzo's belief of reincarnation is somewhat parallel to the concept of religion, how it's pushed him to be a better dog in the way that he worships Denny like a god and tries to learn new things to advance himself beyond what's expected of a dog. It's essentially all about one's choice in perspective, arguably similar to the narrator's message in Life of Pi. Although it may seem ironic to us that Enzo believes being a human is the highest form of existence, we can apply the same limited ability of thinking to ourselves and have further appreciation for our sweet pets. 
Cast: Kevin Costner, Mike Ventimiglia, Amanda Seyfried, Martin Donovan, Gary Cole, Kathy Baker, Al Sapienza, Lily Dodsworth Evans, Ryan Kiera Armstrong, Andres Joseph, Karen Holness, McKinley Belcher III
Director: Simon Curtis
Writers: Mark Bomback & Garth Stein
Cinematographer: Ross Emery
By Juliet Poucher
More Interesting Stories From Hollywood Insider
– A Tribute To The Academy Awards: All Best Actor/Actress Speeches From The Beginning Of Oscars 1929-2019 | From Rami Malek, Leonardo DiCaprio To Marlon Brando & Beyond | From Olivia Colman, Meryl Streep To Bette Davis & Beyond
– Joanna Lumley Blasts Media Which "Forgets Broken Lives/Communities Left Behind Once Storm Of Publicity Has Moved On From An Area Of Crisis" In Support Of Humans Of Our World's "Remember Forgotten Villages" Campaign
– FACT-CHECKED Series: Zendaya And 15 Things You Might Not Know About The Star Of 'Euphoria', Tom Holland's Leading Lady In "Spider-Man: Far From Home' And Next Starring With Timothée Chalamet In 'Dune'
– Dame Judi Dench Urges All To Remember Forgotten Villages Of Nepal By Donating To Humans Of Our World's Nepal Campaign
– WATCH: Do People In America Choose Human Rights Or Religion? – Season 2 Of Hollywood Insider's Messages From America – Episode 1
– FACT-CHECKED Series: Tom Holland And 15 Things You Might Not Know About The Star Of Spider-Man
– WATCH: Once Upon A Time In Hollywood's Premiere & "Reaction From Stars" Leonardo DiCaprio, Brad Pitt, Quentin Tarantino, Margot Robbie, Etc. On The Making Of The Masterpiece
– Spider-Man's Zendaya In Her First Adult Role In HBO's Brilliant Series Euphoria – It Is Also One Of Leonardo DiCaprio's Favorite Shows
– Why Queen Elizabeth II Is One Of The Greatest Monarchs | Her Majesty Queen Elizabeth II of United Queendom of Great Britain & Northern Ireland
– WATCH: Pritan Ambroase On The #metoo Revolution & Powerful Questions That Need Answers
– FACT-CHECKED Series: Tom Holland And 15 Things You Might Not Know About The Star Of Spider-Man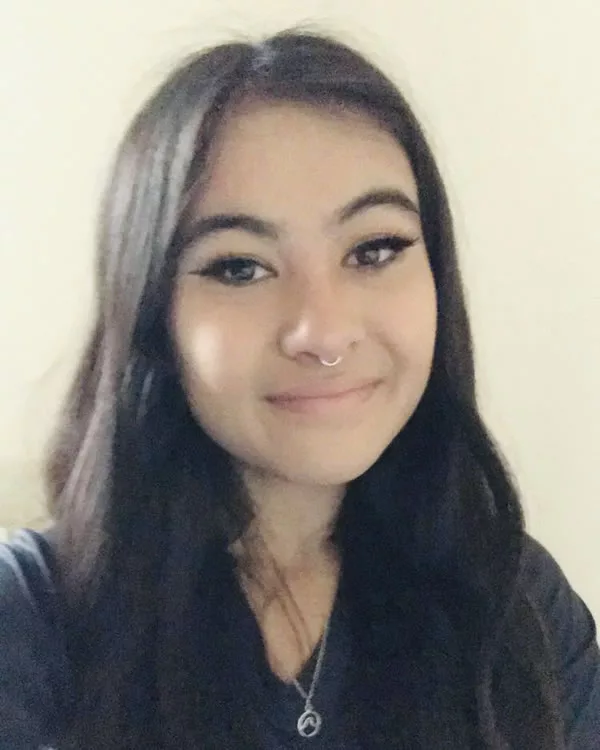 Juliet Poucher is a reviews writer for Hollywood Insider. She has a keen eye for films, art and literature, often analyzing them for hidden meanings. Hr goal with her career and duripromote entertainment with quality actors, meaningful stories, and universal messages.