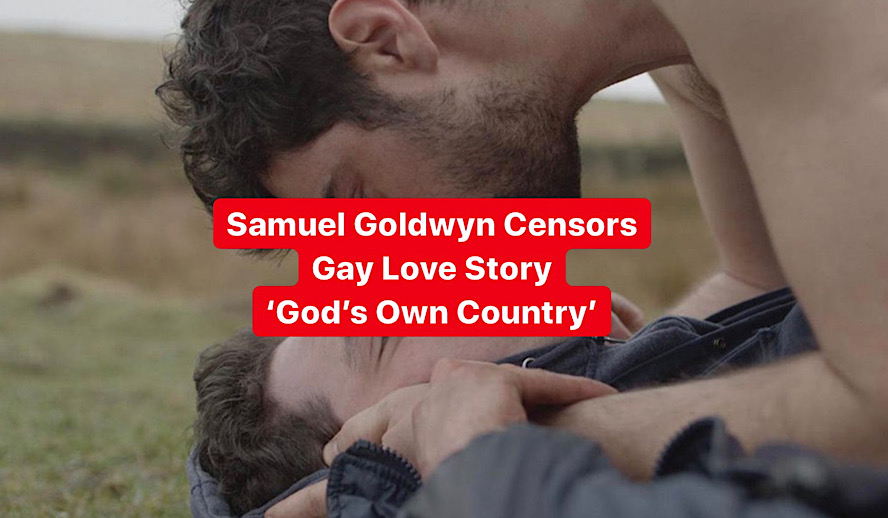 Photo: Streaming Censorship
There is the regular MPAA Censorship and then there is new age STREAMING CENSORSHIP: Over the last couple of years, a good amount has been written on how streaming platforms are challenged with non-US government regulations and licensing agreements regarding their content and how they navigate the murky waters of streaming censorship. Earlier this year, Netflix put out a list of the content it has taken off its platform due to government censorship demands in a number of countries. Amazon Prime has been reported to remove a whole episode from its platform, as well as sanitizing its original content. Similar charges are aimed at Apple TV as well.
However, not much is known regarding the guidelines and practices streaming platforms follow in the US and whether they are involved in streaming censorship of streaming content, which goes beyond the decisions as to what is to stream on their platform in the first place. 
Related article: Hollywood Insider's CEO Pritan Ambroase's Love Letter to Black Lives Matter
A Recent Case: 'God's Own Country' on Amazon Prime
On May 19, 2020, Francis Lee, the director of the acclaimed movie God's Own Country (recently reviewed on Hollywood Insider), announced on Twitter that the version of his film streaming on Amazon Prime Video was censored:
Dear friends in USA, God's Own Country appears to have been censored on @PrimeVideo (Amazon Prime). Until this is investigated please do not rent or buy on Amazon Prime. It is not the film I intended or made. I will report back. 
The director was not consulted for any changes in the original material and was rightfully angry with an unapproved cut being presented without any notification or justification. Many fans expressed their disappointment and indignation and joined the director's call to investigate. As was confirmed, at least two scenes were absent in the streamed version, and both instances depicted gay sex. The edited-out sex scenes were part of the director's vision, as well as pivotal to understanding character arcs and the changing dynamics of the couple's relationship. Lee followed up his tweet asking whether there was similar streaming censorship for "naked women or intimate/sex scenes within heterosexual stories," or if it's "just […] queer stories" that are censored.
In response to the inquiries of at least two different entertainment news outlets [here and here], Amazon representatives clarified that the streamer was not responsible for the alterations to the original cut. The title was "Included with Prime" and the movies that are accessible through this section of the platform go through Amazon's Prime Video Direct service, through which filmmakers and distributors upload their content directly to the website. If the film is found by the server's algorithm to contain graphic content such as genitalia or explicit sexual acts, it will be labeled accordingly, given a rating (such as M or R) and prevented from general circulation on the website. In order to circumvent this restriction and gain more visibility (thus, viewership), a distributor can decide to upload an edited version of the film, without Amazon's involvement, effectively censoring what might get flagged on the algorithm. We must mention, when this film was previously available on Netflix, the sex scenes were not cut off. 
Related article: Did you see the hidden messages in 'Call Me By Your Name'? Find out behind the scenes facts in the full commentary and In-depth analysis of the cinematic masterpiece
Dear friends in USA, God's Own Country appears to have been censored on @PrimeVideo (Amazon Prime). Until this is investigated please do not rent or buy on Amazon Prime. It is not the film I intended or made. I will report back ❤️

— Francis Lee (@strawhousefilms) May 20, 2020
Since the director's tweets, the cut version that was free to stream has been pulled from the platform by the distributor, while the full version of the movie is still available to rent or purchase. The distributor Samuel Goldwyn Films has not yet given any explanation about the issue.  The director tweeted again on May 20, confirming that it was not Amazon but the US distributor of the film that was culpable for "[butchering] the streaming version without consultation to get more 'revenue.'" Lee thanked Amazon for their full support and cautioned filmmakers of working with the aforementioned distributor. Since then, Lee has been sharing on his Twitter more instances of streaming censorship by the distributor, arguing for artists to have "more of a contractual right to how [their] work is represented." The shared tweet was by Noel Clarke, a black actor who was removed from the poster of the movie Fisherman's Friends. 
Streaming Censorship – THE DISTRIBUTOR VS THE PLATFORM
The main problem that manifests itself here is twofold: A distributor can decide to alter a creative work without notification to or consent from the creator, and this is done with an eye to higher revenue. While censorship is a known, ongoing occurrence when it comes to how content is exhibited on TV or as in-flight entertainment, concerns over censorship on streaming platforms in the US is a relatively new phenomenon. However, when content is found to be altered on a streaming platform, it's usually the case that the decision is not of the streamer. 
Related article: WATCH: "If Your Child Told You They Were Gay/Lesbian/Trans/LGBTQ, What Would You Do?" – Prince William Confirms He Would Completely Accept His Gay Children – Hollywood Insider's 'Messages From America' – Episode 6
Recently, fans of Back to the Future franchise were furious when they discovered that the version of the second installment of the series (Back to the Future: Part II) streaming on Netflix did not include a frame showing the cover of the Oh La La magazine Marty (Michael J. Fox) finds within a sports almanac book jacket. The writer and producer Bob Gale later explained that neither he nor the director Robert Zemeckis were aware of the existence of the altered version that was streaming. They further clarified that it was the studio-distributor Universal who was to blame, and not the streaming platform, which "does not edit films – they only run the versions that are supplied to them." The unedited version is now back on streaming. 
Things are different when the streaming platform is the direct exhibitor for the production company. Disney+, which launched last November, has been noted to edit out scenes involving nudity (notably in Splash, starring Daryl Hannah and Tom Hanks) and explicit language in order to make their content less risky for a family-friendly audience. These are forms of self-censorship since Disney owns the material. However, fans are concerned that this might tarnish the original artistic intent, as in, for example, Hamilton getting sanitized when it starts streaming on the platform on July 3. 
Related article: Pride Month: Hollywood Insider Pays Tribute To LGBTQ Films 1918-Now
Limited Time Offer – FREE Subscription to Hollywood Insider, independent media network for substance and meaningful entertainment that is free of gossip and scandal, factual news on culture, click here
What to expect in the future of streaming censorship
Last year, Netflix removed a scene from the first season of the show 13 Reasons Why two years after its release, citing the concerns that mental health experts voiced about its graphic depiction of suicide. It is important to note that this change was done with the knowledge and approval of the show's creators and producers and that it was not done in order to appeal to a larger audience or to gain higher revenue. 
Subscribe to Hollywood Insider's YouTube Channel, by clicking here. 
Related article: MPAA – The Case Against Censorship, And In Support Of Censorship
Hollywood is already tailoring its production so that it can have wide mass appeal for its products, especially in markets like China where regulations create a particular incentive structure for studios. In order to get the biggest box office numbers, productions are structured from the start to be marketable globally without needing major alterations and pass the nets of government censorship. Streaming platforms, therefore, seem to be offering more opportunity for creative authority and expression, in comparison to productions that go directly to global theaters. At least when it comes to the US, there doesn't seem to be evidence that streaming platforms engage in streaming censorship of content without consent from the creators, unless they are themselves part of a larger production company.  
But it is possible that this might not be the case soon, as the entertainment ecosystem is vastly changing in the aftermath of the pandemic, with production companies taking over or creating platforms to stream their own content (HBO Max, Disney+) and streaming platforms investing more into production to be able to have their own content to show. As an example, in an online panel held by Founders Forum last week, Efe Cakarel, the CEO of Mubi, said that they are considering to start producing original content in order to be able to survive in this changing climate. We are yet to see which platforms will uphold creative independence over concern of profit and which outlets will fight for a diversity of voices and perspectives against the monoculturalization of production. 
Click here to read Hollywood Insider's CEO Pritan Ambroase's love letter to Black Lives Matter, in which he tackles more than just police reform, press freedom and more – click here.
An excerpt from the love letter: Hollywood Insider's CEO/editor-in-chief Pritan Ambroase affirms, "Hollywood Insider fully supports the much-needed Black Lives Matter movement. We are actively, physically and digitally a part of this global movement. We will continue reporting on this major issue of police brutality and legal murders of Black people to hold the system accountable. We will continue reporting on this major issue with kindness and respect to all Black people, as each and every one of them are seen and heard. Just a reminder, that the Black Lives Matter movement is about more than just police brutality and extends into banking, housing, education, medical, infrastructure, etc. We have the space and time for all your stories. We believe in peaceful/non-violent protests and I would like to request the rest of media to focus on 95% of the protests that are peaceful and working effectively with positive changes happening daily. Media has a responsibility to better the world and Hollywood Insider will continue to do so."
More Interesting Stories From Hollywood Insider
– Do you know the hidden messages in 'Call Me By Your Name'? Find out behind the scenes facts in the full commentary and In-depth analysis of the cinematic masterpiece
– A Tribute To The Academy Awards: All Best Actor/Actress Speeches From The Beginning Of Oscars 1929-2019 | From Rami Malek, Leonardo DiCaprio To Marlon Brando & Beyond | From Olivia Colman, Meryl Streep To Bette Davis & Beyond
– Why Queen Elizabeth II Is One Of The Greatest Monarchs | Her Majesty Queen Elizabeth II of United Queendom of Great Britain & Northern Ireland
– Compilation: All James Bond 007 Opening Sequences From 1962 Sean Connery to Daniel Craig
– In the 32nd Year Of His Career, Keanu Reeves' Face Continues To Reign After Launching Movies Earning Over $4.3 Billion In Total – "John Wick", "Toy Story 4", "Matrix", And Many More
– Want GUARANTEED SUCCESS? Remove these ten words from your vocabulary| Transform your life INSTANTLY
Streaming censorship, Streaming censorship, Streaming censorship, Streaming censorship, Streaming censorship, Streaming censorship, Streaming censorship, Streaming censorship, Streaming censorship, Streaming censorship, Streaming censorship, Streaming censorship, Streaming censorship, Streaming censorship, Streaming censorship, Streaming censorship, Streaming censorship, Streaming censorship, Streaming censorship, Streaming censorship, Streaming censorship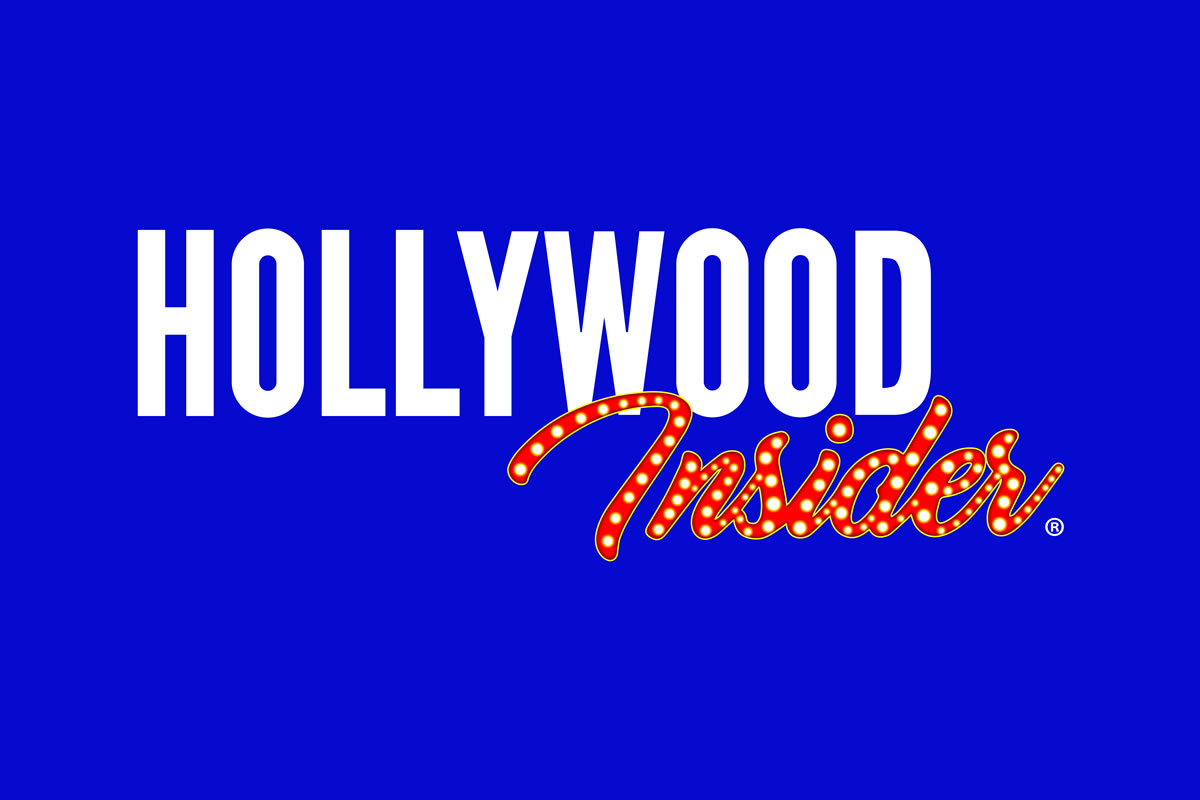 Hollywood Insider  is a media network thatfocuses on substance and meaningful entertainment/culture, so as to utilize media as a tool to unite and better our world, by combining entertainment, education and philanthropy, while being against gossip and scandal.