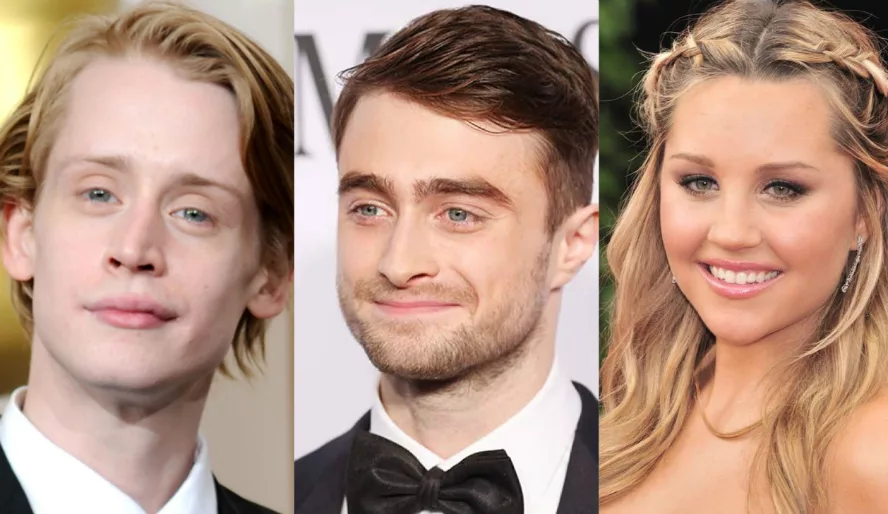 Photo: Macaulay Culkin, Daniel Radcliffe, Amanda Byrnes
It Is The Year 2019, The Entertainment Industry Has Progressed Onwards, Yet The Old Disease Of Young Stars Falling Prey To Drug Addiction Continues To Plague. 
Robert Downey Jr has had the greatest comeback in the history of cinema – and he deserves all of it. Imagine one-hundred and eighty days in jail. Robert Downey Jr., a name all Marvel fans know, was sentenced in 1999 for violating probation and missing several court-ordered drug tests. Things were not looking good for the young star, who started his career at the age of five, until Susan Downey (then, Levin) gave him an ultimatum: she refused to marry him until he became sober. This started the hard road to recovery, that eventually led to him landing the role of Tony Stark in the Marvel Cinematic Universe's debut Iron Man.
But, not everyone has a happy ending. Alcohol or drug abuse at any age is detrimental to a person's wellbeing and success, and there can be many paths that lead to becoming, the dreaded word and disease, ADDICTED.
Drug Addiction Is Usually Linked To A Mental Health Issue Or Emotional/Psychological Difficulty 
There is a large amount of pressure put upon child stars, and while some of it may be unwitting, it is still extremely damaging to the psyche. Young actors―particularly those from six to twelve years old―are exposed to many of these dangerous situations. Anxiety, past abuse or lack of interest from parents, and early use of drugs/alcohol can all lead to addiction. According to Good Therapy, the vast majority of people who are addicted to drugs or alcohol have an underlying mental health condition or significant emotional/psychological difficulty.
Macaulay Culkin, whose most successful movie was the Christmas classic Home Alone, was hit hard by the press despite the comparatively minor offenses. Many others had fallen much farther, and yet paparazzi targeted the then twenty-four-year-old, who had been the highest-paid actor in his age group. As celebrities, these children will have the spotlight of frenzied fans, along with the media, on them leading to high levels of stress about their image.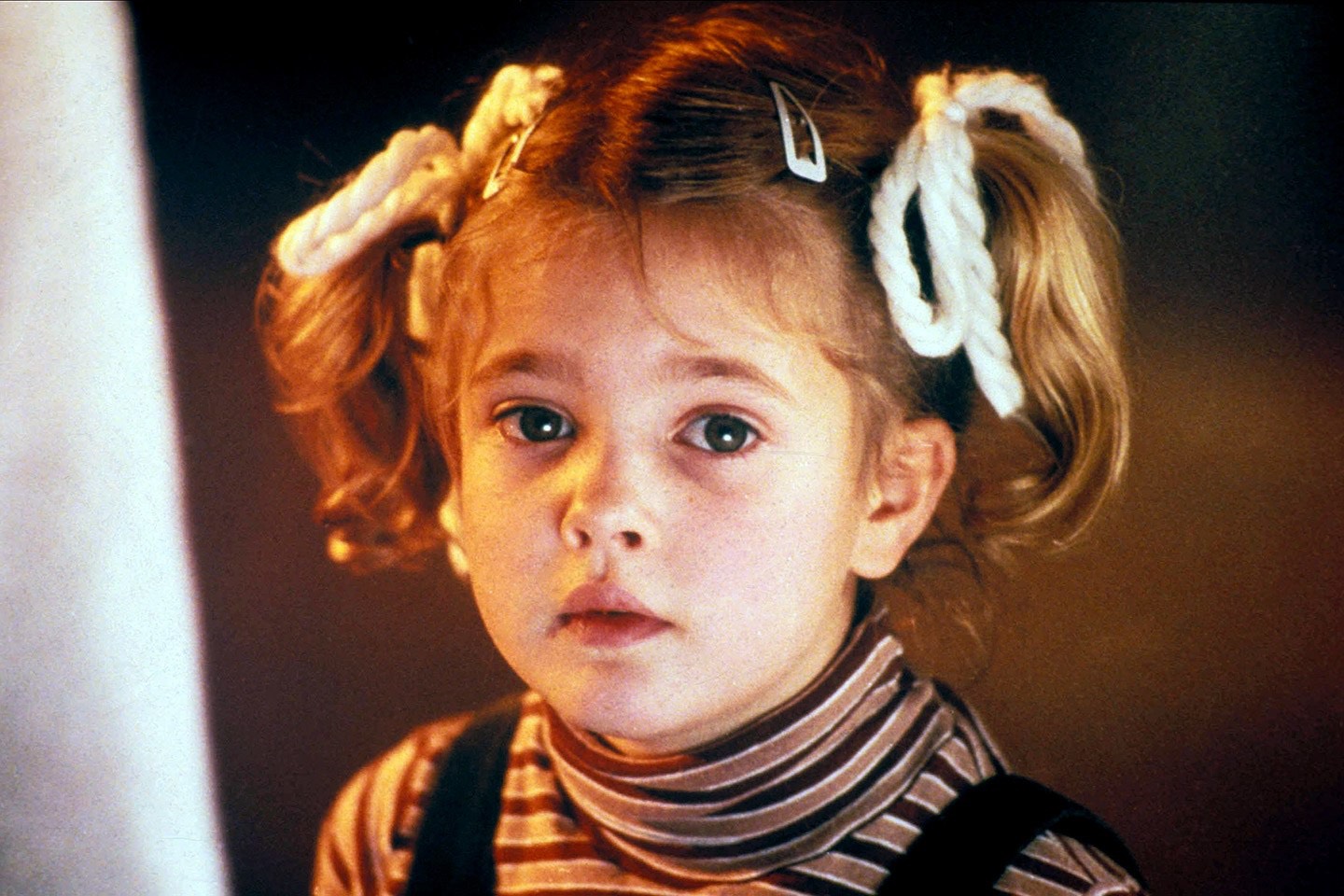 Photo: Drew Barrymore in Steven Spielberg's E.T./Universal Pictures 
Young Stars With Bright Futures Falling Prey To Drug Addiction Is An Adage As Old As Cinema Itself.
Drew Barrymore, who landed a major role at six in the blockbuster hit E.T. the Extra Terrestrial, directed by her godfather Steven Spielberg, was brought to nightclubs by her mother at the tender age of nine in the absence of her alcoholic father. In the following years, she became frighteningly familiar with the effects of drugs and alcohol. Thankfully, she managed to clean up her act and lead a successful and stable life. An unstable and difficult home life can lead to children turning to drugs and alcohol. Having a member of the family use addictive substances can provide both easy access and a bad example.
Aaron Carter became addicted to prescription drug Xanax when he took it for the anxiety his stage fright was causing while on Dancing with the Stars. Carter is one of many who have experienced the pitfalls of prescription drugs. Prescription medication is also a culprit in the growing number of drug overdoses. Not only is it easier to access the drug, but the need for the said drug can stem from an already existing issue.
Drug addiction Has A Scary Partner in Crime: Alcohol Abuse
Drug addiction has a dangerous twin known as alcoholism. Alcohol is just as deadly, and several well known young stars have been subject to drinking excessively. Daniel Radcliffe, the famous face of Harry Potter, has admitted to drinking heavily while filming the Harry Potter movies. He said in an interview on Off Camera with Sam Jones, that "…you would feel watched when you went into a bar…in my case, the quickest way of forgetting about the fact that you were being watched was to get very drunk and then as you get very drunk, you become aware that, oh people are watching more now because now I'm getting very drunk, so I should probably drink more to ignore that more." 
The risk of falling prey to drug and alcohol addiction is present in everyone's lives, especially teens. However, research shows that in an at-risk group, child actors were three times more likely to abuse alcohol or drugs than the average young American, according to a survey conducted by Wayne State University for A Minor Consideration, an organization whose membership includes 600 current and former child actors. Child actors are offered drugs, sex, alcohol―whatever they want―under the assumption that they're celebrities and should be the exception, regardless of whether or not they're a kid.
For those who come from traumatic backgrounds, it makes things too easy, too tempting, to become addicted to a substance on or off a movie set.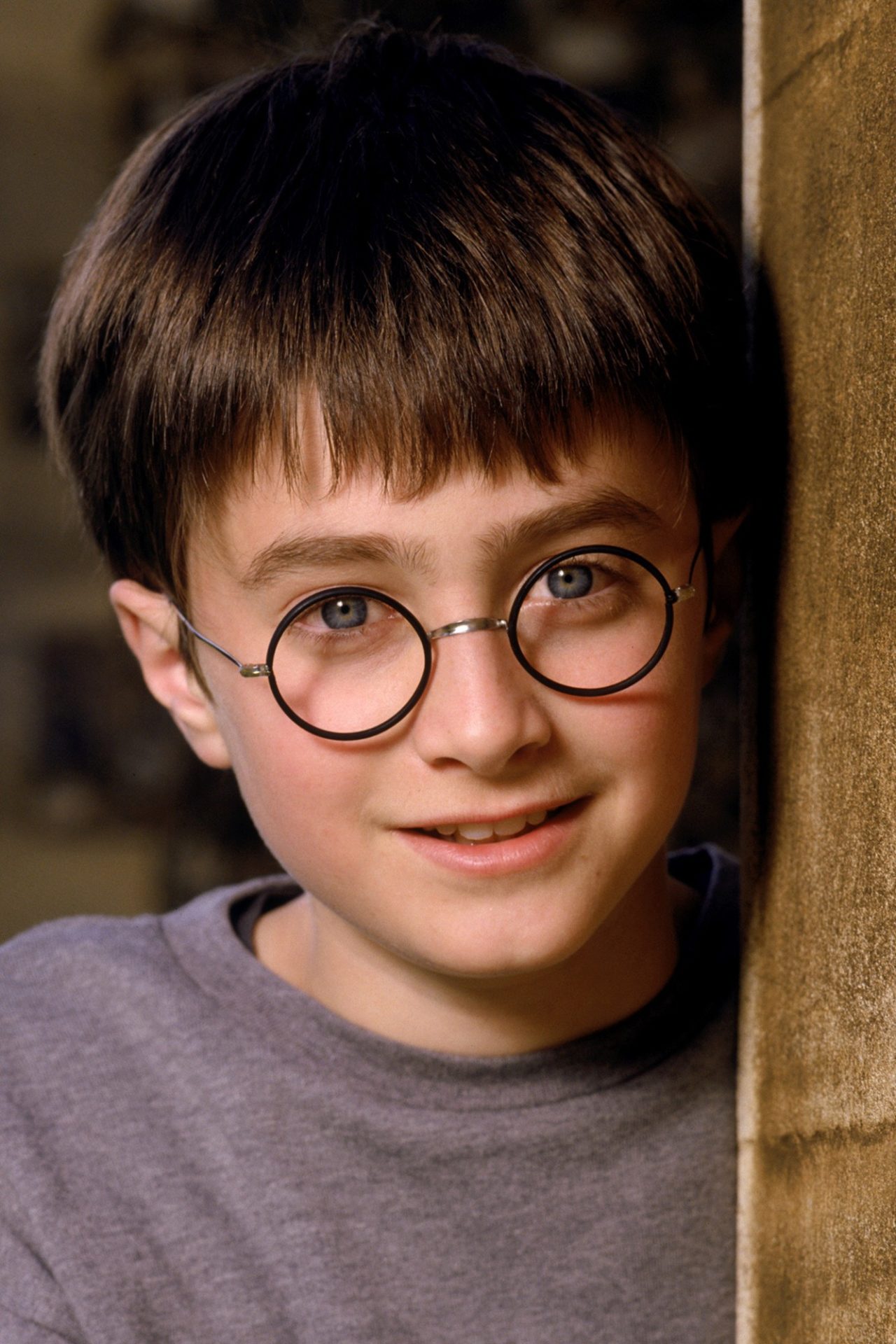 Photo: Daniel Radcliffe in JK Rowling's Harry Potter Series/Warner Bros. 
Drug Addiction? Could There Be Preventative Measures That Studios, Record Labels And Agencies Could Take?
"There is no blueprint for starting young and working stuff out," said Daniel Radcliffe in an Off Camera with Sam Jones interview. This just goes to show some of the unrealistic expectations put upon young actors in the industry, and how little guidance they have. Some are lucky enough to pull themselves out of the spiral, as Marvel star Robert Downey Jr. was able to with his struggle with drug addiction. 
Celebrities and stardom seem so unreachable to the casual observer, and many of us forget that these are real people going through real struggles. Just because a twelve-year-old is on screen, doesn't mean they are instantly more mature, or able to make the same decisions as an adult. These are kids, who are put under a lot of pressure, given a lot of choices, and forced to grow up fast. 
We can never know how it feels to live someone else's life, someone whose struggles are in the public eye and out there for all to see. So, maybe next time you see Justin Beiber drag racing, Demi Lovato's drug experiences, or Selena Gomez in rehab, you won't be so quick to judge.
We call for all studios, companies, agencies, record labels, films, etc that sign on young stars to provide ample support, care and therapists for young stars that they employ, some might say exploit, to make sure that they have the tools necessary to avoid all pitfalls. No career or profits should come at the cost of a life. Hopefully, the young stars that are currently enjoying their success in Hollywood are also staying healthy, both mentally and physically, and the people that work with them are making sure of that. For any young star reading this, or family/friend of one, demand that your employers provide you with adequate support, or make sure you get mental health care for yourself – from the start of your career – "prevention is better than a cure". That quote continues to hold true. 
While the various TV networks, movie studios and entertainment bosses make a decision to stop this epidemic – people can visit Partnership For Drug-Free Kids to help protect, prevent or save their kids. 
By Kaysheri Ann Haffner
More Interesting Stories From Hollywood Insider
– The War On Drugs & The Portrayal of An Anti-Drug Abuse Message: Entertainment Industry Edition
– Timothée Chalamet Utilizes His Platform To Save People From Drug Abuse
– Why Queen Elizabeth II Is One Of The Greatest Monarchs | Her Majesty Queen Elizabeth II of United Queendom of Great Britain & Northern Ireland
– A Tribute To The Academy Awards: All Best Actor/Actress Speeches From The Beginning Of Oscars 1929-2019 | From Rami Malek, Leonardo DiCaprio To Marlon Brando & Beyond | From Olivia Colman, Meryl Streep To Bette Davis & Beyond
–  The No. 1 Show In USA – 'Elite' Is Faster, Edgier & Sexier In Season 2 – And Omar & Ander Also Known As #Omander Are Here To Steal The Title Of Most Famous/Sexiest Couple From Priyanka Chopra Jonas & Nick Jonas
–  FACT-CHECKED Series: Keanu Reeves – 12 Revelations About The Star Of 'Matrix', 'John Wick' & 'Toy Story 4′ – Did His Close Friend River Phoenix Predict Reeves' Super Stardom?
– In The 32nd Year Of His Career, Keanu Reeves' Face Continues To Reign After Launching Movies Earning Over $4.3 Billion In Total – "John Wick", "Toy Story 4", "Matrix", And Many More
– FACT-CHECKED Series: Zendaya And 15 Things You Might Not Know About The Star Of 'Euphoria', Tom Holland's Leading Lady In "Spider-Man: Far From Home' And Next Starring With Timothée Chalamet In 'Dune'
– Dame Judi Dench Urges All To Remember Forgotten Villages Of Nepal By Donating To Humans Of Our World's Nepal Campaign
– WATCH: Do People In America Choose Human Rights Or Religion? – Season 2 Of Hollywood Insider's Messages From America – Episode 1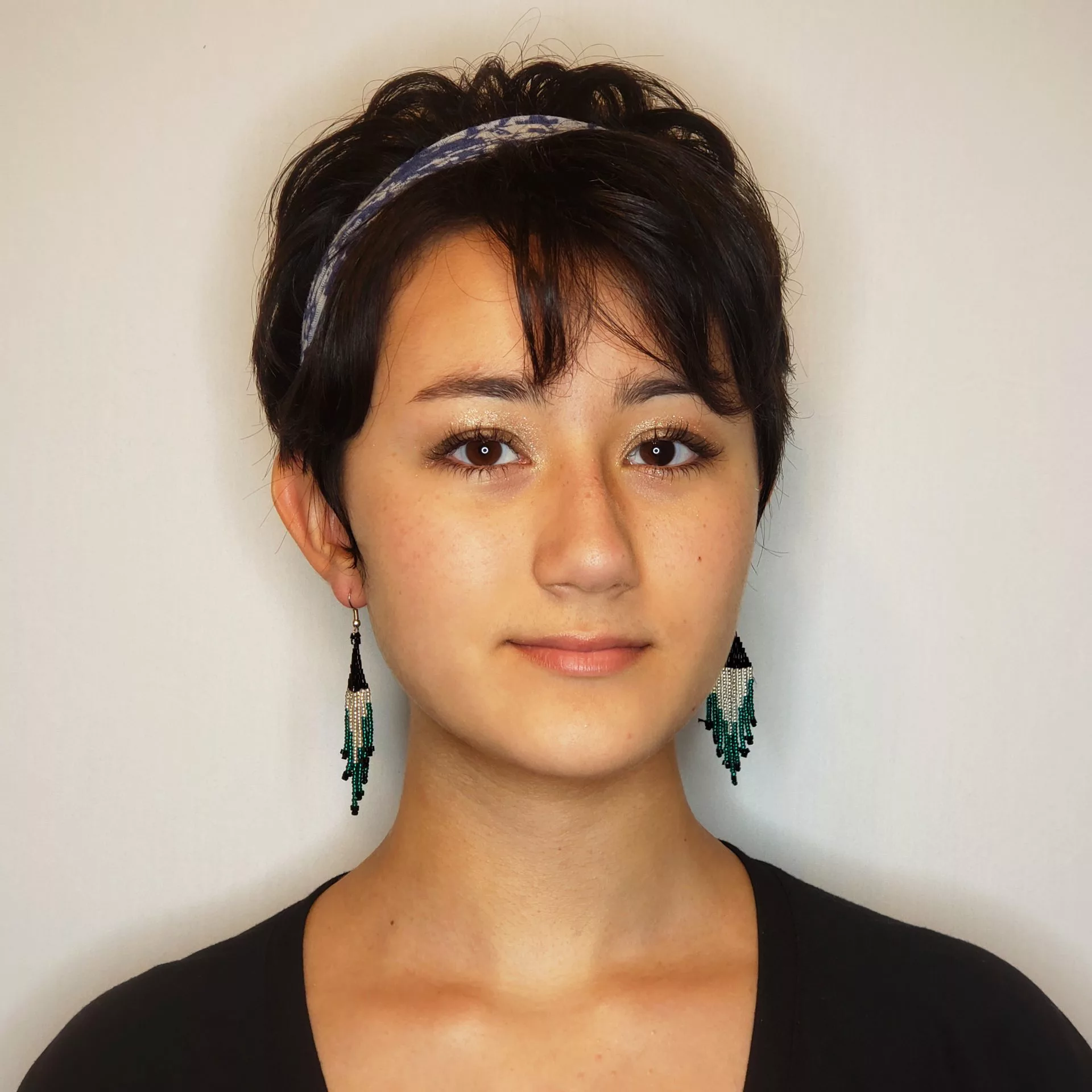 Kaysheri Haffner is a teenager, writing to give a platform to the voice of teens, through Hollywood Insider. She is excited to be writing for a unique and respected publication which strives to bring relevant information to the forefront of today's society. Using journalism and her writing skills, she hopes to influence fair and meaningful content in the entertainment industry- and Hollywood Insider supports all of these ideals and more.