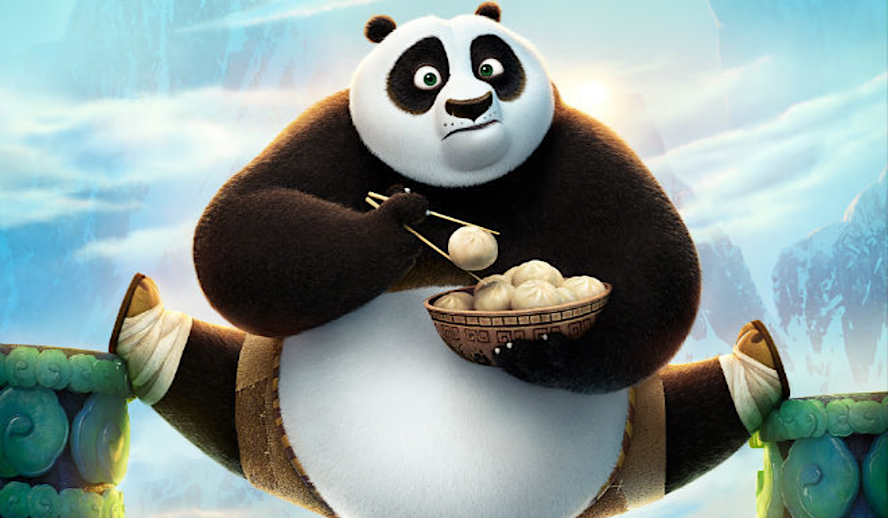 Photo: 'Kung Fu Panda' 
Overview
In June of 2008, animation would witness the introduction to one of the greatest animated franchises of all time – except the course of animation would remain surprisingly stagnant. Of course in the late 2000s and yearly 2010s, the 'Kung Fu Panda' franchise experienced notable success. However, the raging fire quickly burned out, leaving us with childhood memories that none of us ever talk about. The story of the Dragon Warrior was one of the greatest hits of its time, but when was the last time you remember it being mentioned in a conversation? Compared to the other notable animation releases of that time, like 'Toy Story' and 'How To Train Your Dragon', 'Kung Fu Panda' has taken a back seat despite being a truly phenomenal trilogy that would still hold up today if only people would talk about it. The fact of the matter is, the 'Kung Fu Panda' trilogy was forgotten many years ago, however it truly does deserve to be recognized for the absolutely groundbreaking animation, storytelling, moral implications, and composition that it introduced to the market. 
Related article: OSCAR-NOMINATED – EXCLUSIVE: 'Dune' Full Commentary, Reactions, Making Of – Timothee Chalamet, Zendaya, Oscar Isaac
Related article: OSCAR-NOMINATED – 'House of Gucci' Full Commentary & Behind the Scenes – Lady Gaga, Adam Driver, Jared Leto, Al Pacino
'Kung Fu Panda' 2008 
The first 'Kung Fu Panda' opens with a 2D dream sequence in which our main character, Po the panda (voiced by Jack Black), fights alongside his kung fu heroes – the Furious Five. Narrated in a serious tone, with a goofy script, this dream sequence establishes a certain tone for the film – if you want things to turn out well, you cannot take them too seriously. 
Po is woken up by his dad yelling for him to get to work in their father-and-son-owned noodle shop. The audience gets a glimpse at Po's innocence and child-like demeanor in the next few scenes as he begins his day, establishing his character as a happy and energetic pushover. There is really nothing that makes Po's life special. He has an insatiable love for kung fu and the Furious Five but all that he reasonably expects out of life is taking over the noodle shop when his dad retires – which is why what happens in just a few hours comes as such a shock.
Upon hearing word that Master Oogway (voiced by Randall Kim) will determine the Dragon Warrior on this very day, Po bolts to the Jade Palace so that he can witness as a member of the Furious Five earns the title. After failing time and time again, Po finally lands himself in the arena…quite literally…by falling out of the sky. To everybody's surprise, as Po opens his eyes, Master Oogway points to him, naming him the legendary Dragon Warrior.
Related article: All Best Actor/Actress Speeches From The Beginning Of Oscars 1929-2019 | Hollywood Insider
Related article: EVOLUTION: Every Henry Cavill Role From 2001 to 2021, All Performances Exceptionally Poignant
Related article: EVOLUTION: Every Chris Evans Role From 1997 to 2020, All Performances Exceptionally Poignant
Related article: 'In the Heights' Full Commentary & Behind the Scenes +  Reactions – Lin Manuel Miranda, John M. Chu
Conventional training is remarkably unsuccessful with Po, and his trainer – Master Shifu (voiced by Dustin Hoffman) – is supremely fed up with the big fat panda. However, when he comes to Master Oogway to claim that he'd made a mistake, the tortoise simply states "there are no accidents" before leaving Shifu to figure out how to train Po on his own. 
Shortly, Shifu discovers that there is one thing that Po is actually kind of good at – food. This is one of the things that is so unique about the 'Kung Fu Panda' trilogy, instead of showing how the main character morphs to the training to become an indestructible version of themselves, we were shown as the training morphed around Po to accommodate his weaknesses while still accomplishing the goal of teaching him kung fu. Shifu's dumpling boot camp turned Po into a kung fu warrior by recognizing what mattered to him and using that familiarity as a tool to put something new into a format that was accessible. 
The valley is attacked by Tai Lung (voiced by Ian McShane), and Po is the only one that can stop him. Using what he learned in dumpling boot camp in new and unique ways, he is able to disorient the villain. Eventually, when the two face off without an escape route, Po reveals yet another universal truth of the film – in order to make something special you simply have to believe that it is. 
Related article: #metoo Revolution: Powerful Questions That Need Answers
Related article: FACT-CHECKED Series: Timothee Chalamet and 32 Facts about The Young Superstar
Each installment of the trilogy is absolutely packed with these universal truths, teaching the audience more than one lesson at any given time. However, at no point does it feel overwhelming. In fact, each reveal actually brings a certain level of clarity to both the characters and the viewer. It is truly remarkable how easily 'Kung Fu Panda' is able to build morality and philosophical concepts into its plot without being overbearing. None of it feels out of place or overdone, each lesson is so organic and easygoing that you almost forget you're learning something that will most likely stick with you for a very long time.
The first 'Kung Fu Panda' was a groundbreaking film for its time. Mostly due to the impeccable quality of the animation that still holds up in 2022. All three films utilized both 2D and 3D animation, though instead of using that for a comedic effect like most other animations, 'Kung Fu Panda' used this to provide a distinct separation between fantasies and real life, past and present, foggy memories, and clear understandings. This unique combination of the two animation styles was brand new at the time, however, the execution was unbelievably masterful. The sheer beauty and aesthetic value of each sequence that featured style shifts were mesmerizing. With 54 art department credits, the first 'Kung Fu Panda' is a masterpiece of artistic interpretation. 
Related article: MUST WATCH – The Hollywood Insider's CEO Pritan Ambroase's Love Letter to Black Lives Matter – VIDEO
Subscribe to The Hollywood Insider's YouTube Channel, by clicking here.
'Kung Fu Panda 2' 2011
Grossing approximately 30 million dollars more than the first installment, 'Kung Fu Panda 2' was a strikingly good sequel. Receiving similar viewer ratings as well, there was really little complaining to be done about the second installment. Of course, it was different, but that by no measure meant that it was worse. In this film, the audience is introduced to Po's childhood and what took him away from his birth parents. This starts to push the question of identity and belonging. Through facing the villain that took away his family, Po will learn the magic of inner peace and discover how to use it to fight for what is right.
Starting off with the introduction to our villain, the second installment truly makes the one and a half hours count. One of the unique qualities of the 'Kung Fu Panda' franchise is the fact that there are no redeeming qualities to its villains, there are no big reveals, there are no redemption arcs, and there are no tragic backstories. The 'Kung Fu Panda' villains are evil through and through which can really only be echoed by some Disney villains. This quality does add a sense of fulfillment for the viewer as well as for our heroes because there isn't room for that constant back and forth of morality and the "even the villain isn't all bad" trope. In fact, 'Kung Fu Panda' takes initiative in establishing that sometimes the ones that hurt others are just plain bad and there isn't an aura of mystery around that. Some are just meant to be villains and this franchise really asks the question – are they worth redeeming?
Related article: Why Queen Elizabeth II Is One Of The Greatest Monarchs | Her Majesty Queen Elizabeth II of United Queendom of Great Britain & Northern Ireland (Video Insight)
Limited Time Offer – FREE Subscription to The Hollywood Insider
Click here to read more on The Hollywood Insider's vision, values and mission statement here – Media has the responsibility to better our world – The Hollywood Insider fully focuses on substance and meaningful entertainment, against gossip and scandal, by combining entertainment, education, and philanthropy.
Lord Shen (voiced by Gary Oldman) comes from a long dynasty of peacocks. After his father's empire was captured, he vowed to take it back at any cost. Spending years developing a brilliant weapon, for which martial arts are no match, Shen plots his domination of China. However, a prophecy states that a warrior of black and white will be the cause of his doom. 
Shen takes over his father's former empire, and getting word of this, the Dragon Warrior and the Furious Five rush to stop him. At first, Poe is at a loss about how one can defeat a weapon that was constructed to be better than kung fu, with kung fu. However, Master Shifu introduces him to the concept of inner peace. Po isn't sure what this means, until push comes to shove. Using his newfound power, Po is able to destroy Shen's weapons and save China. 
Though one issue presses on. When Po was just a cub, Shen destroyed an entire panda village in hopes that he could extinguish the prophecy of his doom. Po's mother was able to hide him in a crate of radishes before fleeing. Po's father stayed to fight off Shen's soldiers. So where were his parents now? 
Related article: The Hollywood Insider's CEO Pritan Ambroase: "The Importance of Venice Film Festival as the Protector of Cinema"
Related article: The Masters of Cinema Archives: The Hollywood Insider Pays Tribute to 'La Vie En Rose', Exclusive Interview with Director Olivier Dahan
Related article: – Want GUARANTEED SUCCESS? Remove these ten words from your vocabulary| Transform your life INSTANTLY
'Kung Fu Panda 3'  2016
Of course, no one in the Valley can beat the Dragon Warrior's dumpling eating record. That is until Po's biological father drops in at Po's family noodle shop. As it is revealed, Master Oogway sent a message to Po's father, Li (voiced by Bryan Cranston), in an effort to reconnect them before our third villain emerges and consequently have them work together to defeat this new evil. 
Living his whole life believing that he is the only panda left in China, Po was quite surprised to see someone like him, let alone discover that there is a whole village of pandas hidden up in the mountains. Departing on a mission to the panda village to acquire the sacred power of chi in order to defeat General Kai (voiced by J.K. Simmons), Po connects to his panda nature and within that figures out part of his identity. Though, as he comes to realize, being a panda is not the entirety of his identity. Instead, he is a mosaic of his family and friends, one small part of them making up his whole. 
The third installment of the 'Kung Fu Panda' trilogy was nothing short of beautiful. From the bright, jaw-dropping visuals inspired by ancient Chinese art; to the story of unity and the power true connections hold. Despite grossing more than 100 million dollars less than parts one and two, this film was simply phenomenal. Showing the uncertainty of identity and the vulnerability that comes with love, 'Kung Fu Panda 3' is a story that can carry immense value for child and adult audiences alike. 
Related article: OSCAR-NOMINATED – 'Belfast' Full Commentary & BTS – Jamie Dornan, Caitriona Balfe, Judi Dench
Related article: OSCAR-NOMINATED – 'West Side Story' Full Commentary – Rita Moreno, Steven Spielberg, Rachel Zegler
Related article: OSCAR-NOMINATED – 'No Time to Die' Full Commentary, Behind the Scenes & Reactions, Daniel Craig, Rami Malek, Bond
Final Thoughts
At the end of the day, the 'Kung Fu Panda' trilogy was very successful so it can't exactly claim the title of unrecognized genius. However, at the time of its success, it was taken at face value by most. Meaning that the masterpiece animation, beautiful storytelling, and even the unbeatable character design went right over our heads. 
This trilogy details a timeline which witnesses as a nobody becomes a student, the student a master, the master a teacher – so on and so forth. One of the best decisions this franchise made was cutting itself off at a trilogy. The movies really do feel like a complete story, and thanks to the bulletproof world-building, the 'Kung Fu Panda' universe never felt like it would disappear after the credits rolled. Instead, that world would live on, thriving with the power of chi. 
Truly, it is difficult to comprehend how a set of children's movies can be so cohesive, put-together, clever, and well-done while remaining truly hilarious and even smart. It will never be clear how this masterpiece of a trilogy managed to slip through the cracks of time. However, now that we all remember, let's give the hero we never knew we needed another go. 
By Micha Jones
Click here to read The Hollywood Insider's CEO Pritan Ambroase's love letter to Cinema, TV and Media. An excerpt from the love letter: The Hollywood Insider's CEO/editor-in-chief Pritan Ambroase affirms, "We have the space and time for all your stories, no matter who/what/where you are. Media/Cinema/TV have a responsibility to better the world and The Hollywood Insider will continue to do so. Talent, diversity and authenticity matter in Cinema/TV, media and storytelling. In fact, I reckon that we should announce "talent-diversity-authenticity-storytelling-Cinema-Oscars-Academy-Awards" as synonyms of each other. We show respect to talent and stories regardless of their skin color, race, gender, sexuality, religion, nationality, etc., thus allowing authenticity into this system just by something as simple as accepting and showing respect to the human species' factual diversity. We become greater just by respecting and appreciating talent in all its shapes, sizes, and forms. Award winners, which includes nominees, must be chosen on the greatness of their talent ALONE.
I am sure I am speaking for a multitude of Cinema lovers all over the world when I speak of the following sentiments that this medium of art has blessed me with. Cinema taught me about our world, at times in English and at times through the beautiful one-inch bar of subtitles. I learned from the stories in the global movies that we are all alike across all borders. Remember that one of the best symbols of many great civilizations and their prosperity has been the art they have left behind. This art can be in the form of paintings, sculptures, architecture, writings, inventions, etc. For our modern society, Cinema happens to be one of them. Cinema is more than just a form of entertainment, it is an integral part of society. I love the world uniting, be it for Cinema, TV. media, art, fashion, sport, etc. Please keep this going full speed."
More Interesting Stories From The Hollywood Insider
– Want GUARANTEED SUCCESS? Remove these ten words from your vocabulary| Transform your life INSTANTLY
– A Tribute to Martin Scorsese: A Complete Analysis of the Life and Career of the Man Who Lives and Breathes Cinema 
– Do you know the hidden messages in 'Call Me By Your Name'? Find out behind the scenes facts in the full commentary and In-depth analysis of the cinematic masterpiece
– A Tribute To The Academy Awards: All Best Actor/Actress Speeches From The Beginning Of Oscars 1929-2019 | From Rami Malek, Leonardo DiCaprio To Denzel Washington, Halle Berry & Beyond | From Olivia Colman, Meryl Streep To Bette Davis & Beyond
– In the 32nd Year Of His Career, Keanu Reeves' Face Continues To Reign After Launching Movies Earning Over $4.3 Billion In Total – "John Wick", "Toy Story 4", "Matrix", And Many More
kung fu panda, kung fu panda, kung fu panda, kung fu panda, kung fu panda, kung fu panda, kung fu panda, kung fu panda, kung fu panda, kung fu panda, kung fu panda, kung fu panda, kung fu panda, kung fu panda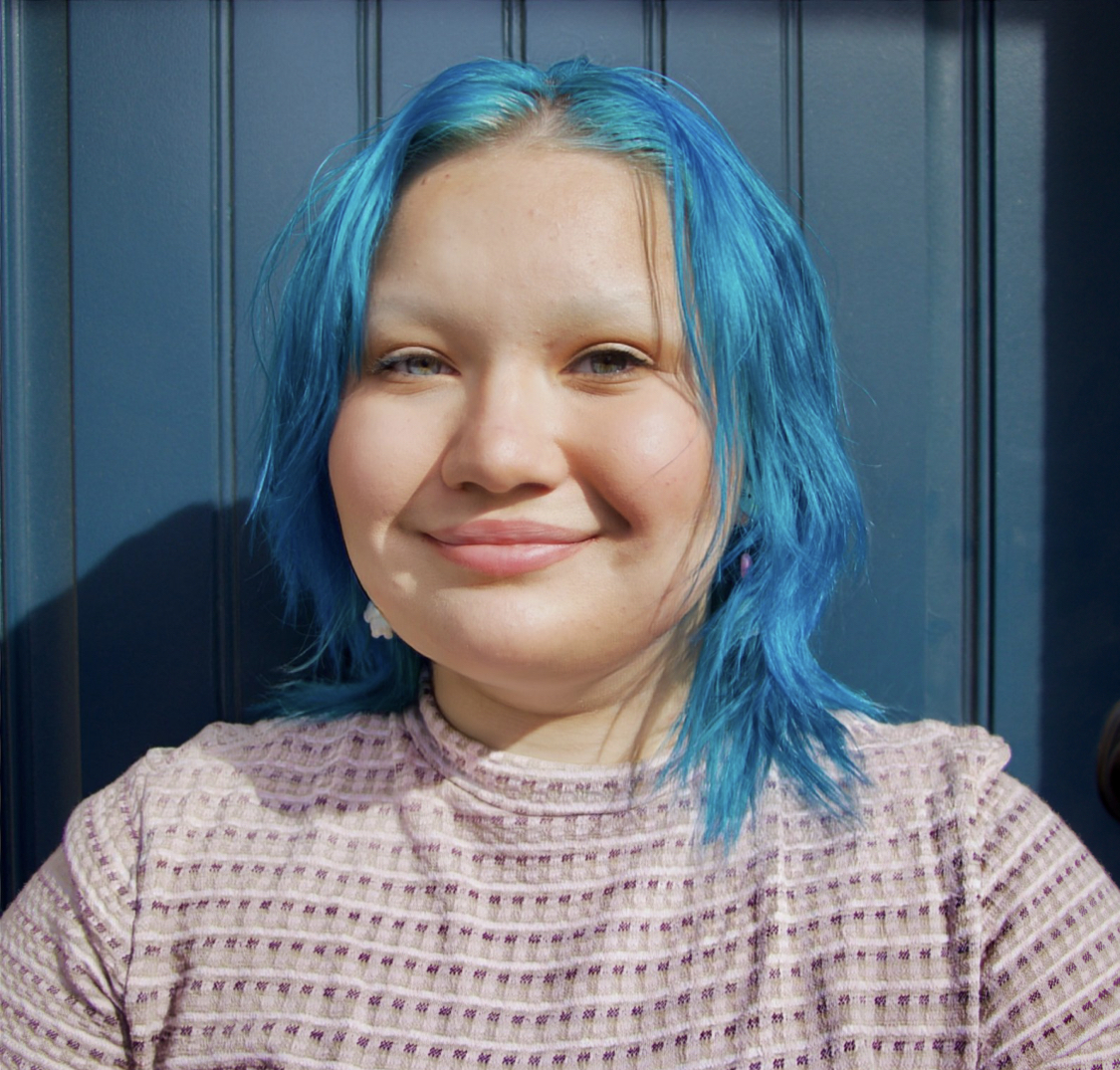 Micha Jones is a writer and aspiring television producer who is dedicated to education and equity. Writing review and feature articles for The Hollywood Insider, they focus on the ways in which media can tell marginalized stories. Through reflecting on the portrayal of social and environmental issues in TV and film, Micha aims to make positive changes in the entertainment industry. Micha's work often carries The Hollywood Insider's signature "mic-drop" perspectives and makes an effort to tell educational and socially progressive stories. They strongly believe in accurate representation in film and emphasize the power of the community.