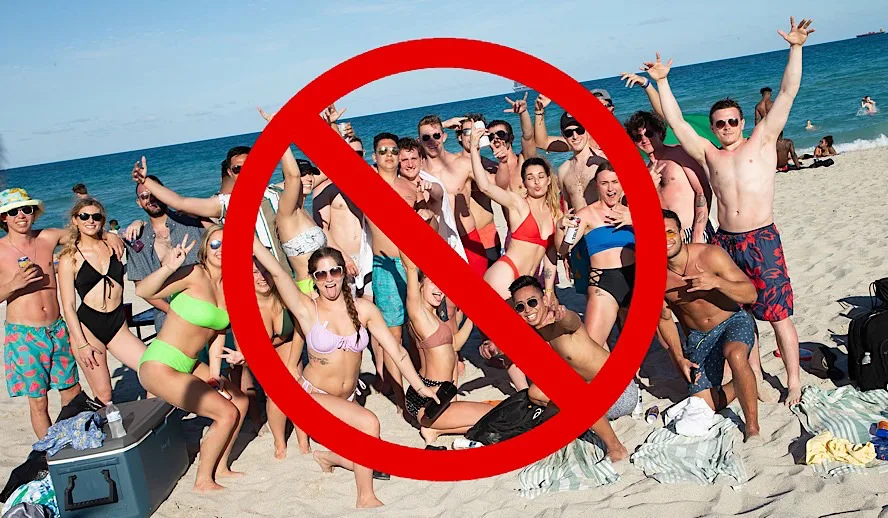 Photo: Bigstock Photo
The Ongoing Outbreak 
The coronavirus pandemic continues to spread throughout the United States, with new cases revealing themselves every day. While many people across the country are self-quarantining to prevent the spread, there is also misinformation spreading almost as quickly. 
Many young adults throughout the country are taking a laid-back attitude to the situation. While the government has issued orders to stay inside and avoid large gatherings, the youthful and healthy think themselves immune to the virus' effects. This had the horrible effect of making them sick, or results in them passing the virus on to friends, loved ones, or strangers. 
Ignoring the Warnings
USA Today revealed that a group of young adults in Kentucky recently threw a "coronavirus party", where a number of people gathered. However, an attendee of this party has now tested positive for coronavirus, meaning that every single person that attended the party is also likely to have COVID-19. 
Kentucky's governor Andy Beshear said about the gathering, "anyone who goes to something like this may think that they are indestructible, but it's someone else's loved one that they are going to hurt. We are battling for the health and even the lives of our parents and our grandparents." 
The Young Are Not Immune
COVID-19 has come to be known as a disease that mostly effects the elderly, or those with prior health conditions. Many young people think that they will not become severely ill from the coronavirus, but this is misinformation. In truth, a very large number of young adults are being hospitalized due to the virus. 
Related article: Coronavirus's Impact on Hollywood: Box Office Loss, Halted Productions and 'No Time To Die' Premiere Delayed?
Video: Hollywood Insider YouTube Channel​
BBC News reported that an 18-year-old died from the coronavirus this week, the youngest person in the United Kingdom to die due to the virus. A 21-year-old woman with no underlying health issues also died from the coronavirus in Buckinghamshire, in South East England, this week. The total number of deaths in the UK rose to 281 on that same day. Last week, STAT reported that the risk of serious disease from coronavirus generally rises with the age of the infected. However, there are still many severe cases in younger people.
The Center for Disease Control put out a report last week which explains the serious effect that COVID-19 can have on people of all ages. The table included with the report explains that of the 2,449 confirmed cases at the time, 700 of the patients were between the ages of 20 and 44. Of these 700 cases, between 14.3% and 20.8% (between 100 and 146) of these young adults were hospitalized. Between 2% and 4.2% (between 14 29) of these cases resulted in an admission to an Intensive Care Unit, and about 1 case resulted in a fatality. 
While the number of fatalities is lower for younger people when compared to older demographics, the potential for death is still there. Hospitalization is a very real possibility for anyone who contracts the coronavirus, regardless of their age or background. 
Related article: The Pandemic: Movies 'Outbreak' and 'Contagion' Compared to the Real Coronavirus – COVID-19
Stopping the Spread 
Even if a young person's life isn't personally threatened by COVID-19, the life of someone they know or love may be threatened. Their friends or family with a compromised immune system may be more susceptible to the virus, and refusing to stay home may spread it to them. 
While the coronavirus presents a threat to young adults as well as older people, there are a number of ways to protect yourself and others. The American Red Cross recently put out a list of tips and strategies for young people to follow in order to combat the spread of COVID-19.
Related article: List of Stars Continuing to Entertain Us Despite Coronavirus Pandemic & Social Distancing
Video: Hollywood Insider YouTube Channel
The idea of social distancing is a major part of containing COVID-19. The Red Cross recommends that people stay at least six feet away from each other, avoid gatherings of more than 10 people, avoid public spaces and avoid non-essential travel. Working from home, if at all possible, is encouraged. 
However, despite the need for social distancing, you don't need to completely disconnect from the world around you. In fact, the Red Cross also put out a number of tips for people to stay connected with friends and family during this time. 
Reaching out to loved ones digitally, such as through video chats, phone calls, texts or social media, is encouraged. Going outside for fresh air is a good idea, get some exercise or walk a pet as long as you're feeling healthy and stay six feet from others. Following religious or spiritual practices from home can provide comfort and emotional strength during this stressful time. 
Related article: 'Onward': Is the Tom Holland and Chris Pratt Starrer, Pixar's Most Dazzling Experience?
​
Work Together To Stop the Pandemic 
COVID-19 is a serious pandemic, that has effected the lives of countless millions around the world. More than 20,000 people have died from the virus, with thousands more alive in serious condition. Young adults are not exempt from this rule, and the virus is easily capable of hospitalizing or killing them. 
Social distancing and self-quarantines must be kept in place, without exception. Be better, do better, act better and stop these "Coronavirus parties" which are a sure way to continue the spread of the virus. Follow the Red Cross guidelines to slow down the rate of infection, and help stop COVID-19. 
​By Thomas McNulty
More Interesting Stories From Hollywood Insider
– A Tribute To The Academy Awards: All Best Actor/Actress Speeches From The Beginning Of Oscars 1929-2019 | From Rami Malek, Leonardo DiCaprio To Marlon Brando & Beyond | From Olivia Colman, Meryl Streep To Bette Davis & Beyond
– Why Queen Elizabeth II Is One Of The Greatest Monarchs | Her Majesty Queen Elizabeth II of United Queendom of Great Britain & Northern Ireland
– Compilation: All James Bond 007 Opening Sequences From 1962 Sean Connery to Daniel Craig
– In the 32nd Year Of His Career, Keanu Reeves' Face Continues To Reign After Launching Movies Earning Over $4.3 Billion In Total – "John Wick", "Toy Story 4", "Matrix", And Many More
– Want GUARANTEED SUCCESS? Remove these ten words from your vocabulary| Transform your life INSTANTLY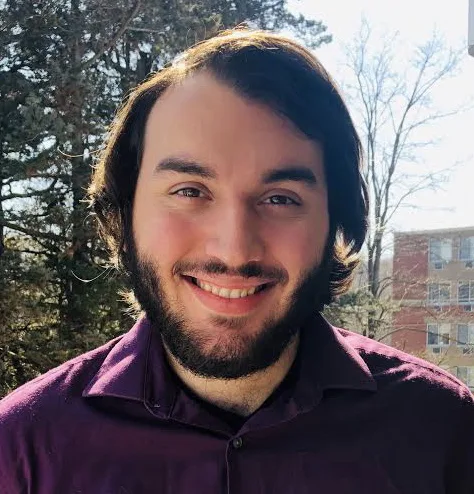 Thomas McNulty believes in thorough research and ethical journalism with a keen awareness of Hollywood trends and news. Thomas likes to look at the bigger picture of where the industry is heading with all forms of entertainment, including movies, TV shows, books, video games and live entertainment that are forms of art and should be treated as such. By drawing connections between these various pieces of entertainment, we are able to come closer to understanding society as a whole. Thomas believes in writing for a publication that promotes ethics and morality and that is why he has chosen Hollywood Insider as the right platform to advocate for positive entertainment.