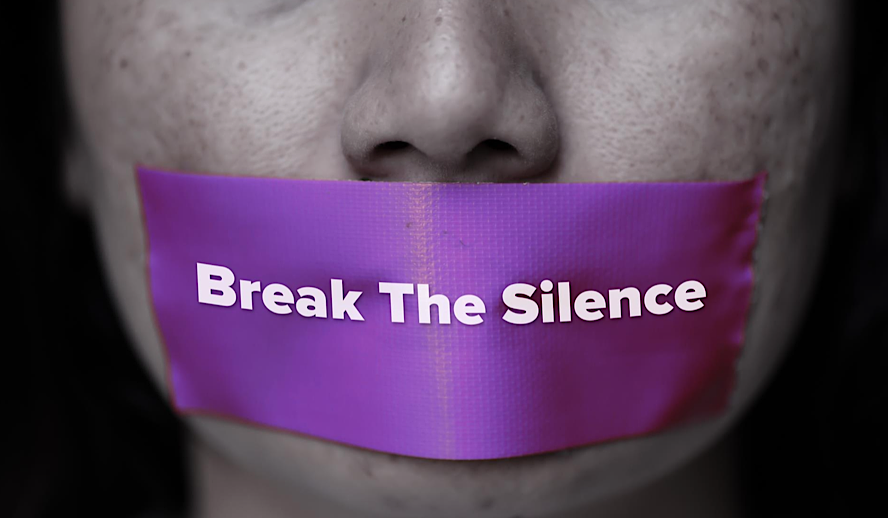 Photo: Stop Domestic Violence
The country has been ordered to refrain from leaving our homes unless essential. We are asked to stay home as that is where we are safest. Are we all safest at home? What about victims of domestic abuse? What happens to those who are forced to quarantine with an abuser? Those domestic violence victims usually felt safest at their place of work or at their school, as that is where they would be safe from falling victim to their abusers. 
Subscribe to Hollywood Insider's YouTube Channel, by clicking here.  
The stay-at-home orders were established to keep our society safe, but the uptick in domestic violence is an unfortunate allergic reaction to these orders. Lockdown exacerbates incidents of domestic violence and the volatile, stressful environment that coronavirus has produced is an unwanted side effect. Police departments from across the country have reported a surge in domestic violence cases as a direct result of the stay at home orders. Under this mandate, abusers and their victims are forced to the confines of their not-so-sweet homes.
Related article: Disney Princess Movies Have Evolved To Magically Unchain Young Women from Societal Pressures
Increased Funding to National Domestic Violence Hotline
Anticipating the problem this could become, the CARES Act established by the Federal Government set aside $47 million for domestic violence in the $2.2 trillion stimulus package signed into law March 27, 2020. This law also included funds for the National Domestic Violence Hotline. This hotline is the only 24/7 center in the nation that has access to service providers and shelters across the U.S. It's hard to argue that domestic violence victims are actually safer at home under the quarantine brought on by COVID-19. How many of these victims would prefer to risk their lives by going to work and getting out of their house to escape their abusers?
Related article: WATCH: Pritan Ambroase On The #metoo Revolution & Powerful Questions That Need Answers
911 Operators May Think They Are Suffering from Deja-Vu
With a rise in domestic violence calls to police around the country, we have to imagine that this number is significantly under reported. No, our police departments are not under reporting statistics such as other countries are allegedly under-reporting COVID-19 related deaths. Instead, we have to consider that not every victim has access to privacy in their homes, making it impossible to call for help. Not only are the police department fielding more domestic violence phone calls, but domestic violence websites have seen a surge in the number of visits.
Limited Time Offer – FREE Subscription to Hollywood Insider, click here
The unemployment domino effect caused by this virus, as well as other factors including existing depression may contribute to the volatility behind closed doors. In the United States, the National Domestic Violence Hotline has noted that a growing number of callers state their abusers are using COVID-19 as a method of further isolating them from the outside world, which includes communication with friends and family while social distancing. It is understood that domestic abusers thrive on control.
Related article: Video: 'Star Wars': Change in Female Roles in 43 Years of the Franchise – Carrie Fisher to Natalie Portman to Daisy Ridley & More
Medical Care for Victims of Domestic Violence
In a time when we are battling an invisible enemy, everyone feels a lack of control to a degree. This may be a hard pill for an abuser to swallow, but we shouldn't be focused on the thought process or psyche of the abusers, but rather of the victims and how to keep them safe while under quarantine. It is possible that if a victim is physically assaulted or abused while behind closed doors, they may fail to seek medical care out of fear of contracting COVID-19 if they visit a hospital.
It is a lose-lose situation for everyone involved, except the abuser. The abusers in this situation have seen their victims delivered to them on a silver platter, unable to leave or move about freely out of crippling fear of retaliation or getting sick if they venture outside of their homes.
Related article: The Verified Complete List of Every Female Best Director Oscar Winner: Fact-Checked Series
Where Do We Go from Here?
It may be impossible for victims of abuse to escape to a shelter as the 6-foot distance in between individuals may be impossible to maintain. Retreating to a parent or family member's house is also not an option out of fear of unknowingly carrying and spreading the virus. This is a realistic fear, as we now understand that up to 50% of Coronavirus carriers are asymptomatic. What options are available in such a tough situation?
This has been an increasing issue in other countries who are experiencing stay-at-home orders as well, it isn't exclusive to the United States. Proposing a realistic solution should be a joint effort between countries, just as studying to find a COVID-19 vaccine is. The pandemic of domestic violence has been infecting abusers and their victims since the beginning of time.
Related article: EXCLUSIVE: Ayushmann Khurrana Interview – India's Tom Hanks is Transforming Bollywood and Indian Society while Destroying Toxic Masculinity
Related articles:  A Tribute To The Academy Awards: All Best Actor/Actress Speeches From The Beginning Of Oscars 1929-2019 | From Rami Malek, Leonardo DiCaprio To Marlon Brando & Beyond | From Olivia Colman, Meryl Streep To Bette Davis & Beyond
Let's merge the great minds of the world to conceive a cure. More severe punishment for abusers? More funding for shelters to support victims? Either way, it is commendable that the Federal Government allotted funds to support the victims of domestic violence stemming from the COVID-19 quarantine.
On a positive note, New York Governor Andrew Cuomo announced on Monday, April 13, 2020 that New York, the epicenter of the US outbreak, has flattened the curve by stating, "The worst is over." This is a small but hopeful source of positivity for our country, including domestic violence victims. 
SHARE THIS ARTICLE OR THE LINKS BELOW TO HELP PEOPLE
For more information or to get help from the National Domestic Violence Hotline, call 1-800-799-SAFE (7233). Advocates are available 24/7 in more than 200 languages. All calls are free and confidential. A confidential, one-on-one chat session with a Hotline advocate is also available by visiting the website.
By Raquel Kokkoros
More Interesting Stories From Hollywood Insider
– A Tribute To The Academy Awards: All Best Actor/Actress Speeches From The Beginning Of Oscars 1929-2019 | From Rami Malek, Leonardo DiCaprio To Marlon Brando & Beyond | From Olivia Colman, Meryl Streep To Bette Davis & Beyond
– Why Queen Elizabeth II Is One Of The Greatest Monarchs | Her Majesty Queen Elizabeth II of United Queendom of Great Britain & Northern Ireland
– Compilation: All James Bond 007 Opening Sequences From 1962 Sean Connery to Daniel Craig
– In the 32nd Year Of His Career, Keanu Reeves' Face Continues To Reign After Launching Movies Earning Over $4.3 Billion In Total – "John Wick", "Toy Story 4", "Matrix", And Many More
– Want GUARANTEED SUCCESS? Remove these ten words from your vocabulary| Transform your life INSTANTLY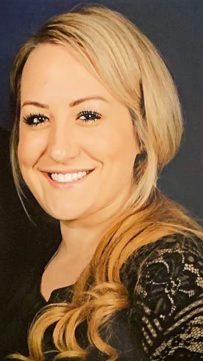 Raquel Kokkoros is currently a writer for Hollywood Insider. Enchanted by the illustriousness of cinema, Raquel is proud to contribute to a team that prioritizes quality journalism and respect for the entertainment business being utilized as a tool to better the world. Raquel believes in emphasizing elements of film and television that deserve an unbiased platform. Proud to provide an optimistic stage for the diverse offerings of Hollywood, Raquel enjoys writing from a fair, understanding, and truthful perspective –  a philosophy that embodies the ethos of Hollywood Insider.