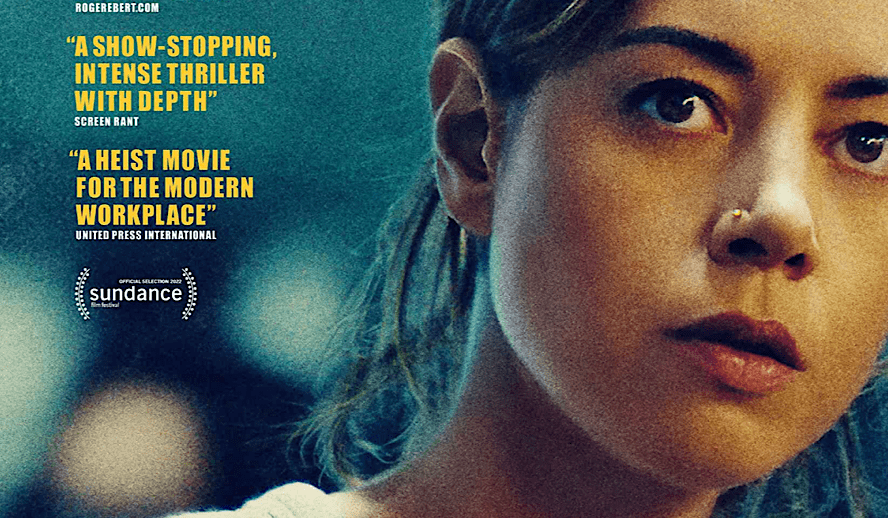 Photo: 'Emily the Criminal'
Intro
Spoiler: In 'Emily the Criminal' Emily becomes a criminal, but the events in the movie hardly signify her first run-in with the law. Despite being a talented artist, Emily (Aubrey Plaza) is an adrift 30-something trying to make ends meet working for a catering service. She's tired of asking her old art school friend, a successful graphic designer named Liz (Megalyn Echikunwoke), for an interview at her firm, but her crushing $70,000 in student debt has made her desperate. Adding to her misfortune is a past assault conviction, which has made her less than a desirable candidate. But when she agrees to cover a co-worker's shift, he plugs a number in her phone and tells her to text it for a quick buck. An anonymous text and a mysterious address later, Emily finds herself in the back of an abandoned retail store facing a choice: purposely break the law for a little bit of cash on the side or deliver some more lasagnas. 
Things to do: 
Click here to read more on

The Hollywood Insider's

vision, values and mission statement here – Media has the responsibility to better our world –

The Hollywood Insider

fully focuses on substance and meaningful entertainment, against gossip and scandal, by combining entertainment, education, and philanthropy.
The ringleader of the little scam she's found herself in, Youcef (Theo Rossi), wants them to buy flat screens with some fake credit cards for a $200 payday. He lets the room of people know that if they have any problems with it, they are free to leave. Doubt written on her face, Emily decides to bail, but when Youcef, soft-spoken and rather charming for a criminal, asks her what her problem is, it surprises you. "What if the cards don't work?" she asks him from the doorway.  Emily has no moral hang-ups about the job, she has logistical ones. It's something we start to learn about her.  Credit to Plaza's impressively layered performance and John Patton Ford's script, 'Emily the Criminal' teaches you to rewire your preconceptions about a character like Emily.
Related video: Full Commentary – Cast & Crew Spills Secrets on Making of 'Elvis' | In-Depth Scoop | Austin Butler
Related video: Full Rendezvous At the Premiere of 'Elvis' with Reactions from Stars | Austin Butler, Baz Luhrmann
Related video: Come Behind The Scenes of 'Elvis' | Austin Butler, Tom Hanks and Baz Luhrmann
'Emily the Criminal' – The Curious Case of Aubrey Plaza
Plaza's performance belies the idea that women can only play an anti-hero as some sort of seductress/Siren. One infuriating detail though is Plaza's comically inconsistent Newark accent. She changes her pronunciations not just from scene to scene, but from line to line to create an ultimate distraction for an otherwise impressive performance. But Emily is not afraid to get her hands dirty like the men she's up against, and oftentimes more than they are. Plaza has begun to carve out a niche for playing unexpected roles in almost intentionally off-putting ways. Like her role as a satanic nun in 'The Little Hours' or her performances as the vulgar-hot girl in movies like 'Mike and Dave Need Wedding Dates' and 'Dirty Grandpa.' Plaza started as a comedienne, initially as a member of the Upright Citizen's Brigade and later in her most prominent role as the devious April Ludgate in the beloved sitcom 'Parks and Recreation.' Plaza gets mileage out of zigging where most zag, giving her the reputation as a bit of a wild card, but it's captivating on screen. 'Parks and Rec' wrote the character of April for Plaza, once they discovered her darkly funny, chaotic performance. 
Plaza has proven to be capable of drama, too, in films like 'Ingrid Goes West' and 'Black Bear,' demonstrating a willingness to be dark outside of comedic context, though admittedly, it's hard to tell with her. "I'm more often misunderstood in my everyday interactions, which still continues to make me laugh," Plaza explained in a Cosmopolitan interview. "Like all my text messages are getting misconstrued – I think people think that I'm never serious, but a lot of times I'm just saying what I actually think. I've heard more than once that I'm intimidating, that I'm on the offensive all the time, but I'm not." The truth is that what Plaza brings to a role is completely singular because she partly can't even help it. "People project my characters onto me and it's just the tone of my voice or the rhythm of how I speak that sounds like I'm being a jerk or something." 
Related article: MUST WATCH – The Hollywood Insider's CEO Pritan Ambroase's Love Letter to Black Lives Matter – VIDEO
Related article: Why Queen Elizabeth II Is One Of The Greatest Monarchs | Her Majesty Queen Elizabeth II of United Queendom of Great Britain & Northern Ireland (Video Insight)
Related article: All Best Actor/Actress Speeches From The Beginning Of Oscars 1929-2019 | Hollywood Insider
Related article: The Hollywood Insider's CEO Pritan Ambroase: "The Importance of Venice Film Festival as the Protector of Cinema"
Related article: The Masters of Cinema Archives: The Hollywood Insider Pays Tribute to 'La Vie En Rose', Exclusive Interview with Director Olivier Dahan
Related article: – Want GUARANTEED SUCCESS? Remove these ten words from your vocabulary| Transform your life INSTANTLY
Plaza's real-life curse is also her gift for acting. While she is distinguishably herself in her roles due to her mannerisms, it actually highlights the depth of the character she's playing — luckily, it's often in a good way. In every way she herself is complicated, and so do her characters become. It's the same quality great actors like Matthew McConaughey and Al Pacino have. Even though Plaza seems to be capable of only playing herself, her real-life idiosyncrasies underscore the authenticity of her acting. 
Plaza's signature deadpan keeps the viewer on their toes about Emily. The more we know about her history, like the assault conviction that looms in her background, the more we can predict her future, but Ford in his debut film does excellent work in keeping you guessing about her. 
Related video: EVOLUTION: Every Tom Cruise Role From 1981 to 2021, All Performances Exceptionally Poignant
Related article: A Tribute to Johnny Depp: The Actor and Musician Who Defined Range
Related video: EVOLUTION: Every Johnny Depp Role From 1984 to 2020, All Performances Exceptionally Poignant
Related article: A Tribute to the Hero & President Volodymyr Zelenskyy: Comedian/Actor, Ukraine's President and Heroic Leader
Emily the… 
No, crime was never the life she chose willingly, but Emily has never gone down without a fight. We know vaguely of her assault conviction, but looking at her, we give Emily the benefit of the doubt. Then, as the story progresses we realize Emily's desperation does not make her a damsel in distress, but a cunning and tenacious opponent for anyone. 
After her first gig, the next is stealing a car for ten times the cash, but this time Emily escapes by the skin of her teeth and some blood from her nose. Luckily, she had her self-defense ready: pepper spray. Her desperation pushes her to return, and with romantic tension brewing, Emily has Youcef handing over the secrets to his scam. Once she begins her own illicit business, in partnership with Youcef, her self-defense looks an awful lot like offense. From pepper spray, it becomes tasers and box cutters. Whenever Emily seems cornered, she finds a way to punch back and punch back harder. By the end, Emily's full breadth is realized on screen, in stride with Plaza's brooding expressions, as she delivers a line that feels like the ethos of the film. "Motherfuckers will just keep taking from you and taking from you until you make the rules yourself. That's what this is about!"
Mixed in with Emily's character, as well as the landscape of the film which largely takes place in the dilapidated urban sprawl of lower-class LA, is the modern class struggle. At a fundamental level, Emily's story is a familiar one, of the oppression of student debt and the immobility of class. In true Millennial fashion, Emily wears many hats to garner different streams of income. Literally, too, in the movie, as on her first job, Emily grabs one of those brandless, nondescript hats off the shelf of the department store. The kind Hollywood has always had criminals wear. It's Emily's initiation into her criminality, but it doesn't last long as a mall cop confiscates it from her. Later, though, Emily's criminal hat reappears in a montage of her now burgeoning crime career. Eventually, it's the hat that jeopardizes her and Youcef's security. 
Related article: EVOLUTION: Every Henry Cavill Role From 2001 to 2021, All Performances Exceptionally Poignant
Related article: EVOLUTION: Every Chris Evans Role From 1997 to 2020, All Performances Exceptionally Poignant
Related article: #metoo Revolution: Powerful Questions That Need Answers
Related article: FACT-CHECKED Series: Timothee Chalamet and 32 Facts about The Young Superstar
Emily's rage is emblematic of the rage her generation feels against an increasingly unfair economy. When Liz finally gets an interview at her cushy ad agency, Emily discovers it's only an unpaid internship, while the boss (Gina Gershon) insists that she should be grateful for the opportunity. It becomes a moment of the old guard feminism vs. a newer, more class-conscious wave. "I was the only woman in the room," she disdainfully tells Emily of the sexism she overcame. "Well you had a job," says Emily coldly. "You were being paid."
These days, people are becoming more and more desperate to compensate for student debt and the high price of living, often to the apathy of older generations. It's left people like Emily angry, morally flexible, and confused.  In a conversation with Youcef's immigrant mother, she asks Emily, "What do you do?" She's answered in a variety of ways throughout the film to that point, including telling a LA yuppie the truth about her scams. But here Emily offers some vulnerability. "I don't know yet" she tells her, adding "yet" like she's speaking to her own mother. But despite her tenacity, we realize Emily is directionless, and has been like so many others pushed into the life she lives. Youcef's mother is sweet, though, and reassures her and even tries out some suggestions of her own: "Emily the teacher. Emily the model. Emily the… something."
Oh, if only she knew.
Plaza can be seen in several upcoming projects including 'Spin Me Round' with Alison Brie, as well as a new FXX show entitled 'Little Demon' with Danny DeVito.
By Patrick Lynott
Click here to read The Hollywood Insider's CEO Pritan Ambroase's love letter to Cinema, TV and Media. An excerpt from the love letter: The Hollywood Insider's CEO/editor-in-chief Pritan Ambroase affirms, "We have the space and time for all your stories, no matter who/what/where you are. Media/Cinema/TV have a responsibility to better the world and The Hollywood Insider will continue to do so. Talent, diversity and authenticity matter in Cinema/TV, media and storytelling. In fact, I reckon that we should announce "talent-diversity-authenticity-storytelling-Cinema-Oscars-Academy-Awards" as synonyms of each other. We show respect to talent and stories regardless of their skin color, race, gender, sexuality, religion, nationality, etc., thus allowing authenticity into this system just by something as simple as accepting and showing respect to the human species' factual diversity. We become greater just by respecting and appreciating talent in all its shapes, sizes, and forms. Award winners, which includes nominees, must be chosen on the greatness of their talent ALONE.
I am sure I am speaking for a multitude of Cinema lovers all over the world when I speak of the following sentiments that this medium of art has blessed me with. Cinema taught me about our world, at times in English and at times through the beautiful one-inch bar of subtitles. I learned from the stories in the global movies that we are all alike across all borders. Remember that one of the best symbols of many great civilizations and their prosperity has been the art they have left behind. This art can be in the form of paintings, sculptures, architecture, writings, inventions, etc. For our modern society, Cinema happens to be one of them. Cinema is more than just a form of entertainment, it is an integral part of society. I love the world uniting, be it for Cinema, TV, media, art, fashion, sport, etc. Please keep this going full speed."
More Interesting Stories From The Hollywood Insider
– Want GUARANTEED SUCCESS? Remove these ten words from your vocabulary| Transform your life INSTANTLY
– A Tribute to Martin Scorsese: A Complete Analysis of the Life and Career of the Man Who Lives and Breathes Cinema 
– Do you know the hidden messages in 'Call Me By Your Name'? Find out behind the scenes facts in the full commentary and In-depth analysis of the cinematic masterpiece
– A Tribute To The Academy Awards: All Best Actor/Actress Speeches From The Beginning Of Oscars 1929-2019 | From Rami Malek, Leonardo DiCaprio To Denzel Washington, Halle Berry & Beyond | From Olivia Colman, Meryl Streep To Bette Davis & Beyond
– In the 32nd Year Of His Career, Keanu Reeves' Face Continues To Reign After Launching Movies Earning Over $4.3 Billion In Total – "John Wick", "Toy Story 4", "Matrix", And Many More
emily the criminal, emily the criminal, emily the criminal, emily the criminal, emily the criminal, emily the criminal, emily the criminal, emily the criminal, emily the criminal, emily the criminal, emily the criminal, emily the criminal, emily the criminal, emily the criminal, emily the criminal, emily the criminal, emily the criminal, emily the criminal, emily the criminal, emily the criminal, emily the criminal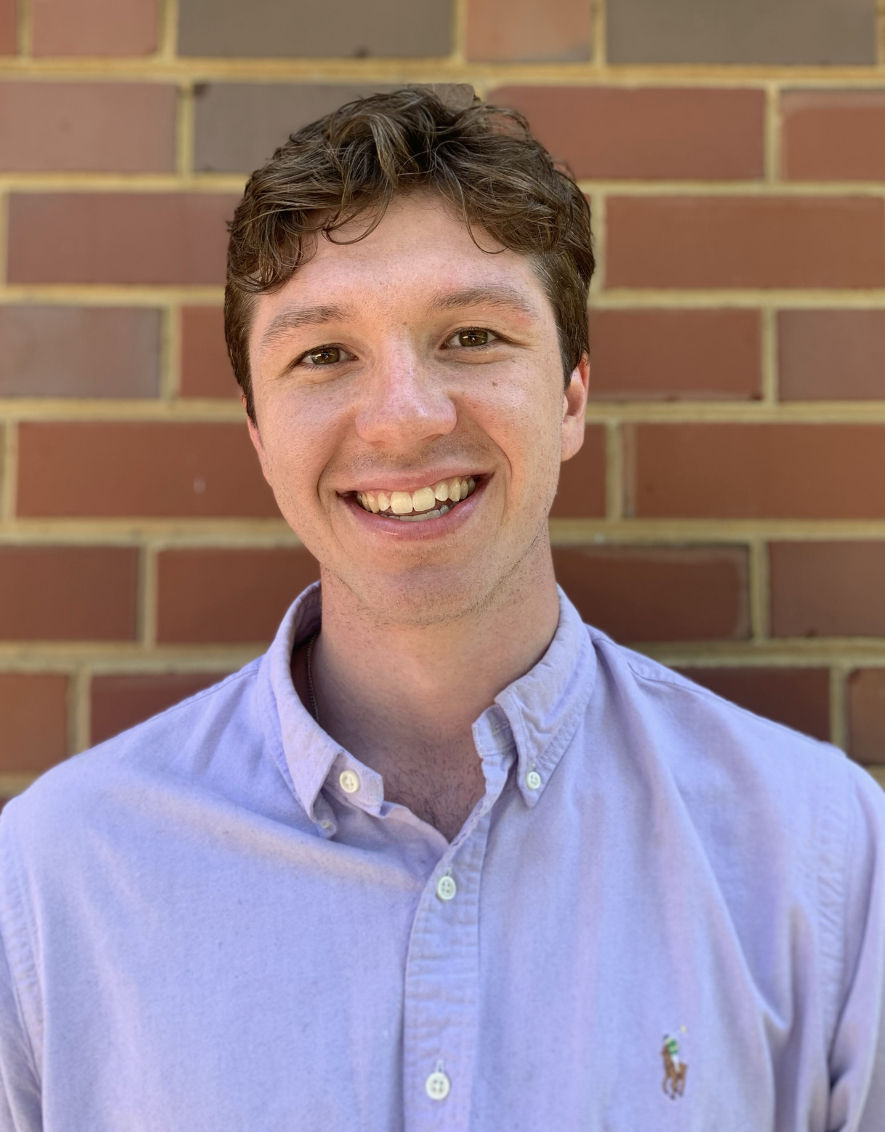 Patrick Lynott is a writer and screenwriter. He cares about Cinema. He cares about meaningful stories. And he cares about preserving and elevating things that people work long and hard on.Despite the incessant barrage of "content" vying for his (and everyone's) attention, he believes it's never been more important to pedestalize labors of real art across from a spectrum of voices. The Hollywood Insider is one of the few networks committed to doing this through substantive coverage of quality entertainment. The future of good Cinema and healthy culture relies on outlets and people willing to champion those values. Here's to that future.