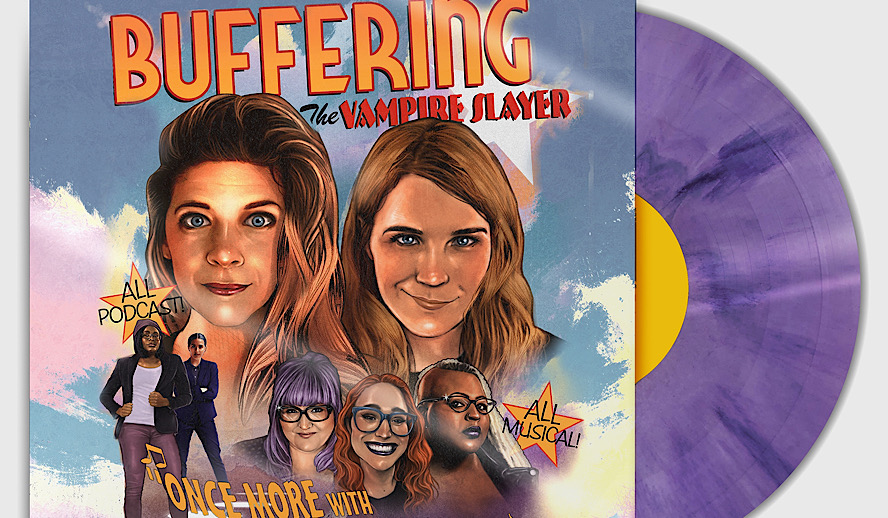 Photo: 'Buffering the Vampire Slayer'
The popularity of the classic supernatural drama series 'Buffy the Vampire Slayer' hasn't waned since its final episode in 2003. In fact, the saga of teenage Chosen One Buffy Summers (Sarah Michelle Gellar) and her friends remains one of the best TV shows ever for its strong and complex female characters, its innovative storytelling, and its resonance with audiences of all ages. To this day, 'Buffy' is still endlessly analyzed by academics, continued in comic book form, and explored by avid fans through rewatch podcasts. One such ongoing podcast, Buffering the Vampire Slayer, has garnered its own dedicated community of fans for its feminist, queer, and inclusive approach to and analysis of the show, its original songs about each episode, and its trademark exuberance and humor.
Related article: Sarah Michelle Gellar: A Living Icon, Champion of Empowered Femininity
Related article: Why 'Buffy the Vampire Slayer' Is Still One of the Best TV Shows Ever
'Buffering the Vampire Slayer' Absolutely Slays
I am a big fan of this critically acclaimed podcast, which has been downloaded over 7 million times and been named a top podcast of the year by publications like TIME, Esquire, and Paste Magazine. Buffering is hosted by acclaimed musician Jenny Owen Youngs, whose work has been praised by The New York Times, Stereogum, Vice, NPR Music and more, and writer and educator Kristin Russo, who co-founded the organizations Everyone Is Gay and My Kid Is Gay and is the author of This is a Book for Parents of Gay Kids. Their enthusiasm for 'Buffy', commitment to building community, and witty and emotional original songs about the show make the podcast something incredibly special.
Listen to Daily Hollywood Insider Podcasts on Apple Podcasts and/or Spotify
Youngs is a longtime 'Buffy' fan and converted Russo after some initial resistance. Their shared love of the series inspired them to start their podcast about it in 2016, and they're currently in season 6 of the 'Buffy' series. "You have this beautiful display of human existence, with Buffy and with all of the lives that touch hers," Youngs said in an interview about why she loves the show. "You see incredible narratives about queer life, about self-discovery, about chosen family." In another interview, Russo said, "It's like the most specific thing and the most universal thing at the same time. 'Buffy' is a show that you can watch at various points in your life and take away an entirely different meaning from."
The podcast has grown a global community of listeners (nicknamed Scoobies after Buffy's friend group, the so-called Scooby Gang) and the hosts have organized live tapings, online watch parties, the annually sold-out 'Buffy' prom, and support for social justice causes. Russo and Youngs have even interviewed multiple 'Buffy' cast members over the course of their show, such as James Marsters (Spike), Charisma Carpenter (Cordelia), Seth Green (Oz), and Juliet Landau (Drusilla). Their affiliated podcast Angel On Top about the 'Buffy' spin-off series 'Angel' continues to enrich Buffering's community and explore the 'Buffyverse'.
Related article: The Cast of 'Buffy' Reunites to Condemn a New Antagonist: Creator Joss Whedon | Buffy the Abuser Slayer?
Related article: The New 'Mr. & Mrs. Smith': Donald Glover and Phoebe Waller-Bridge to Create and Star in New Amazon Series
Follow Hollywood Insider Podcasts on SPOTIFY
The Musical Episode "Once More With Once More, With Feeling"
Buffering is known for its fabulous and creative original music. Youngs and Russo have made jingles for favorite characters like Cordelia (Carpenter) and for running gags in the podcast like "hell-math," convoluted equations they concoct about life on the Hellmouth, a hotspot of supernatural activity situated underneath Sunnydale High School. Best of all, each podcast episode features an original song written by Youngs and Russo inspired by the 'Buffy' episode they're discussing. Buffering has certainly raised the stakes (pun intended; Buffy Summers would approve) in the new February 10 podcast episode about "Once More, With Feeling," the groundbreaking musical episode of 'Buffy the Vampire Slayer'. This Buffering episode, entitled "Once More With Once More, With Feeling," is not to be missed. Like the 'Buffy' episode it covers, the podcast episode is a complete musical and boasts a whopping 17 original tracks, the same number of songs as "Once More, With Feeling."
The musical podcast episode opens with the hosts' usual introduction set to music in "Overture / Hello and Welcome." Their ode to bad boy vampire Spike in "Problematic Fave" (featuring Joanna Robinson with Steph Barker on drums) will be stuck in your head for days with its beachy, upbeat tune and exuberant refrain of "mmm ba-ba-ba-ba, Spike looks good!" "Stereotype Buffet" (featuring Alba Daza and Mackenzie MacDade, with Barker on drums, and written by Daza, MacDade, and Youngs) takes a look at the problematic portrayals of race and gender in 'Buffy', particularly the demon Sweet (Hinton Battle) in "Once More, With Feeling." The emotional and haunting track "Once More, With Feeling," with Ben Thornewill (Jukebox the Ghost) on piano, captures the heartbreaking moment in which Buffy admits to her friends that she had been in heaven before they resurrected her. By the time you get to "The End of the Episode," you'll likely be feeling that you too have been ripped from heaven. Luckily, you can hit play on the soundtrack once more, with feeling—so, so many feelings.
Related article: MUST WATCH – Hollywood Insider's CEO Pritan Ambroase's Love Letter to Black Lives Matter – VIDEO
Subscribe to Hollywood Insider's YouTube Channel, by clicking here. 
Follow Hollywood Insider on Apple Podcasts by Clicking Below: 
Each song in "Once More With Once More, With Feeling" is written by Youngs and Russo, produced by Youngs, Russo, and John Mark Nelson, and performed by Youngs and Russo with a little help from their friends. The episode features musical guests including New York Times bestselling author Gaby Dunn, LaToya Ferguson (The A.V. Club/Paste Magazine, Angel On Top podcast), Joanna Robinson (Vanity Fair, A Cast of Kings podcast), among others. Like the rest of their repertoire of Buffering songs, the tracks on "Once More With Once More, With Feeling" are whimsical, heartfelt, and witty, often poking good fun at the 'Buffy' characters and the 'Buffyverse'.
I had the opportunity to speak with Russo and Youngs about the making of this ambitious and incredible undertaking, their favorite thing about Buffering, and what fans can expect in the future of the podcast. Speakers are indicated by initials before each question and answer.
The Making of the Musical Podcast Episode
Claire L. Wong (CLW): What inspired you to write the entire podcast episode for "Once More, With Feeling" as a musical? At what point did you realize just one song wasn't going to be enough?
Jenny Owen Youngs (JOY): We've been thinking about what we would do for this episode since we started the podcast. We had a lot of different ideas, but we didn't land on "make a musical episode of the podcast, to mirror the musical episode of the show" until more recently. Even once we'd figured out that much, we were planning on fewer songs, maybe seven or eight. It took a few months of writing the first batch of songs to realize that the only thing we felt would do the concept justice was a one-for-one track listing, right down to the overture and the coda.
Related article: The Power of Positivity: Ikorodu Bois + Chris Hemsworth + Russo Brothers + Sam Hargrave
Limited Time Offer – FREE Subscription to Hollywood Insider
Click here to read more on Hollywood Insider's vision, values and mission statement here – Media has the responsibility to better our world – Hollywood Insider fully focuses on substance and meaningful entertainment, against gossip and scandal, by combining entertainment, education, and philanthropy. 
CLW: As an avid listener of your Buffering songs, it's clear you excel at conveying narrative, humor, and creating an all-around awesome song for each episode. What was it like creating so many songs using multiple music genres for this episode, versus only one song?
Kristin Noeline Russo (KNR): Dear lord, it was very, very, very intense and involved and fun and difficult and a massive learning experience for us both as collaborators. We have almost all of our writing sessions recorded on Zoom, and there were so many hours of footage by the end that I needed an external drive just to hold them!
We truly did not know what we were going to create when we started crafting the songs—the first song we wrote was the fourth track, a response to "You Make Me Complete" in which we wonder about what exactly is happening between these two queer witches, and we knew we wanted to style that song to sound like we were at a Renaissance Faire, given Tara's (Amber Benson) attire. We tried to allow each song to show itself to us as we journeyed, but as they stacked up to six, seven, eight, we also started to consider the whole and did our best to ensure that there would be a good variety of styles and sounds interspersed.
CLW: Do any 'Buffy' quotes come to mind that convey or summarize your feelings about the experience of making this episode?
JOY: Given that creating this episode has taken up a massive part of our lives for the last six months, I've got to go with a slightly modified quote from Season 3, Episode 22: "Graduation Day, Part Two."
Oz: "Guys, take a moment to deal with this. We survived."
Buffy: "It was a hell of a battle."
Oz: "Not the battle. High school. Making the podcast." 😀
Related article: Hollywood Insider's CEO Pritan Ambroase: "The Importance of Venice Film Festival as the Protector of Cinema"
Related article: The Masters of Cinema Archives: Hollywood Insider Pays Tribute to 'La Vie En Rose', Exclusive Interview with Director Olivier Dahan
Collaborating with Friends and Fans
CLW: Fans of the podcast will no doubt be excited to hear other hosts and friends pop in for a song or two in this episode. What was it like collaborating with friends for the musical aspect of Buffering?
KNR: It was so incredible to bring some of our most beloved pod-friends into the musical universe, and was also extra challenging because of the pandemic! In "the before times," Jenny and I would have likely been together for some of the writing and recording, and also would have probably gone out to LA where many of our special guests are based to collaborate in person—but we did everything remotely! We worked together with an absolutely brilliant producer, John Mark Nelson, who truly deserves a standing ovation for how hard he worked to pull so many elements together.
We were so thrilled, also, to get to have so many people pop in to sing about some of their touchstone topics: LaToya Ferguson with all of her TV and pop culture history knowledge, Joanna Robinson who continued to swoon with us on our shared love of Problematic Faves, Alba Daza and Mackenzie MacDade taking an important look at the demon Sweet, and Gaby Dunn—well, Gaby Dunn of course simply showing up to talk about how much she loves being mentioned. Ha!
CLW: What was it like receiving voice recordings from Scoobies around the world? Which songs are their voices featured in?
KNR: This was one of our absolute favorite parts of recording!!! When we started doing virtual live tapings at the start of the pandemic, I had the idea to ask everyone to pull out their phones at the end of the event and record themselves "howling out" with us (we say "Awoooooooo" at the end of each episode)—we knew it would be fun, but we certainly did not expect to be sobbing at how absolutely powerful it was to hear ourselves all together.
The Buffering community has been an anchor for so many of us over the past several years, and it was like—as cheesy as it sounds!!—that in that shared "Awooooooo" we were all actually together for a moment. So, early on in the process of recording for "Once More, With Feeling," we knew we wanted to bring the community voices in, too. We decided to bring everyone in on the second track, "Big F*cking Nerds," since it seems to be a trait we all share.
Related article: Why Noname Turned Down the "Judas and the Black Messiah" Soundtrack | Whitewashing Black History
Related article: Kristen Stewart Looks Remarkable as Diana the "People's Princess" in 'Spencer'
Past Favorites, Present Community, and Future Plans
CLW: You've now created more than 100 songs about 'Buffy the Vampire Slayer'—what a feat! It might be tough to choose, but do you have a favorite song or a few favorite songs you've created? Are there any behind-the-scenes stories as to why those songs are most meaningful to you?
JOY: It is really tough to choose, the songs are all so dear to us! I always feel the most connected to the songs of whatever season we're currently in, so my answer (today) is the songs we made for "Bargaining Parts 1 and 2." Most of our songs are from Buffy's perspective and in my voice, but the introduction of the Buffybot opened an exciting new character to explore without needing to cast a new voice. We got to examine the perspectives of the Buffybot and the newly resurrected Buffy, and their somewhat parallel existential crises.
It's our custom to make the songs from two-parter episodes related to one another somehow, and in this case we worked with a lot of the same melodies and instrumental figures in both songs, but produced them individually to match the makeup of each narrator: organic, legato piano for Buffy, rigid synthesizers and robotic vocal treatment for Buffybot. My favorite part of making the songs is finding the emotional thread, and thinking about this robot who knows the people around her wish that she was actually the person she's just a crude approximation of… woof. That is a fun (and sad) song to write!
CLW: What is your favorite thing about the journey Buffering has gone on? Any words of wisdom to share that you've learned from this experience?
JOY: The best thing about making the show is getting to be a part of the beautiful, brilliant community that has built itself up around the podcast. We get to be part of something much bigger than ourselves, that starts from a place of love—shared love for a show that has touched all of us.
Related article: The Masters of Cinema Archives: Hollywood Insider Pays Tribute to 'Dil Se', Exclusive Interview with Director Mani Ratnam
Related article: New Releases: Your Comprehensive Guide to Every New Movie Coming Out in February 2021
CLW: What are you looking forward to in Buffering's future?
KNR: Well, first a nap. Then after a nap, wow, we have to tackle THE REST OF SEASON 6!!! If you know the series, you know what a doozy Season 6 is—we have plans to do some big, thematic episodes on topics like mental health, addiction, and consent as the season progresses where we will have conversations with some folks in our Buffering community who work in those areas and can speak brilliantly to the way the show navigates them. We also can't wait to be able to join back together again for live tapings and our annual 'Buffy' proms; as much as the virtual events of the past year have shown us other ways to gather (and we will continue them, too!), we cannot wait to be back together again, in one space, dancing to '90s music and dressed in our Ren Faire best.
Listen to the Buffering the Vampire Slayer podcast episode "Once More With Once More, With Feeling," out now on the Buffering website and wherever you get your podcasts.
We would like to thank Kristin Russo and Jenny Owen Youngs for this interview. We would also like to thank Chris Vinyard for making this interview possible.
Click here to read Hollywood Insider's CEO Pritan Ambroase's love letter to Black Lives Matter, in which he tackles more than just police reform, press freedom and more – click here.
An excerpt from the love letter: Hollywood Insider's CEO/editor-in-chief Pritan Ambroase affirms, "Hollywood Insider fully supports the much-needed Black Lives Matter movement. We are actively, physically and digitally a part of this global movement. We will continue reporting on this major issue of police brutality and legal murders of Black people to hold the system accountable. We will continue reporting on this major issue with kindness and respect to all Black people, as each and every one of them are seen and heard. Just a reminder, that the Black Lives Matter movement is about more than just police brutality and extends into banking, housing, education, medical, infrastructure, etc. We have the space and time for all your stories. We believe in peaceful/non-violent protests and I would like to request the rest of media to focus on 95% of the protests that are peaceful and working effectively with positive changes happening daily. Media has a responsibility to better the world and Hollywood Insider will continue to do so."
More Interesting Stories From Hollywood Insider
– Want GUARANTEED SUCCESS? Remove these ten words from your vocabulary| Transform your life INSTANTLY
– Compilation: All James Bond 007 Opening Sequences From 1962 Sean Connery to Daniel Craig
– Do you know the hidden messages in 'Call Me By Your Name'? Find out behind the scenes facts in the full commentary and In-depth analysis of the cinematic masterpiece
– A Tribute To The Academy Awards: All Best Actor/Actress Speeches From The Beginning Of Oscars 1929-2019 | From Rami Malek, Leonardo DiCaprio To Denzel Washington, Halle Berry & Beyond | From Olivia Colman, Meryl Streep To Bette Davis & Beyond
– In the 32nd Year Of His Career, Keanu Reeves' Face Continues To Reign After Launching Movies Earning Over $4.3 Billion In Total – "John Wick", "Toy Story 4", "Matrix", And Many More
buffering the vampire slayer, buffering the vampire slayer, buffering the vampire slayer, buffering the vampire slayer, buffering the vampire slayer, buffering the vampire slayer, buffering the vampire slayer, buffering the vampire slayer, buffering the vampire slayer, buffering the vampire slayer, buffering the vampire slayer, buffering the vampire slayer, buffering the vampire slayer, buffering the vampire slayer, buffering the vampire slayer, buffering the vampire slayer, buffering the vampire slayer, buffering the vampire slayer, buffering the vampire slayer, buffering the vampire slayer, buffering the vampire slayer, buffering the vampire slayer, buffering the vampire slayer, buffering the vampire slayer, buffering the vampire slayer, buffering the vampire slayer, buffering the vampire slayer, buffering the vampire slayer, buffering the vampire slayer, buffering the vampire slayer, buffering the vampire slayer, buffering the vampire slayer, buffering the vampire slayer, buffering the vampire slayer, buffering the vampire slayer, buffering the vampire slayer, buffering the vampire slayer, buffering the vampire slayer, buffering the vampire slayer, buffering the vampire slayer, buffering the vampire slayer, buffering the vampire slayer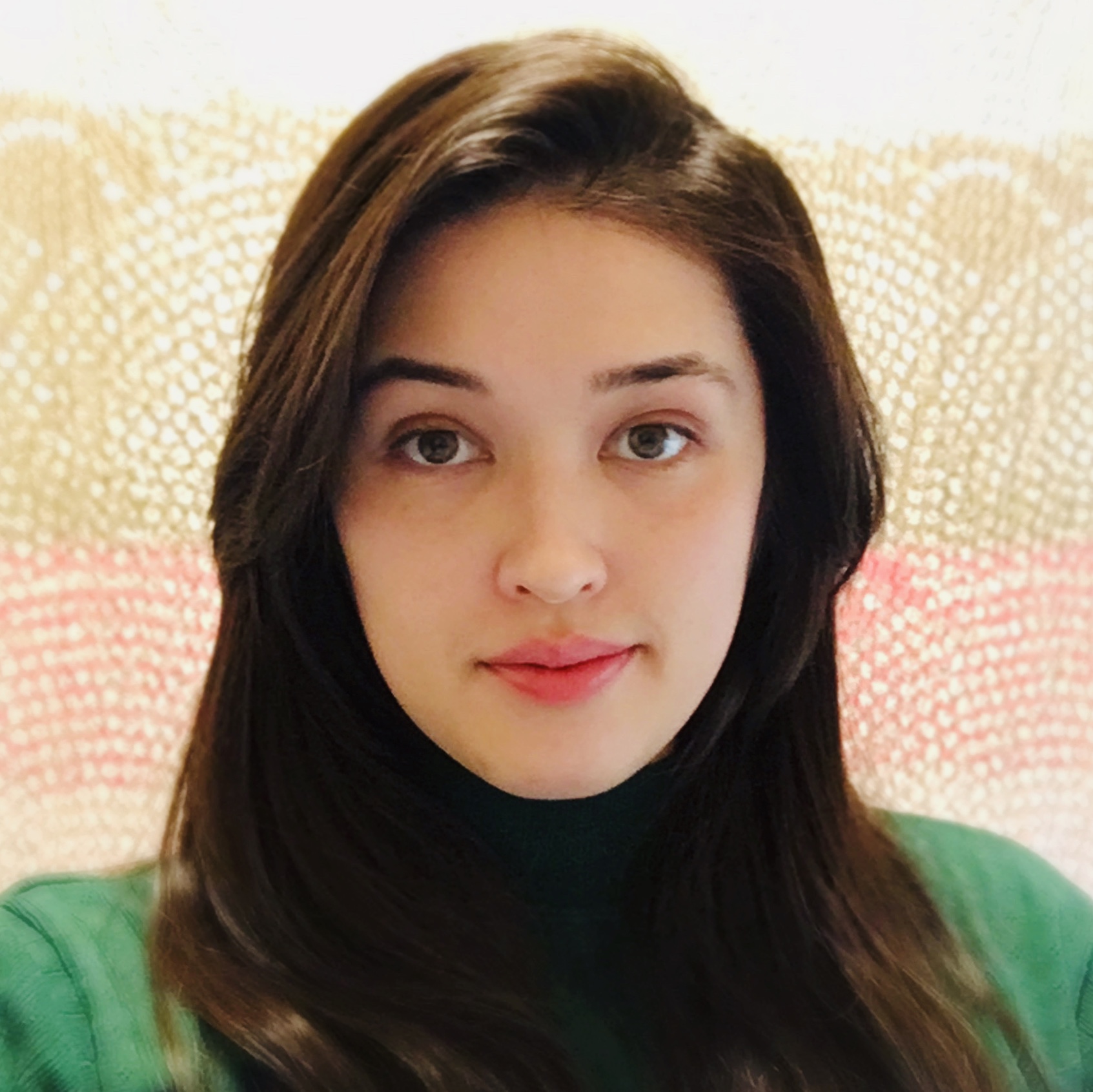 Claire L. Wong is a writer from the San Francisco Bay Area who strives to advance intelligent analysis, diversity, and compassionate storytelling in her work. She especially likes writing about science fiction, action, AAPI, and LGBTQ+ stories. She believes that visual storytelling through film and television increases the practice of empathy, which aligns with Hollywood Insider's goal to use meaningful entertainment as a unifying tool. (she/her)