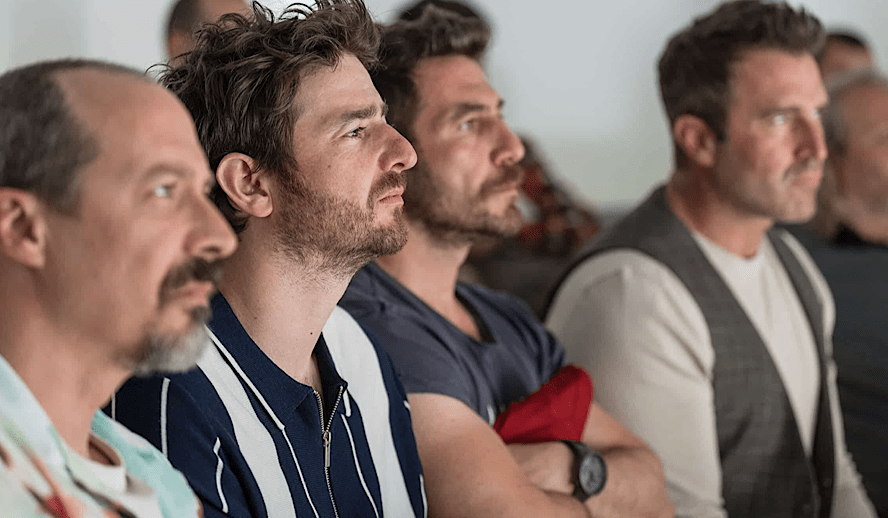 Photo: 'Alpha Males'
Netflix delivers a brand-new Spanish comedy about four middle-aged amigos overcoming their toxic masculinity. With an ensemble cast, 'Machos Alfa' (titled 'Alpha Males' in English) tells four different stories about machismo, sexuality, fidelity, and patriarchy. The series is clever and uses a modern setting that doesn't overwash the plot with social media as other shows do in their attempt to be relevant. It tackles the issues with its realistic characters and plots. The characters and their issues are believable and do not fall victim to much melodrama. Directed by a woman, Laura Caballero, the series is a lighthearted show that avoids aggressively illustrating feminism. 
Things to do: 
Click here to read more on

The Hollywood Insider's

vision, values and mission statement here – Media has the responsibility to better our world –

The Hollywood Insider

fully focuses on substance and meaningful entertainment, against gossip and scandal, by combining entertainment, education, and philanthropy.
The pilot begins with the four men, Luis (Fele Martínez), Raúl (Raúl Tejón), Santi (Gorka Otxoa), and Pedro (Fernando Gil), attending a seminar where they introduce themself by their name followed by, "I'm a sexist." The show then cuts to a flashback of six months earlier and the series begins to unfold the events that led the four friends to attend the lesson about "deconstructing sexist pigs." Immediately, the initiation points of the four friends' stories transpire. From this point on, the series presents the men overcoming each of their personal issues. Through humor that is handled with sensitivity, the series is a relaxing watch with an occasional laugh that accurately displays what it is like for men (who have subconsciously dealt with these masculinity issues their whole life) to overcome their flaws. 
Related article: MUST WATCH – The Hollywood Insider's CEO Pritan Ambroase's Love Letter to Black Lives Matter – VIDEO
Related article: Why Queen Elizabeth II Is One Of The Greatest Monarchs | Her Majesty Queen Elizabeth II of United Queendom of Great Britain & Northern Ireland (Video Insight)
Related article: All Best Actor/Actress Speeches From The Beginning Of Oscars 1929-2019 | Hollywood Insider
'Machos Alfa' – Pedro and his Perception of Familial Patriarchy
After being responsible for some insensitive and misogynistic content from his company, Pedro is asked to step down as CEO from his entertainment network. To knock his masculine pride down even more, his replacement is a woman. Now unemployed, Pedro breaks the news to his friends and girlfriend. To compensate for the lack of income for the household, Pedro's girlfriend, Daniella (María Hervás from 'La Guarida'), decides to make a career out of influencing on social media. As her career thrives and Pedro's falls, Pedro finds himself on the opposite end of his familial expectations, which is him in the "trophy wife" position. 
Related article: The Hollywood Insider's CEO Pritan Ambroase: "The Importance of Venice Film Festival as the Protector of Cinema"
Related article: The Masters of Cinema Archives: The Hollywood Insider Pays Tribute to 'La Vie En Rose', Exclusive Interview with Director Olivier Dahan
Related article: – Want GUARANTEED SUCCESS? Remove these ten words from your vocabulary| Transform your life INSTANTLY
Pedro's plotline is satisfying since the viewer gets to watch this prideful (almost egotistical) man have a humbling six months. Fortunately, it isn't a riches-to-rags story as it would impact more than just Pedro. It's a nice plotline about a man realizing that an event he perceives to be emasculating is minor. 
Santi Overcoming his Ex-Partner's Infidelity
Mentally lost after his partner's affair, Santi is visited by his daughter, Álex (Paula Gallego), who forcefully moves into his apartment after deciding she cannot live with her unloyal mother. Santi's inexperienced but socially aware daughter gives him the mission to obtain ten bodies, meaning that he must sleep with ten women in order to get over his ex. At first, Santi refuses, but after his daughter's persistence and opening dating app profiles for him and booking him several dates, Santi gives in to see if becoming a womanizer would really help kill his love for his ex-wife. 
Related video: EVOLUTION: Every Tom Cruise Role From 1981 to 2021, All Performances Exceptionally Poignant
Related video: EVOLUTION: Every Johnny Depp Role From 1984 to 2020, All Performances Exceptionally Poignant
Theoretically, Santi's daughter's plan has the potential to be successful if executed right. Santi's flaw is his inability to rebound correctly. Constantly bringing up his ex moments before the "dirty deed" and bringing his dates to his and his ex-wife's first date location, Santi just can't seem to get the hang of using women. Santi's storyline is a nice contrast to the other plotlines centered around diminishing their toxic masculinity. Although it is debatable if it could be called toxic masculinity since consent is expressed and thorough communication that the women are being used happens before the sex, viewers kind of find themself wishing Santi would let go of that one-sided loyalty, get over his wife, and liberate himself with exploring other women freely. Plenty of Santi's masculinity issues reside in his dynamic with his daughter. Seemingly unable to control her, Santi struggles a bit to maintain control as he should. 
Raúl Realizes his Double Standards
Raúl is introduced to a woman who seems to be his partner as they are getting redressed from an implied intimate session. Raúl then flashes an engagement ring to the woman, to which she sarcastically reminds him that she is married. It turns out that this is the ring that Raúl plans to propose to his girlfriend with at that night's dinner. That is, until his girlfriend, Luz (Kira Miró), proposes instead that they expand their relationship to an open relationship. Uncomfortable with the idea of other men with Luz, Raúl has to face his karma and hypocrisy as the ultimatum from Luz was to accept the open relationship or that she will exit his life. 
In effort to make the open relationship work, Raúl sets up some rules that the couple must follow in order for the open relationship to work for both of them. Raúl is taken on a road to self-realization as he finds that he has already crossed these boundaries. 
Related article: EVOLUTION: Every Henry Cavill Role From 2001 to 2021, All Performances Exceptionally Poignant
Related article: EVOLUTION: Every Chris Evans Role From 1997 to 2020, All Performances Exceptionally Poignant
Related article: #metoo Revolution: Powerful Questions That Need Answers
Related article: FACT-CHECKED Series: Timothee Chalamet and 32 Facts about The Young Superstar
Luis Struggles with his Sexuality and Libido
Luis's sexuality is called to question when his wife is fed up with his lack of sex drive leading to a sex-less marriage for half a year. Having lost his way from the repetition of everyday marriage and parenthood, Luis explores other ways to spice up the room and find the niche he needs to raise the tent in the bedroom. In one of the funniest scenes of the pilot, Luis buys a vibrating toy for his wife, Esther (Raquel Guerrero), and while they are in the midst of trying it out, they are reminded of what made their sex life so hard to maintain with the interruption of their children. 
With Esther at her last straw, she ridicules Luis's inability to all of their friends at a dinner party. There, the men gather around and come clean about their struggles in the world of women's empowerment. 
'Alpha Males' is available to stream on Netflix. 
Actors: Fele Martínez, Raúl Tejón, Gorka Otxoa, Fernando Gil, Paula Gallego, Cayetana Cabezas, María Castro, Kira Miró, Raquel Guerrero
Director: Laura Caballero
Creators: Alberto Caballero, Laura Caballero
By Nino Vongphachanh
Click here to read The Hollywood Insider's CEO Pritan Ambroase's love letter to Cinema, TV and Media. An excerpt from the love letter: The Hollywood Insider's CEO/editor-in-chief Pritan Ambroase affirms, "We have the space and time for all your stories, no matter who/what/where you are. Media/Cinema/TV have a responsibility to better the world and The Hollywood Insider will continue to do so. Talent, diversity and authenticity matter in Cinema/TV, media and storytelling. In fact, I reckon that we should announce "talent-diversity-authenticity-storytelling-Cinema-Oscars-Academy-Awards" as synonyms of each other. We show respect to talent and stories regardless of their skin color, race, gender, sexuality, religion, nationality, etc., thus allowing authenticity into this system just by something as simple as accepting and showing respect to the human species' factual diversity. We become greater just by respecting and appreciating talent in all its shapes, sizes, and forms. Award winners, which includes nominees, must be chosen on the greatness of their talent ALONE.
I am sure I am speaking for a multitude of Cinema lovers all over the world when I speak of the following sentiments that this medium of art has blessed me with. Cinema taught me about our world, at times in English and at times through the beautiful one-inch bar of subtitles. I learned from the stories in the global movies that we are all alike across all borders. Remember that one of the best symbols of many great civilizations and their prosperity has been the art they have left behind. This art can be in the form of paintings, sculptures, architecture, writings, inventions, etc. For our modern society, Cinema happens to be one of them. Cinema is more than just a form of entertainment, it is an integral part of society. I love the world uniting, be it for Cinema, TV, media, art, fashion, sport, etc. Please keep this going full speed."
More Interesting Stories From The Hollywood Insider
– Want GUARANTEED SUCCESS? Remove these ten words from your vocabulary| Transform your life INSTANTLY
– A Tribute to Martin Scorsese: A Complete Analysis of the Life and Career of the Man Who Lives and Breathes Cinema 
– Do you know the hidden messages in 'Call Me By Your Name'? Find out behind the scenes facts in the full commentary and In-depth analysis of the cinematic masterpiece
– A Tribute To The Academy Awards: All Best Actor/Actress Speeches From The Beginning Of Oscars 1929-2019 | From Rami Malek, Leonardo DiCaprio To Denzel Washington, Halle Berry & Beyond | From Olivia Colman, Meryl Streep To Bette Davis & Beyond
– In the 32nd Year Of His Career, Keanu Reeves' Face Continues To Reign After Launching Movies Earning Over $4.3 Billion In Total – "John Wick", "Toy Story 4", "Matrix", And Many More
machos alfa, machos alfa, machos alfa, machos alfa, machos alfa, machos alfa, machos alfa, machos alfa, machos alfa, machos alfa, machos alfa, machos alfa, machos alfa, machos alfa, machos alfa, machos alfa, machos alfa, machos alfa, machos alfa, machos alfa, machos alfa, machos alfa, machos alfa, machos alfa, machos alfa, machos alfa, machos alfa, machos alfa, machos alfa, machos alfa, machos alfa, machos alfa, machos alfa, machos alfa, machos alfa, machos alfa, machos alfa, machos alfa, machos alfa, machos alfa, machos alfa, machos alfa,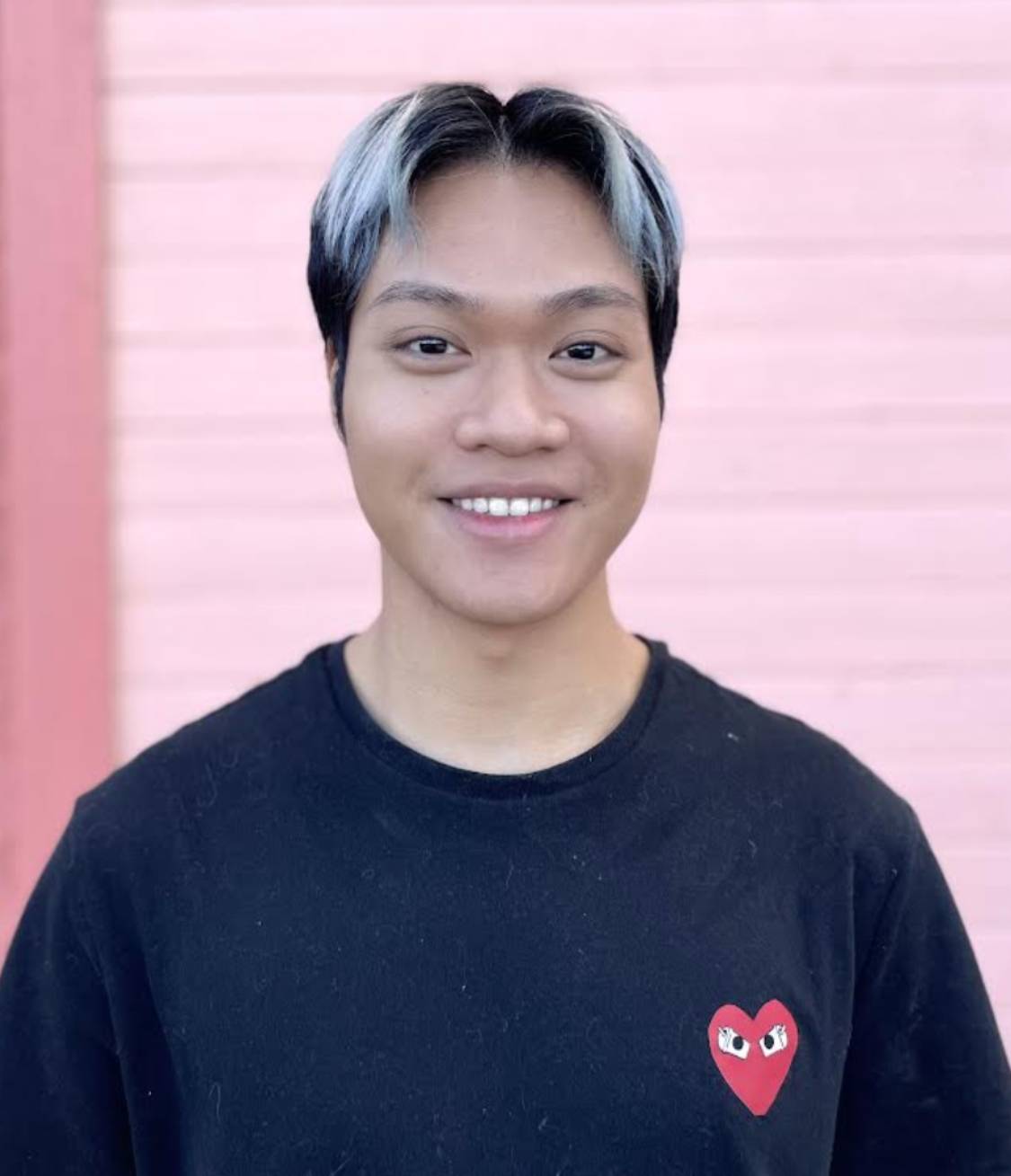 Nino Vongphachanh is a Casting Director and aspiring TV Writer with a Bachelor of Fine Arts from New York University. Nino's background in casting gives him an adoration for watching and reviewing performances, so journalism is another medium that allows him to voice his enthusiasm to a wider audience. Nino strives to enlighten to world of the importance of diversity on screen with his work, which aligns with
The Hollywood Insider's
mission to be the most influential and progressive global entertainment network. Nino enjoys being up-to-date with all current events and trends, helping him create a fresh perspective on the topics he writes about. Keeping an open mind with the goal of promoting awareness in film and television, Nino writes passionately about projects he believes advance the world artistically and culturally.