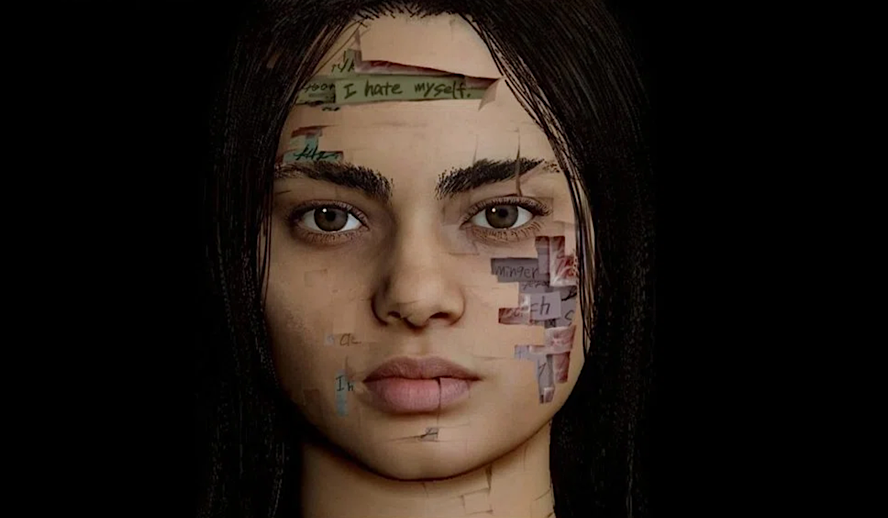 Photo: 'Silent Hill'
When it comes to rumors, we are all admittedly hesitant to fully believe them until something comes along the way that tells us otherwise. This element is entirely familiar with the video game community overall; from talks (and visual theories) about what the recently confirmed addition to 'The Sims' universe with 'The Sims 5' could entail to rumored leaked images of highly-anticipated video games, a post/ about an unconfirmed (and unofficial) news on upcoming video games is no stranger to the video game community. Amazingly enough, there's even an entire Reddit subreddit dedicated to such an aspect of the community as well.
However, in the lieu of horror video game fans on Twitter, there has come about a special kind of case. One that, like me and many others, did a double-take when first seeing the posted status; and something that would completely excite the horror community to an absolute tee.
Related Video: Full Commentary on 'Top Gun: Maverick': Tom Cruise, Val Kilmer, Jennifer Connelly, Miles Teller
Related video: 'Top Gun: Maverick' Full Premiere Reactions: Tom Cruise, Val Kilmer, Jennifer Connelly, Miles Teller
Related video: EVOLUTION: Every Tom Cruise Role From 1981 to 2021, All Performances Exceptionally Poignant
And what does this status center around, you may wonder? Well, dear reader, this special case revolves around one of the most anticipated and provoking horror game franchises of our time (and something that has been on hiatus for, admittedly, far too long): 'Silent Hill'
The Hill It All Began On
First, before we fully go into the details about this rumored leak, let's briefly discuss what the 'Silent Hill' video game franchise is exactly about.
Since the release of the first game, 'Silent Hill', in 1999, the video game company Konami (and their subsection, Team Silent) has gone on to create horrifying and thrilling video game content for the video game community over the years. With meaningful stories raised by a foundation of themes and motifs that focuses on the corruption in the world, humanity, society, and exploration of the dark side of humanity itself, 'Silent Hill' gives video game players commentary on the more rather sinister side of the human condition. There are around ten installments in the 'Silent Hill' franchise, and there is something a little bit different about each of them. The most prevalent motifs in these games seem to focus on manipulation and abuse; which, when engrossing ourselves in, can be somewhat of a therapeutic or informative experience/outlet for us.
Related article: A Tribute to Johnny Depp: The Actor and Musician Who Defined Range
Related video: EVOLUTION: Every Johnny Depp Role From 1984 to 2020, All Performances Exceptionally Poignant
Related article: A Tribute to the Hero & President Volodymyr Zelenskyy: Comedian/Actor, Ukraine's President and Heroic Leader
I've been a fan of these games ever since I was around twelve years old. I know that that's fairly young to be so obsessed with these games, especially with their rather incredibly adult themes. But, being exposed to the internet during that age had led me down some interesting paths–and, I'm extremely glad that it did. Getting to find 'Silent Hill' and playing nearly all of the games when they were fairly new, would give me inspiration for my creative work in the future.
But, enough about myself; now that we've got the basics covered for what the 'Silent Hill' franchise consists of, and what the stories of each game tend to focus on, let's get back into covering the rumored leak of a possible new game.
'Silent Hill' – The Rumors Of The Leak
Twitter user Dusk Golem, known for being both a game developer and a horror enthusiast writer, recently tweeted a status that consisted of supposedly five new photos of an upcoming game for the video game franchise 'Silent Hill'. Dusk Golem states in the caption that the photos had come from a newer (yet trusted) source due to all the intel showcasing enough proof to believe them. The user also states that there was "…a lot I'm not sharing for now.", which can lead us to believe that there is more than meets the eye from these leaked photos.
Related video: Full Premiere Reactions 'Doctor Strange in the Multiverse of Madness': Benedict Cumberbatch & Team
Related Video: OSCAR-NOMINATED – EXCLUSIVE: 'Dune' Full Commentary, Reactions, Making Of – Timothee Chalamet, Zendaya, Oscar Isaac
Related Video: OSCAR-NOMINATED – 'House of Gucci' Full Commentary & Behind the Scenes – Lady Gaga, Adam Driver, Jared Leto, Al Pacino
Dusk Golem also details that the names Anita and Maya, and "SMS Messages", will be somehow incorporated into the rumored game; but, no further information has been revealed to us. The user also mentions how this is likely not the only 'Silent Hill' game that is in development. With all of these elements coupled together, it overall appears as though there's entirely not a lot that we can uncover about the potential of an upcoming 'Silent Hill' reboot; instead, all we currently have are the photos and Dusk Golem's word to stand by.
Ultimately, after such a long hiatus since the last official 'Silent Hill' game with 'Silent Hill: Downpour' and 'Silent Hill: Book of Memories' in 2012, I am more than curious to see how the potential of a 'Silent Hill' video game being in development for nearly several years will turn out. The main themes and motifs behind each 'Silent Hill' game give way to a lot of promise, especially with how our society and culture have developed since 2012, so it would be more than a rightful experience to see how the commentary on today's society through a video game would go about.
Related article: EVOLUTION: Every Henry Cavill Role From 2001 to 2021, All Performances Exceptionally Poignant
Related article: EVOLUTION: Every Chris Evans Role From 1997 to 2020, All Performances Exceptionally Poignant
Related article: #metoo Revolution: Powerful Questions That Need Answers
Related article: FACT-CHECKED Series: Timothee Chalamet and 32 Facts about The Young Superstar
Expecting The Rumored 
'Silent Hill' is no stranger to planning to release a game, and then something seems to go awry. Four games are said to have been canceled by Konami; but, it seems as though the veteran character designer for the 'Silent Hill' franchise, Masahiro Ito, is a lead towards whether or not the posted leaked photos from Dusk Golem could be authentic. One of the photos is an artwork that can be seen with Ito's signature on it; alongside such, Ito has not commented on the leakage of the photos, which seems to be odd considering Ito seemingly posts on his Twitter quite often. Not to mention, Ito had also said back in 2020 that he was working on an unannounced project as a "core member" of Konami's team. And, considering that Dusk Golem details that this supposed 'Silent Hill' reboot has been in development since 2020, Ito's statement seems to confirm that this leakage is likely a truthful look into the upcoming reboot.
Overall, it's unsure whether or not we can expect a 'Silent Hill' reboot to come out; let alone, when we could even expect the game to release at all. The leaked photos have since been copyright claimed; it is also unclear from this action alone whether or not that's a good sign on if these photos were authentic. Regardless, all we can depend on at the moment is time and optimism for 'Silent Hill' fans to get what they truly deserve after such a long hiatus.
By Leah Donato 
Click here to read The Hollywood Insider's CEO Pritan Ambroase's love letter to Cinema, TV and Media. An excerpt from the love letter: The Hollywood Insider's CEO/editor-in-chief Pritan Ambroase affirms, "We have the space and time for all your stories, no matter who/what/where you are. Media/Cinema/TV have a responsibility to better the world and The Hollywood Insider will continue to do so. Talent, diversity and authenticity matter in Cinema/TV, media and storytelling. In fact, I reckon that we should announce "talent-diversity-authenticity-storytelling-Cinema-Oscars-Academy-Awards" as synonyms of each other. We show respect to talent and stories regardless of their skin color, race, gender, sexuality, religion, nationality, etc., thus allowing authenticity into this system just by something as simple as accepting and showing respect to the human species' factual diversity. We become greater just by respecting and appreciating talent in all its shapes, sizes, and forms. Award winners, which includes nominees, must be chosen on the greatness of their talent ALONE.
I am sure I am speaking for a multitude of Cinema lovers all over the world when I speak of the following sentiments that this medium of art has blessed me with. Cinema taught me about our world, at times in English and at times through the beautiful one-inch bar of subtitles. I learned from the stories in the global movies that we are all alike across all borders. Remember that one of the best symbols of many great civilizations and their prosperity has been the art they have left behind. This art can be in the form of paintings, sculptures, architecture, writings, inventions, etc. For our modern society, Cinema happens to be one of them. Cinema is more than just a form of entertainment, it is an integral part of society. I love the world uniting, be it for Cinema, TV. media, art, fashion, sport, etc. Please keep this going full speed."
More Interesting Stories From The Hollywood Insider
– Want GUARANTEED SUCCESS? Remove these ten words from your vocabulary| Transform your life INSTANTLY
– A Tribute to Martin Scorsese: A Complete Analysis of the Life and Career of the Man Who Lives and Breathes Cinema 
– Do you know the hidden messages in 'Call Me By Your Name'? Find out behind the scenes facts in the full commentary and In-depth analysis of the cinematic masterpiece
– A Tribute To The Academy Awards: All Best Actor/Actress Speeches From The Beginning Of Oscars 1929-2019 | From Rami Malek, Leonardo DiCaprio To Denzel Washington, Halle Berry & Beyond | From Olivia Colman, Meryl Streep To Bette Davis & Beyond
– In the 32nd Year Of His Career, Keanu Reeves' Face Continues To Reign After Launching Movies Earning Over $4.3 Billion In Total – "John Wick", "Toy Story 4", "Matrix", And Many More
silent hill, silent hill, silent hill, silent hill, silent hill, silent hill, silent hill, silent hill, silent hill, silent hill, silent hill, silent hill, silent hill, silent hill, silent hill, silent hill, silent hill, silent hill, silent hill, silent hill, silent hill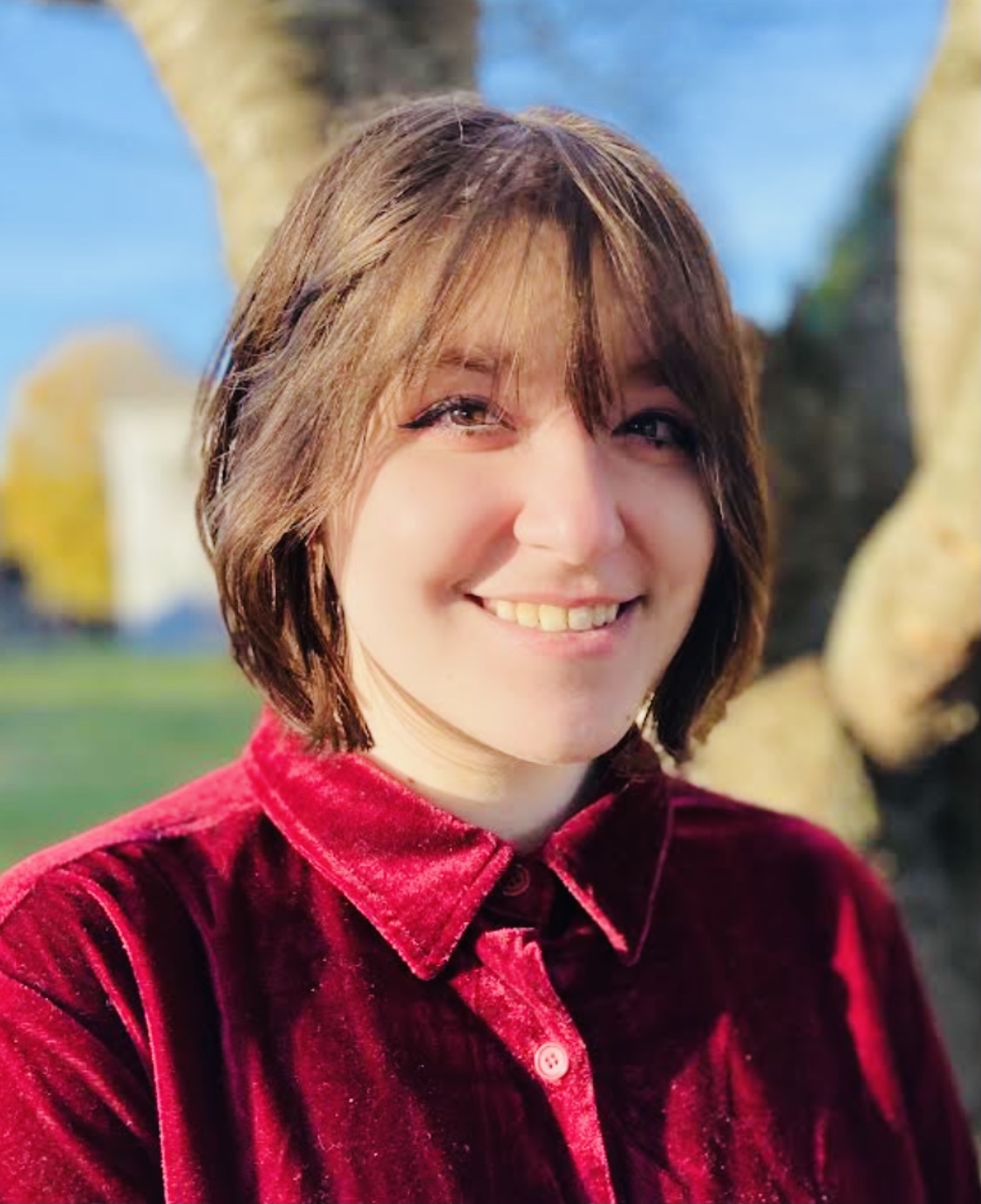 Leah Donato is a writer and an aspiring screenwriter currently living in Nashville, Tennessee. Leah has had an incredibly gigantic passion for film and writing stories since she was a little girl, and she always looks for opportunities to share her love of film with everyone she comes across. Through this, Leah hopes to achieve a sense of connectivity amongst the people around her with the stories she loves and the stories she writes. She wants the work she puts out to the world to be meaningful and provide a sense of comfort, which is what led her to
The
Hollywood Insider
; a media network where she can have a space to share her thoughts and views on the artistic cultural world with a purpose whilst being true to herself and spreading positivity to create a more progressive mindset. When not writing, Leah spends the rest of her spare time watching movies and consuming multiple different types of media such as music and video games.