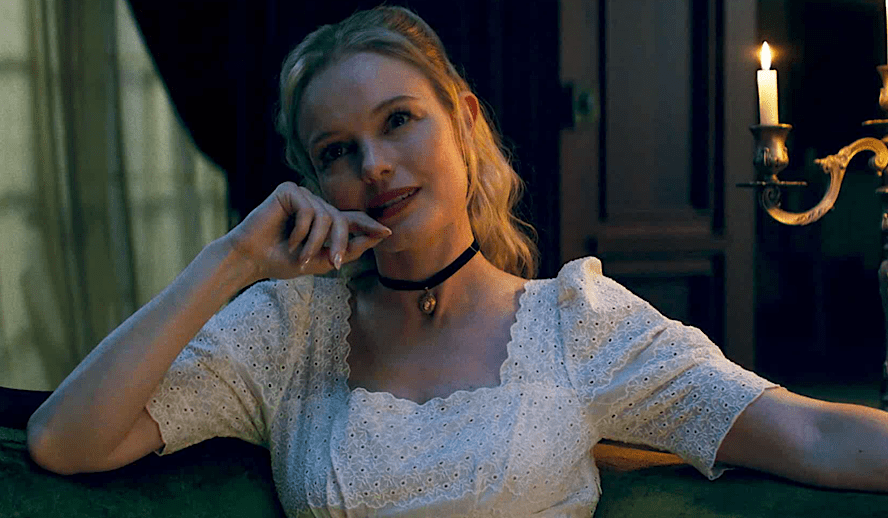 Photo: 'House of Darkness'
Horror
There's something funny about horror movies.
Everyone screens the genre of the movie they're about to watch, that much is inescapable now whether you're trying to find something to watch at home or driving to a theater for a night out. Genre is often the primary factor for the casual movie watcher. And unless they've been tricked or blindfolded during the selection process, no one watches a horror movie without knowing that something unsavory is about to take place. And even if they had been blindfolded, it isn't long before you pick up on some of the hallmarks of a horror flick. The tension in the first act. Foreshadowing. An uneasy score. A soon-to-be victim says, "Did you see that?" before his fears are assuaged by a soon-to-be perpetrator. 
Things to do: 
Click here to read more on

The Hollywood Insider's

vision, values and mission statement here – Media has the responsibility to better our world –

The Hollywood Insider

fully focuses on substance and meaningful entertainment, against gossip and scandal, by combining entertainment, education, and philanthropy.
The game in a horror movie is a cat and mouse game, flitting between light and impending darkness. Then comes the twist, the cat gets the mouse, and the light disappears. In 'House of Darkness,' writer and director Neil LaBute relish that game, in a horror movie where the stakes are pretty much the same as cat and mouse. Maybe best known for his infamous rendition of 'The Wicker Man,' featuring the oft-memed Nick Cage vs. beehive scene, Neil LaBute is a playwright, screenwriter, and director who is quietly prolific in the horror and comedy genres. In fact, 'House of Darkness' isn't even his first feature to be released this year. Amid writing on shows like 'American Gigolo' with Jon Bernthal and vampire-themed 'Van Helsing,' LaBute managed to write and direct 'Out of the Blue.' 
Related video: Full Commentary – Cast & Crew Spills Secrets on Making of 'Elvis' | In-Depth Scoop | Austin Butler
Related video: Full Rendezvous At the Premiere of 'Elvis' with Reactions from Stars | Austin Butler, Baz Luhrmann
Related video: Come Behind The Scenes of 'Elvis' | Austin Butler, Tom Hanks and Baz Luhrmann
To critics and audiences alike, 'Out of the Blue' missed the mark as a Neo-Noir thriller with a twist so obvious that you thought it could never happen. Being a noir film, it's naturally a take on a decades-old genre, but LaBute's effort reads like a take on it from the actual 1930s. For much of it, the dialogue is so unrealistic, the twist so telegraphed, and the writing so obvious that it seems like satire. And with its occasional wit and absurd character obsessions (like Hank Azaria's character's obsession with dicks), it could be interpreted as one if it weren't for LaBute's insistence on the serious ultimately doomed romance between the two leads. In 'Out of the Blue,' LaBute wants you to seriously invest in the relationship of his two leads before the obvious twist, but in 'House of Darkness' he does the opposite. 
Related article: MUST WATCH – The Hollywood Insider's CEO Pritan Ambroase's Love Letter to Black Lives Matter – VIDEO
Related article: Why Queen Elizabeth II Is One Of The Greatest Monarchs | Her Majesty Queen Elizabeth II of United Queendom of Great Britain & Northern Ireland (Video Insight)
Related article: All Best Actor/Actress Speeches From The Beginning Of Oscars 1929-2019 | Hollywood Insider
Related article: The Hollywood Insider's CEO Pritan Ambroase: "The Importance of Venice Film Festival as the Protector of Cinema"
Related article: The Masters of Cinema Archives: The Hollywood Insider Pays Tribute to 'La Vie En Rose', Exclusive Interview with Director Olivier Dahan
Related article: – Want GUARANTEED SUCCESS? Remove these ten words from your vocabulary| Transform your life INSTANTLY
'House of Darkness'
Though it's a more cut and dry horror movie in the beats it hits, 'House of Darkness' spends every second it isn't totally vampiric being entertaining in other ways. And whether it's a testament to LaBute's script or not, the comedy in this film is successful, frequent, and dripping not only with dramatic irony but also a little bit of blood (mwahaha). 
Justin Long plays Hap, a rather hapless (no coincidences here) 30-something businessman who's stumbled into his ideal night. He met Mina (Kate Bosworth), a mysterious and seductive lady, at the bar and offered to drive her home to her country estate. As they pull up to her manor, Hap  begins babbling, and he doesn't really stop for the rest of the film. Justin Long has a history in mid-2000's spoof-ish movies like 'Dodgeball' and 'Accepted,' but has recently padded his acting status with more dramatic indie roles like 'Tusk.' Long is phenomenal in this film, and his experience in comedy roles definitely lends itself to the fun LaBute is having in the script. Long is laugh-out-loud funny in this movie, and the bumbling sleaziness of Hap he pulls off so naturally, it raises some questions. It's especially good foiled against Bosworth's Mina, who has a way of cooly cutting through his act with every line she says.
In Hap, LaBute is no doubt exploring the facade modern men have adopted in their pursuit of women, a sort of cheeky nice guy routine who masks his advances in fake decency. Hap speaks in half-truths and white lies from the moment we meet him, and Mina calls him on it at every turn. There's an element of the movie that is somewhat a battle of the sexes, as Hap keeps pushing the limits of his "charm" despite Mina's underminings. But hey, it's gotten him this far, Hap seems to think, even as Mina reveals his terrible pickup line from the bar ("Hey, uh, you don't know me, but I think you should…") to which Hap then feels compelled to say "I wasn't there trying to pick up girls. I was just having some drinks, doing my thing." 
Related video: EVOLUTION: Every Tom Cruise Role From 1981 to 2021, All Performances Exceptionally Poignant
Related article: A Tribute to Johnny Depp: The Actor and Musician Who Defined Range
Related video: EVOLUTION: Every Johnny Depp Role From 1984 to 2020, All Performances Exceptionally Poignant
Related article: A Tribute to the Hero & President Volodymyr Zelenskyy: Comedian/Actor, Ukraine's President and Heroic Leader
Tension and Dialogue
Assuming it's intentional on LaBute's part, and that 'Out of the Blue' was a one-off, the banter between Hap and Mina is palpably awkward, as Hap is often rambling toward incoherence and contradictions. Mina continues to coax the awkward truth out of him, his real intentions despite being "one of the good guys" as he describes himself. Despite all Hap's sputtering, there's no fat on LaBute's dialogues. It rings with realism, much credit to Long's pitch-perfect delivery, with unusual quality, pointedness, and entertainment value for a horror movie. The way the film is structured, too, the dialogue needs to be entertaining because most of the film is two — sometimes three — people sitting in a room talking.
Related article: EVOLUTION: Every Henry Cavill Role From 2001 to 2021, All Performances Exceptionally Poignant
Related article: EVOLUTION: Every Chris Evans Role From 1997 to 2020, All Performances Exceptionally Poignant
Related article: #metoo Revolution: Powerful Questions That Need Answers
Related article: FACT-CHECKED Series: Timothee Chalamet and 32 Facts about The Young Superstar
LaBute's playwright experience is certainly on display in 'House of Darkness' as he manages to keep nearly all the action within a single room and between the dynamic of his two leads… and do so while keeping the viewer engaged and laughing. LaBute also uses tension to a great yet understated effect, as the tension really drives the movie forward — though it's a different effect for everyone. For Hap, it's sex. For the viewer, it's the twist. For Mina, well… you should watch the movie, but for every second the film creeps along, the tension builds and builds. By the end, you can hardly take it anymore, and till the end, you'll have to wait. But you'll be glad you did.
The viewer knows from the very beginning what kind of movie 'House of Darkness' is, but the fun LaBute has in depriving you of that satisfying twist is infectious. There isn't really any mystery about what the twist even is. Just ask any literature fan if he could guess what two sisters named Mina and Lucy (Gia Crovatin) have in store in their gothic mansion. But LaBute takes pleasure in teasing out the inevitable. Luckily, it's worth the wait.
You can find LaBute's upcoming work on seasons of 'American Gigolo' and 'Van Helsing.'
CAST AND CREW:
Writer: Neil LaBute
Director: Neil LaBute
Cast: Justin Long, Kate Bosworth, Gina Crovatin, Lucy Walters
Producers: 
Michael Barnett…associate producer
Daryl Freimark…producer
Tim Harms…producer
Stephen Morgenstern…executive producer
Shelley D. Needham…co-producer
Jonathan Saba…executive producer
Shaun Sanghani…producer
By Patrick Lynott
Click here to read The Hollywood Insider's CEO Pritan Ambroase's love letter to Cinema, TV and Media. An excerpt from the love letter: The Hollywood Insider's CEO/editor-in-chief Pritan Ambroase affirms, "We have the space and time for all your stories, no matter who/what/where you are. Media/Cinema/TV have a responsibility to better the world and The Hollywood Insider will continue to do so. Talent, diversity and authenticity matter in Cinema/TV, media and storytelling. In fact, I reckon that we should announce "talent-diversity-authenticity-storytelling-Cinema-Oscars-Academy-Awards" as synonyms of each other. We show respect to talent and stories regardless of their skin color, race, gender, sexuality, religion, nationality, etc., thus allowing authenticity into this system just by something as simple as accepting and showing respect to the human species' factual diversity. We become greater just by respecting and appreciating talent in all its shapes, sizes, and forms. Award winners, which includes nominees, must be chosen on the greatness of their talent ALONE.
I am sure I am speaking for a multitude of Cinema lovers all over the world when I speak of the following sentiments that this medium of art has blessed me with. Cinema taught me about our world, at times in English and at times through the beautiful one-inch bar of subtitles. I learned from the stories in the global movies that we are all alike across all borders. Remember that one of the best symbols of many great civilizations and their prosperity has been the art they have left behind. This art can be in the form of paintings, sculptures, architecture, writings, inventions, etc. For our modern society, Cinema happens to be one of them. Cinema is more than just a form of entertainment, it is an integral part of society. I love the world uniting, be it for Cinema, TV, media, art, fashion, sport, etc. Please keep this going full speed."
More Interesting Stories From The Hollywood Insider
– Want GUARANTEED SUCCESS? Remove these ten words from your vocabulary| Transform your life INSTANTLY
– A Tribute to Martin Scorsese: A Complete Analysis of the Life and Career of the Man Who Lives and Breathes Cinema 
– Do you know the hidden messages in 'Call Me By Your Name'? Find out behind the scenes facts in the full commentary and In-depth analysis of the cinematic masterpiece
– A Tribute To The Academy Awards: All Best Actor/Actress Speeches From The Beginning Of Oscars 1929-2019 | From Rami Malek, Leonardo DiCaprio To Denzel Washington, Halle Berry & Beyond | From Olivia Colman, Meryl Streep To Bette Davis & Beyond
– In the 32nd Year Of His Career, Keanu Reeves' Face Continues To Reign After Launching Movies Earning Over $4.3 Billion In Total – "John Wick", "Toy Story 4", "Matrix", And Many MoreHouse of darkness, House of darkness, House of darkness, House of darkness, House of darkness, House of darkness, House of darkness, House of darkness, House of darkness, House of darkness, House of darkness, House of darkness, House of darkness, House of darkness, House of darkness, House of darkness, House of darkness, House of darkness, House of darkness, House of darkness, House of darkness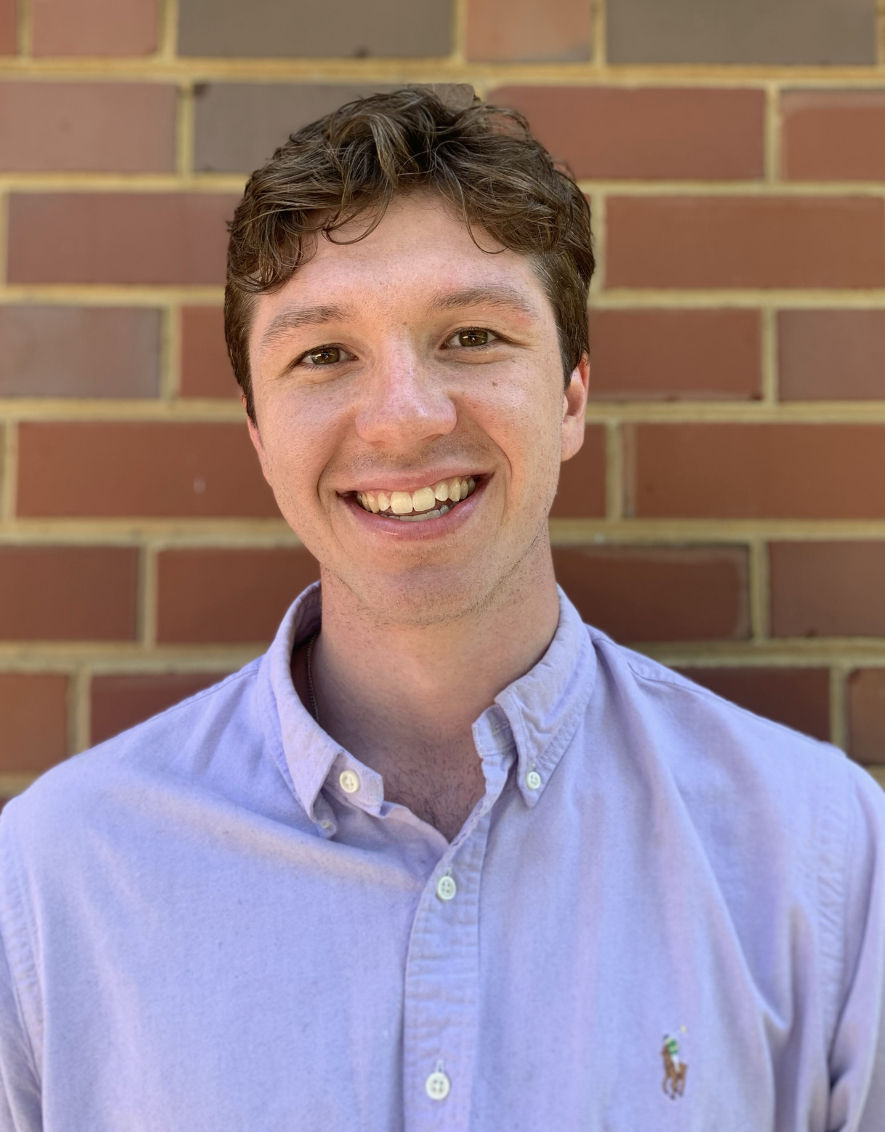 Patrick Lynott is a writer and screenwriter. He cares about Cinema. He cares about meaningful stories. And he cares about preserving and elevating things that people work long and hard on.Despite the incessant barrage of "content" vying for his (and everyone's) attention, he believes it's never been more important to pedestalize labors of real art across from a spectrum of voices. The Hollywood Insider is one of the few networks committed to doing this through substantive coverage of quality entertainment. The future of good Cinema and healthy culture relies on outlets and people willing to champion those values. Here's to that future.