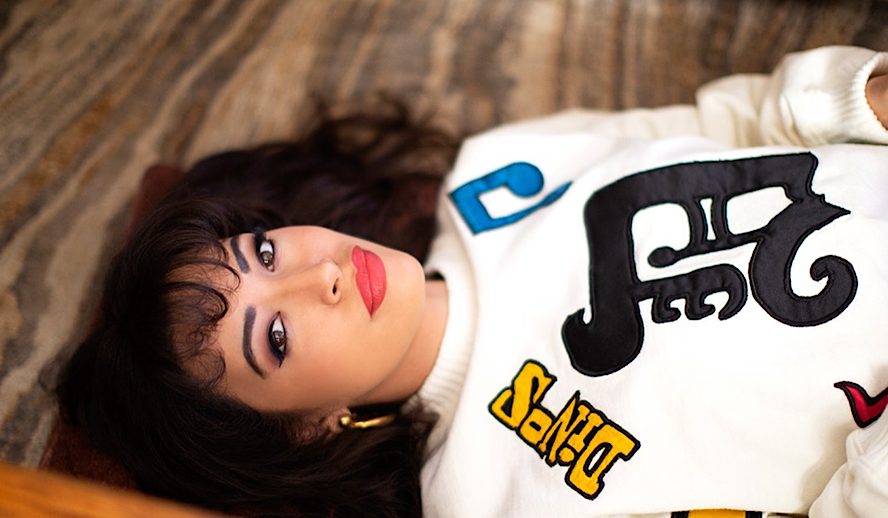 Photo: 'Selena: The Series'/Netflix
The Queen of Tejano music, one of the top-selling Latin artists of the 1990s decade, and most influential Latin artists of all time. Selena Quintanilla was born in 1971 in Lake Jackson, Texas. From a young age, she showed tremendous musical talent and would go on to have immense success until her tragic death at the young age of 23. The story of this transcendent artist has made a huge impact in LatinX culture, and now after being long overdue, Selena's story has made its way to the American mainstream.  Netflix's Selena: The Series provides captivating insight into what made the famous musician so talented, her personality behind the scenes, and the incredible family that made it all possible. The network and its creators put a lot of care and effort into telling Selena's story correctly in a way that gives justice to the legacy she left, and the premiere provides a rich foundation for a prosperous and revolutionary career. 
Related article: Why Queen Elizabeth II Is One Of The Greatest Monarchs | Her Majesty Queen Elizabeth II of United Queendom of Great Britain & Northern Ireland (Video Insight)
Related article: Musicians and Singers as Actors: Best Performances in 30 Years
A Review of the Premiere: Daydream
The premiere starts with Selena, played by The Walking Dead's Christian Serratos, in 1994 Chicago approaching a crowd of screaming cheering fans from a tour bus, in awe of their insurmountable love for her. The show creators were clever to open the episode with this scene, establishing the kind and compassionate person Selena was, and why she was so beloved by millions. Selena's sister, Suzette, played by The Tax Collector's Noemi Gonzalez, enters the scene and snaps Selena out of her transfixed gaze, quickly pushing her near tears and exclaiming "I can't do this." Suzette calls their brother, A.B., played by The Purge's Gabriel Chavarria, over, in which they explain that this is their dream and that Selena's just scared of the moment. Selena expresses her true fear is not having her family there, a touching and heartfelt introduction to how close their family was. Suzette and A.B. reassure Selena and tell her she'll never lose them, a sad foreshadow from the creators to the audience who are aware of the sad events that would follow just a year later. 
Reeling in the narrative to tell a cohesive, wholesome story, the episode goes back to the day Selena was born. This was an ambitious choice by the show producers, telling Selena's entire life story in just a single series. The scene opens with Selena's mom, Marcella, who's played by Training Day's Seidy Lopez, and Abraham, the dad, played by Desperate Housewives' Ricardo Chavira, in the hospital post-Selena's birth. They explain to a woman in a hospital bed next to them that their doctor originally thought Marcella had a tumor, but it turned out she was pregnant; a peculiar fun fact about Selena's origins.
Related article: MUST WATCH – Hollywood Insider's CEO Pritan Ambroase's Love Letter to Black Lives Matter – VIDEO
Subscribe to Hollywood Insider's YouTube Channel, by clicking here. 
She elaborates and says another doctor was sure the baby was going to be a boy, but then they came out a girl, which left them without a planned name. Out of pure spontaneity, the woman next to them then suggests they name her Selena, which Abraham discovers means goddess of the moon, and the rest is history. Providing this detail of Selena's birth seemed to be subtextual for Selena always beating the odds, a trait that would follow her throughout her entire career. It's fascinating winks and breadcrumbs like this that make the show so entrancing. 
Seven years later, in 1978, Abraham is teaching A.B., the younger version played by Triple Frontier's Juan Martinez, how to play the bass. It's revealed that Abraham was a musician himself, and will serve as the backbone of the family's musical aspirations throughout the show. In the midst of the lesson, Abraham hears Selena, the younger version played by newcomer Madison Taylor Baez, singing while catching fireflies. Baez gives a powerful and convincing performance and conveys the inherent jolliness and light the real Selena exuded. She has a euphonious voice, which Abraham is drawn to, and sets the path for a long and life-changing career. 
Getting A Band Together That Would Later Change History 
With three out of the five family members being musicians, Abraham then persuades, or more so forces, his other child Suzette, the younger version played by another newcomer Daniela Estrada, to play the drums with them, which she is exponentially reluctant to. The character distinctions early on are fascinating, and the writers did a good job at distinguishing each character's voice, and their place in the family and in the band. It's clear what role each character plays, and they don't allow their musical politics to get in the way of their family dynamic, at least from what the series creators decided to show. 
Related article: The Power of Positivity: Ikorodu Bois + Chris Hemsworth + Russo Brothers + Sam Hargrave
Limited Time Offer – FREE Subscription to Hollywood Insider – Click here to read more on Hollywood Insider's vision, values and mission statement here – Media has the responsibility to better our world – Hollywood Insider fully focuses on substance and meaningful entertainment, against gossip and scandal, by combining entertainment, education, and philanthropy. 
By 1980, the family was playing live at a restaurant Marcella and Abraham own named Papagayos. A radio announcement says a recession is hitting, worrying Marcella and Abraham because they think they'll lose the restaurant, which they eventually do. This is a solid inciting incident, establishing a high stakes situation for the family; chase the dream or settle for stability. However, the introduction of their restaurant is sudden, and the loss follows quickly after it. The loss is emotionally impactful, and it's sad to see such a talented family undergo hardship, but it happens too rapidly for the viewers to be fully invested in their economic state because the narrative is so focused on the musical aspects up until that point. That minor flaw aside, there's an emotional tension the show drums up that hooks the viewer into empathizing with the family's pain, and the characters have been built up well enough to root for their success. Their failures get even sadder, as they reach a new low point when someone recognizes Selena with her family in the welfare line. Abraham storms out in embarrassment, a feeling he struggles to shake until his family's band succeeds. 
The series gives a closer look at the development stage of their musical upbringings, never steering away from the small details that made the band what they would end up being. Ricardo Chavira does an excellent job at playing the disciplinarian, instructive, but at the same time, loving father and music director. Though he can be a bit overbearing towards the kids at times, Chavira still gives a magnificent performance that makes his character lovable. After six months of the band not earning a liveable amount of revenue, Abraham decides to move the tepid family to another town with their Uncle Hector and his family. With Suzette's strong support, A.B.'s songwriting talent, Marcella's care, Selena's musical talent, and Abraham's drive and knowledge, the family moving is an exciting act break that leaves the viewer on the edge of their seat. 
Related article: Hollywood Insider's CEO Pritan Ambroase: "The Importance of Venice Film Festival as the Protector of Cinema"
Related article: The Masters of Cinema Archives: Hollywood Insider Pays Tribute to 'La Vie En Rose', Exclusive Interview with Director Olivier Dahan
Developing The Key Influential Style That Would Form Selena Y Los Dinos
Now in a crowded home and almost out of funds, Uncle Hector offers Abraham a job, and takes a jab at Abraham's commitment to the band, implying it's holding him and his family back from making a good life for themselves. As sad as it is to see, it was necessary for the writers to include the barrage of rejection and disbelief the Quintanilla's faced while chasing their dream, and attaches the viewer to the characters even more. Abraham gives a heartwarming response, saying that Selena is special, is going somewhere, and he's going to do whatever it takes to help her be successful. This theme of persevering through adversity serves as one of the strongest messages of the series, and one Abraham is tremendous at being a vessel for. This theme intertwines with the following scene, when Abraham lies about having lighting equipment to procure a gig at a wedding reception, then makes A.B. dumpster dive to gather peach cans to create makeshift lighting equipment that makes them seem more professional than what they really are.
Filled with picturesque, colorful lights, all projected through peach cans and different colored light bulbs hooked up to strings, the wedding reception is visually aesthetic, and a glimpse at the future of Selena's intricate and visually stunning stage performances. The series set designers clearly have a knack for mesmerizing color coordination. The success of the wedding reception gig is where the series really starts to become great. With the lack of LatinX shows, the creators must have felt strained when attempting to make a comprehendible, compelling, digestible story that also stayed true to Selena and her family's lives. After the exposition is established and along with the wedding reception audience, the viewers are permanently hooked, and the incredibility of the show begins to fully take its wings.
Related article: Taylor Swift: 32 Facts to Know About this Empowered Singer & Activist
Related article: Beyoncé Is More Than Just A Singer, Superstar & Icon: She Is An Outspoken Humanitarian
A Tejano band at a carnival would play a pivotal role in the formation of the band's unique sound. As Abraham listens to the radio to study Tejano music, Marcella, who's been caring and supportive the whole time and wonderfully performed by Seidy Lopez, explains that Spanish music has a distinct heart to it, and sounds more romantic and lovely. This revelation elicits a lightbulb moment for Abraham, and the premiere episode closes with Abraham telling Selena she needs to learn how to sing like the Tejano band, in Spanish specifically. He was right, as the next scene is in 1986 when Selena Y Los Dinos is performing their now matured, recognizable music style at a well-lit, lively packed club.  The set designers and the director, Hiromi Kamata, make the final scene entrancing, and visually stunning like it implied at the wedding reception gig, showing the true and pure talented power that Selena would grow into. It's an exhilarating final scene to a spellbinding premiere, and one that makes it easy to pick up the remote and select "next episode."
Though the premiere breezes by and rushes a few scenes, it hits all the major points efficiently and culminates into an intriguing rags to riches story about big dreamers. The series is inspiring and uplifting, and to anyone from the LatinX community, a sign of a potentially shared spotlight in Hollywood. Part one of the series wonderfully establishes the early days of Selena's life and career and leaves the viewer wanting more. The show was created by the very talented Star's writer Moises Zamora and features an incredible and diverse cast and crew. It's a binge-worthy show that's justifiably maintained the number one spot on Netflix's trending list since it was released on December 4th, and a must-see for anyone who loves high-quality true content. 
Click here to read Hollywood Insider's CEO Pritan Ambroase's love letter to Black Lives Matter, in which he tackles more than just police reform, press freedom and more – click here.
An excerpt from the love letter: Hollywood Insider's CEO/editor-in-chief Pritan Ambroase affirms, "Hollywood Insider fully supports the much-needed Black Lives Matter movement. We are actively, physically and digitally a part of this global movement. We will continue reporting on this major issue of police brutality and legal murders of Black people to hold the system accountable. We will continue reporting on this major issue with kindness and respect to all Black people, as each and every one of them are seen and heard.
Just a reminder, that the Black Lives Matter movement is about more than just police brutality and extends into banking, housing, education, medical, infrastructure, etc. We have the space and time for all your stories. We believe in peaceful/non-violent protests and I would like to request the rest of media to focus on 95% of the protests that are peaceful and working effectively with positive changes happening daily. Media has a responsibility to better the world and Hollywood Insider will continue to do so."
Ways to support Black Lives Matter Movement to end systemic racism
– Do you know the hidden messages in 'Call Me By Your Name'? Find out behind the scenes facts in the full commentary and In-depth analysis of the cinematic masterpiece
– A Tribute To The Academy Awards: All Best Actor/Actress Speeches From The Beginning Of Oscars 1929-2019 | From Rami Malek, Leonardo DiCaprio To Denzel Washington, Halle Berry & Beyond | From Olivia Colman, Meryl Streep To Bette Davis & Beyond
– In the 32nd Year Of His Career, Keanu Reeves' Face Continues To Reign After Launching Movies Earning Over $4.3 Billion In Total – "John Wick", "Toy Story 4", "Matrix", And Many More
Selena, Selena, Selena, Selena, Selena, Selena, Selena, Selena, Selena, Selena, Selena, Selena, Selena, Selena, Selena, Selena, Selena, Selena, Selena, Selena, Selena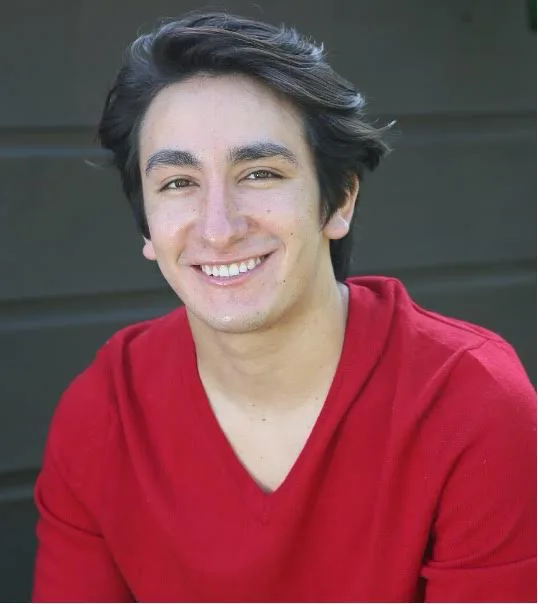 Armando Brigham is a writer, comedian, and actor who blends his adoration of film & TV with his passion for writing. Armando has a keen interest in the powerful impact art and entertainment can make. He sets out to write features and reviews full of honesty, encouragement, and vigor, which is why he's writing for the Hollywood Insider, a place that champions facts, quality writing, and building art up.