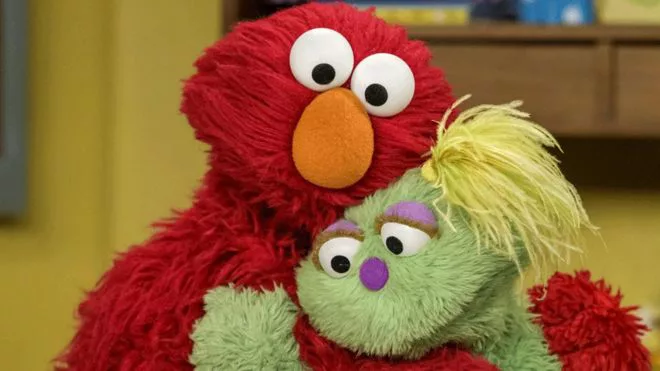 From left: Elmo with Karli, a new Muppet who is in foster care/Sesame Workshop
One of the most influential and well-received children's programs in television history, Sesame Street has been positively impacting the lives of millions with their fresh, inventive ideas since the first episode premiered in 1969. The non-profit organization behind the show, Sesame Workshop, possesses an inspiring drive to fulfill their personal mission, "helping children grow smarter, stronger, and kinder" in over 150 different countries that they reach. To keep pace with a rapidly growing problem in the United States and globally, the organization revealed their latest combative tactic to combat on Monday, May 22nd.  In collaboration with their Sesame Workshop in Communities program, The press release detailed their latest moxie as new character and companion of Elmo, "Karli" a young Muppet in foster care with "part-time" parents.
The prevalence of children placed in foster care has grown far too significantly for complacency. Just as young audiences will see Karli has her own "for now" parents, Children's Rights, another non-profit organization devoted to their mission statement ("protecting kids, providing hope"), divulged that more than 443,000 children are in foster care on any given day, nearly 70,000 children have parents whose legal rights have been terminated, and in 2017, roughly 17,000 foster care adolescents were aged out of  foster care before ever obtaining a permanent, stable home life. Additionally, siblings are notoriously separated- sometimes for years, and with the system arguably in dire need of reform, children may find themselves abused or neglected in the group homes that were supposedly instituted for their temporary protection and care.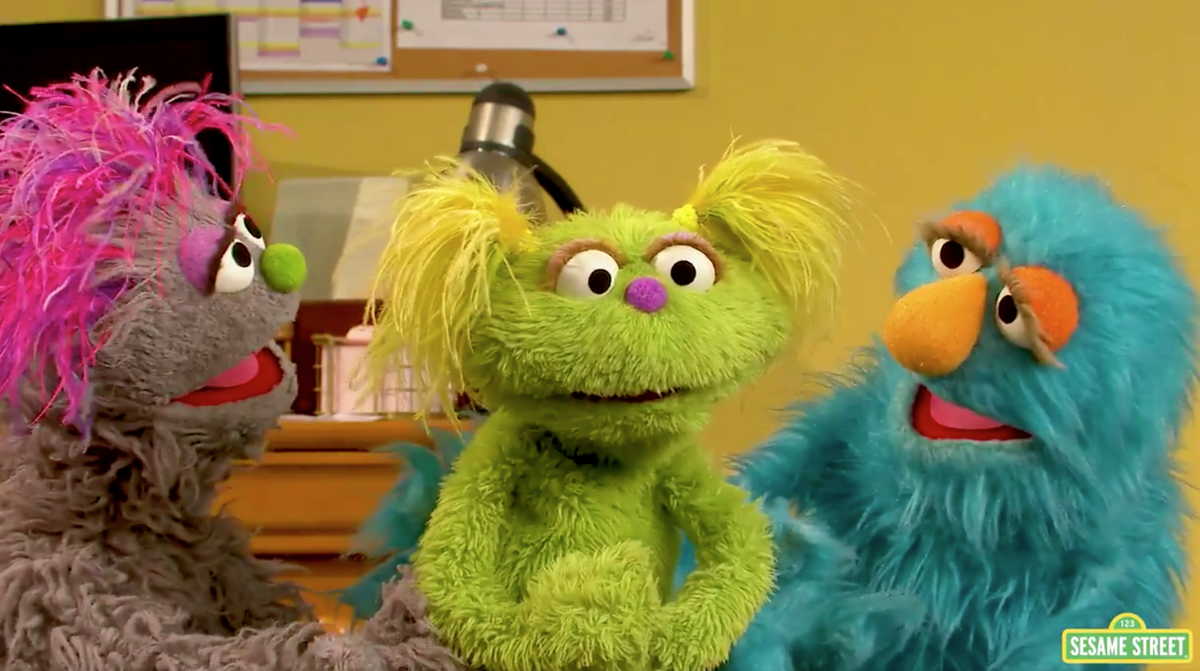 From left: Dalia, Karli and Clem. Dalia and Clem are "for now" parents to Karli/Sesame Workshop
These are the reasons that Sesame Workshop's greatest minds have formulated the best solutions, in the form of Karli and her "for now" parents,  to promote effective communication and emotional coping skills for foster children feeling out of place or abandoned. Sesame Workshop recognizes how traumatic the experiences can be for a child of any age, and sympathize with how these instances can disruptively plague their minds. of those forced to uproot the only life they know. Additionally, Sesame Workshop does not forget the hardships foster parents can endure when caring for an emotionally damaged child.  
Sesame Workshop's vision behind Karli's background stems from their knowledge of the climbing pervasiveness of children put in foster-care, resulting in their newly launched, creatively effective, and child-friendly tools as gestures of support.  The newest residents of Sesame Street, Karli and her part-time parents Dalia and Clem, can be seen in all-new episodes with titles " A Heart Can Grow", " You Belong", and :On Your Team",  a compelling "feelings" storybook, along with various artistic and interactive tasks that children can complete to simultaneously relax and express themselves virtually. These tools will be of great use to both foster children with succeeding psychological issues, and struggling foster guardians with little to no experience consoling or parenting a child broken by an even more destroyed system.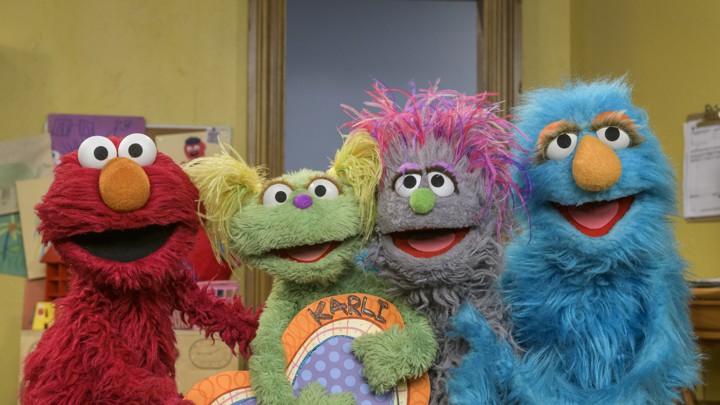 From left: Elmo with Karli, a new Muppet who is in foster care, and her foster, or "for now," parents, Dalia and Clem/ SESAME WORKSHOP
Each of the released "Karli" components center around edifying children to express the emotions they either cannot talk about, or have difficulty defining in healthful ways, while providing advisory tips for part-time parents to aid the child's transition, provide a sense of belonging, and coping mechanisms to manage a child's potential emotional disparities. As the Senior VP Executive of Social Impact in the U.S at Sesame Workshop , Jeanette Betancourt reiterated the motives behind Karli's character in the organization's press statement by again, recognizing foster care guardians for their patience and compassion, and reassuring children that they have a place in their new family, even if it is only for a limited duration.  
With their ongoing educational philanthropy, Sesame Workshop deserves both admiration and praise taking action on issues within the foster care system through Karli's character- not only because of the utility aspects, but for understanding the potential that exemplifying a "non-nuclear" family on screen has to resonate open-minded ideals about families to their audiences. With the sponge-like, malleable minds of children soaking in every bit of information presented their way, a moral duty arises to relay neutrally-diverse messages, which lies in the hands of programs like Sesame Street. The organization has gone above and beyond to make a difference in lives of humanity's most helpless, and the effectual change they hope to achieve with Karli is unlikely to be different. Maybe then, kids blessed with stable home lives will not think less of those lacking one-in fact, the whole differentiation will not even register definitively. Finally, and more critically then, the children put in the foster care system will still find value and worth in themselves, regardless of their household situation.
CALL TO ACTION: Since Sesame Street has a new resident Karli to help children in foster care and provide them with guidance,  Hollywood Insider would like to help this cause further. We would like to hear from those people who have personal stories about being in foster care and/or having a hard time during their time in care, or someone who has taken care of foster children, and any other messages that they think might help others recover. We would love to hear your stories. Please share your stories/messages with us via social media or e-mail. For social media, please use appropriate usernames along with customized hashtags such as #hollywoodinsider #hollywoodinsiderloveskarliandfosterchildren: On Instagram, you can tag us on @hollywoodinsider along with your story or DM us. On Twitter, you can tweet us @hollywdinsdr. On Facebook, you can tag us on www.facebook.com/hollywoodinsidernetwork. Or email us: press@hollywoodinsider.com
More Inspiring Stories From Hollywood Insider
– Netflix's Elite is a show where being gay is a non-issue and gay couples are celebrated
– Timothée Chalamet feels lucky to utilize his platform to save people from drug abuse 
– How Barbie wins the diversity game, with an army of "Sheroes" and dolls modeled on Yara Shahidi, Naomi Osaka and many others
– How Hollywood continues to take a stance on climate change and speaks up to halt the crisis facing our ONE home known as earth
– Pritan Ambroase on his idols Martin Scorsese, James Cameron and positive actions needed to avert the global warming crisis
– 10 facts you may not know about Ben Hardy, the Bohemian Rhapsody Star 
– Priyanka Chopra slams media for giving online trolls/bullies a larger platform to spew their harmful negativity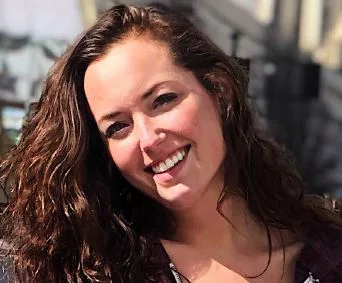 Marissa Ressler is an entertainment and culture writer at Hollywood Insider. She strives to highlight the latest happenings in Hollywood, focusing on culturally-relevant news that is consequential to audiences. Marissa believes journalism is both a gift and a tool, and utilizes it to be a voice for the voiceless. Her values closely mirror Hollywood Insider's, exemplified in her humanitarian viewpoints and informative proclamations about the current issues within society, seen through facets of cinema and entertainment in Hollywood and globally.