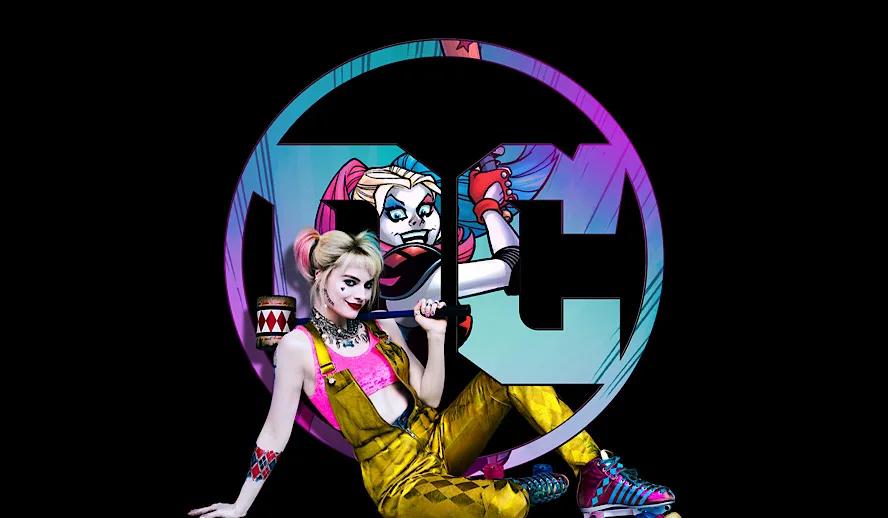 Photo:  Harley Quinn: Birds of Prey/Warner Bros.
Whenever a film has a weak showing at the box office, speculations run amok as to where it all went wrong. Fingers wave and possible reasons for the failure circulate the depths of the internet more aggressively than germs during flu season. However, this widely buzzed about release was supposed to be fantabulous, so why exactly was it emancipated from box office success? Harley Quinn: Birds of Prey , was facing a tough crowd before production began. When the odd name of Birds of Prey: The Fatabulous Emancipation of One Harley Quinn was made public, the internet became a mine field of colorful criticism. Aside from the quirky title, the film was given an R-rating by the Motion Picture Association of America. Birds of Prey's predecessor, Suicide Squad, was rated PG-13. It's a debatable topic – do studios censor their screenplay to qualify for a non-restricted rating? Or, do they take a chance and risk losing ticket sales to a rival film opening the same weekend? Theories suggest that tickets are purchased for alternative films, at which point patrons under 18 shuffle covertly into the R-rated screening room. Is the rating the culprit for the lack of ticket sales? The sour taste in fan's mouths stemming from previous dissatisfaction of Suicide Squad? Or, could it possibly be the fact that the comic book film is based on a female character with a girl squad supporting her?
What's the Problem, Puddin'?
As gender equality stays predominantly relevant in society today, a hot-button topic in the comic fandom community is whether or not the girl power agenda is being pushed too hard. Birds of Prey opened to a disappointing $33 million domestically, considerably lower than studio estimates. Back in the 90's, Harley Quinn was introduced as the Joker's tyrannical sidekick on Batman: The Animated Series. As a cartoon, the demographic Harley appealed to was younger than an R-rated audience. It is possible that parents would take a chance with a PG-13 comic book movie, but it's unlikely they would be coaxed to buy their tweens tickets to an 18+ film. The studio's theory for a poor opening weekend had to do with the film's convoluted title. Following opening weekend, the film received a name change. The newly dubbed Harley Quinn: Birds of Prey was splashed across marquees and displayed on film ticket aggregator websites. This supports the idea that the studio blamed the lack of box office buzz on the title which failed to display "Harley Quinn" clearly. With an $82 million production budget, WB is hoping to break even, at the very least. There is still a chance for the girl power flick to become profitable, as it is entering its second full week in its first theatrical run. 
Related Article: Watch: Reaction From Stars On The Making Of Once Upon A Time In… Hollywood | Leonardo DiCaprio, Brad Pitt, Margot Robbie & Quentin Tarantino
Behind The Scenes – Harley Quinn: Birds of Prey
Video: Hollywood Insider YouTube Channel​
The usual male-based comic book films stigma could also be to blame for Birds of Prey's poor domestic showing. Female comic book characters have historically been dressed suggestively, perhaps to incite the interest of males. Stereotypical and scantily clad sex symbols were illustrated as the female counterparts to the male superheroes, and Birds of Prey differed significantly from the "sex appeal" agenda. The DC characters' costumes strayed from this so greatly that the characters were hardly recognizable on promotional posters. Harley Quinn has been clothed in numerous different outfits, from a black and white harlequin suit to her recognizable "Daddy's Lil Monster" baseball tee, but the Birds of Prey Harley was dressed in boisterous outfits that didn't resemble any of the character's previous variations. Did this make it even more difficult for patrons to recognize that Birds of Prey was the Harley Quinn standalone film they had been told was coming? Search Engine Optimization (SEO) was cited as another reason to change the title of the film. This update allows patrons seeking tickets to find the film faster and easier, without having to dissect the long title. Will the title update be the boost the film needs? Will the holiday weekend do any favors for the poorly performing film?
Full Commentary & Reactions From Stars – Harley Quinn: Birds of Prey
In-Depth Scoop – Harley Quinn: Birds of Prey
Video: Hollywood Insider YouTube Channel​
A Femme Force to be Reckoned With
The Harley-led Birds of Prey covert ops force first appeared in DC Comics in 1996. In the comics, Batgirl, who later became Oracle, formed a dangerous duo with Black Canary after a battle with the Joker left her unable to defend herself. The Oracle/Black Canary duo later recruited more members; The Huntress, Catwoman, Katana, Poison Ivy, and more. Harley Quinn wasn't one of the founding members of the Birds of Prey squad, so why is she the star character of the titular film? Many DC diehards may be confused by the latest incarnation and have a hard time following the storyline of a character leading a group that doesn't jive with its original introduction. It doesn't make sense to the original storyline and may be easier for outliers to be receptive to the storyline if they picture Harley Quinn as a new vigilante who joins the squad after an epic breakup with the Joker. The film version stars Harley Quinn, Renee Montoya, The Huntress, Black Canary, and…where's Oracle? Harley Quinn is the catalyst that brings the group together, with no mention of Oracle. This film is part of the DC Extended Universe, not alternate universe, like Joker (2019), so how are viewers supposed to perceive this inaccurate version? 
Whatever the case may be, Harley Quinn: Birds of Prey should be respected as a film. It's a brave endeavor- a female directed film starring females in a predominately male sub-genre. The effort of everyone involved in bringing this story to the screen should be recognized. Recognized by ticket sales? Awards? Money talks, so the ultimate deciding factor on the success of the film will be how it performs at the box office. The performance will also determine whether or not the world will be graced with another Birds of Prey adventure. Aside from this, we have August 2021 to keep in mind, as it's the tentative release of The Suicided Squad (Suicide Squad 2). At least DC fans can look forward to that… or not.
​By Raquel Kokkoros
More Interesting Stories From Hollywood Insider
– A Tribute To The Academy Awards: All Best Actor/Actress Speeches From The Beginning Of Oscars 1929-2019 | From Rami Malek, Leonardo DiCaprio To Marlon Brando & Beyond | From Olivia Colman, Meryl Streep To Bette Davis & Beyond
– The Verified Complete List of Every Female Best Director Oscar Winner: Fact-Checked Series
– Why Queen Elizabeth II Is One Of The Greatest Monarchs | Her Majesty Queen Elizabeth II of United Queendom of Great Britain & Northern Ireland
– Video: '1917' – Golden Globes Winner – Full Commentary And Reactions From The Stars & Crew Including Sam Mendes, George MacKay, Dean-Charles Chapman & Team
– Video: Full Commentary & Reactions From Stars On 'Bombshell' With Charlize Theron, Nicole Kidman, Margot Robbie, Jay Roach & Team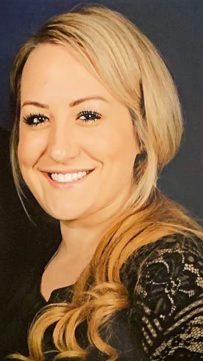 Raquel Kokkoros is currently a writer for Hollywood Insider. Enchanted by the illustriousness of cinema, Raquel is proud to contribute to a team that prioritizes quality journalism and respect for the entertainment business being utilized as a tool to better the world. Raquel believes in emphasizing elements of film and television that deserve an unbiased platform. Proud to provide an optimistic stage for the diverse offerings of Hollywood, Raquel enjoys writing from a fair, understanding, and truthful perspective –  a philosophy that embodies the ethos of Hollywood Insider.