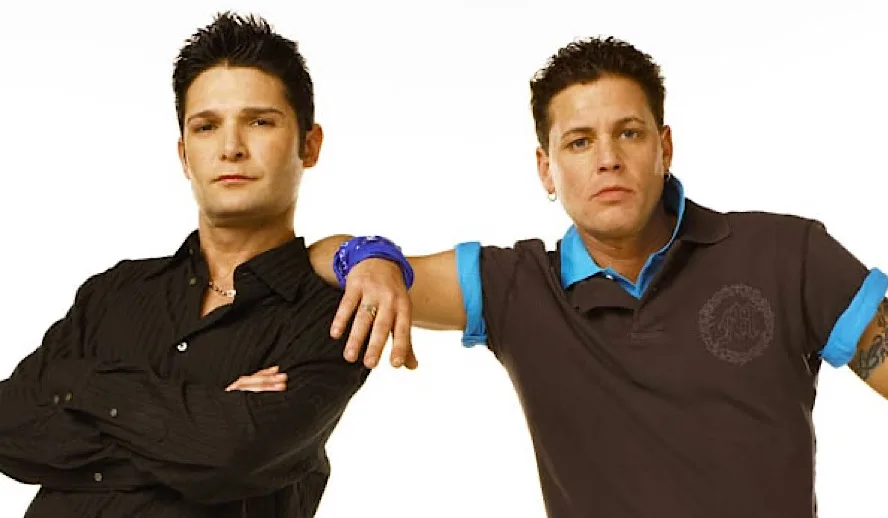 Photo:  The Two Coreys/A&E
On Saturday February 22nd tickets went on sale for (My) Truth: The Rape of 2 Coreys, an exposé film created by actor and musician Corey Feldman. Feldman, a former child actor in films such as Gremlins, The Goonies and The Lost Boys, has become a major proponent against the sexual abuse of child actors. 
A Tale of Two Coreys 
After starring together in The Lost Boys, Feldman began a frequent collaboration with fellow child-actor Corey Haim. "The Two Coreys" starred together in a number of films in the late 80s and early 90s, including License to Drive, Blown Away, and Busted. The pairing resulted in a reality TV series, titled The Two Coreys, which aired from 2007 to 2008. 
Both Feldman and Haim went through public struggles with drug addiction, which Feldman later attributed to suffering sexual abuse while the pair worked as child actors. On March 10, 2010, Corey Haim died of pneumonia after a few weeks of illness and years of drug abuse.  
The Dark Side of Hollywood 
On October 28th, 2013, Corey Feldman released a memoir titled Coreyography, in which he detailed his history of drug abuse as well as the sexual abuse suffered by Corey Haim and himself. "Drug use," Feldman wrote, "became an easy, if also tragic, way for [Haim] to escape the weight of that shame." 
In a 2011 interview with HuffPost, Feldman explained that the biggest problem plaguing modern Hollywood is pedophilia. He told HuffPost, "I can tell you that the number one problem in Hollywood was, and is, and always will be pedophilia." 
This revelation, which at the time was considered a "shocking claim," has recently been brought to the forefront of entertainment news. The prosecution of sexual abusers, using their status and influence within the entertainment industry to gain power over others, is now well-documented. Harvey Weinstein, former film producer and co-founder of Miramax, LLC, was just recently found guilty of rape and a felony sex crime after a weeks-long trial. 
Related article: Is Disney Ready to Explicitly Apologize for 90+ Years of Racism? Thankfully, They Are Trying to Correct Their Past Mistakes
​A number of other high-profile Hollywood actors have also been accused of sexual misconduct in recent years. Actor Bill Cosby was found guilty of sexual assault in 2018, and accusations were raised against actor Kevin Spacey in 2019 before the case was dropped by Massachusetts prosecutors. The increased number of people coming forward with stories of abuse has shed a new light on Hollywood's elite, and their seemingly untouchable status. 
The Price of Truth  
In his interview with HuffPost, Corey Feldman asserted that an abuser is responsible for Corey Haim's untimely death. Feldman told HuffPost, "There is one person to blame in the death of Corey Haim, and that person happens to be a Hollywood mogul — and that person needs to be exposed but unfortunately I can't be the one to do it." 
Feldman has previous expressed his desire to "name names," directly exposing the identities of the people who abused Haim and himself, but has never done so. In an interview with Rolling Stone, Feldman explained his reluctance to directly reveal his abusers, citing "lawsuit fears, further ostracism and derailment of a career already off the tracks, and possible physical harm to him and his family." 
Feldman and his wife, Courtney, attest that Corey's life has been threatened by those who don't want that information to become public. Apparently he has now taken to employing 24/7 security in order to protect himself and his loved ones.  
Justice for Haim 
(My) Truth: The Rape of 2 Coreys is Corey Feldman's chance to finally reveal the details that he has so long kept hidden. In the exposé, Feldman promises to "name names", exposing specific people within the industry who are guilty of preying upon child stars. In particular, Feldman will be revealing the identity of the actor who raped Corey Haim on the set of the 1985 film Lucas when the actor was 14 years old. 
Related Article: Why Cinema Will Never Die – Long Live Cinema & Its Greatness
​
A Very Special Event 
The Rape of 2 Coreys will not be seeing a typical theatrical release. Instead, the movie will be streamed only a single time, necessitating all viewers to tune in at the same time to watch the film. Feldman claimed that he was unable to find a distributor for the film, with Netflix deeming it "too dangerous" to feature on their service. Therefore, Feldman is forced to stream it only once. 
However, this unusual method of release is being considered a blessing by Feldman. He claims that having all viewers watch the film at the same time will allow them to form their own judgements, without being influenced by the media or by other viewers' opinions. It will also prevent anyone from covering up the revelations made in the exposé. 
E-tickets for (My) Truth: The Rape of 2 Coreys are on sale now. The movie will stream live on March 9, 2020 at 8pm, Pacific Standard Time. It remains to be seen what shocking information will be revealed in Feldman's documentary, but it seems as if there is an important truth waiting to be revealed. 
By Thomas McNulty
More Interesting Stories From Hollywood Insider
– A Tribute To The Academy Awards: All Best Actor/Actress Speeches From The Beginning Of Oscars 1929-2019 | From Rami Malek, Leonardo DiCaprio To Marlon Brando & Beyond | From Olivia Colman, Meryl Streep To Bette Davis & Beyond
– The Verified Complete List of Every Female Best Director Oscar Winner: Fact-Checked Series
– Why Queen Elizabeth II Is One Of The Greatest Monarchs | Her Majesty Queen Elizabeth II of United Queendom of Great Britain & Northern Ireland
– Video: '1917' – Golden Globes Winner – Full Commentary And Reactions From The Stars & Crew Including Sam Mendes, George MacKay, Dean-Charles Chapman & Team
– Video: Full Commentary & Reactions From Stars On 'Bombshell' With Charlize Theron, Nicole Kidman, Margot Robbie, Jay Roach & Team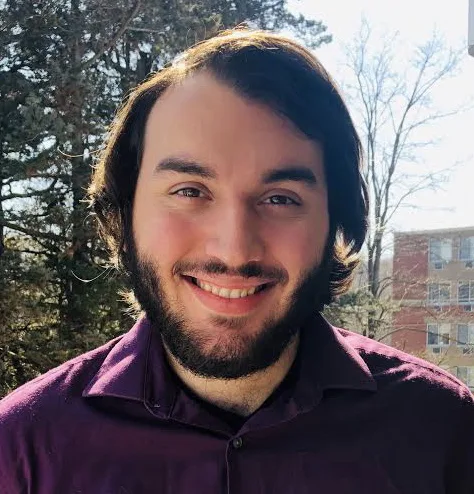 Thomas McNulty believes in thorough research and ethical journalism with a keen awareness of Hollywood trends and news. Thomas likes to look at the bigger picture of where the industry is heading with all forms of entertainment, including movies, TV shows, books, video games and live entertainment that are forms of art and should be treated as such. By drawing connections between these various pieces of entertainment, we are able to come closer to understanding society as a whole. Thomas believes in writing for a publication that promotes ethics and morality and that is why he has chosen Hollywood Insider as the right platform to advocate for positive entertainment.